These Bespoke Suits Are What Grooms Need To Look Their Best (And More) In Their Weddings
Suit It Up Manila wants you to know that it's not just brides who can turn heads
It's true. A bride is the sun on her wedding day.
She shines the brightest, all eyes are on her, and she glows unlike any other, but grooms need not pale in comparison! A wedding is a big day for two people after all, and just as much as brides deserve to look their best on the special occasion, so do grooms.
Enter Suit It Up Manila, the Philippines' first custom tailor to offer some of the most personalized and handsomely luxurious formal wear for men. Think jackets with pinstripes that aren't straight lines but fine columns of letters and words that tell a groom's love story, cashmere that hugs in all the right places, and incredibly valuable fabric spun from vicuña wool. There's a world past a black jacket and tie, and yes, even more variety extending well beyond different bowtie colors.
"Suit it Up Manila goes beyond suiting," begins Franco Ongkingco, Suit It Up Manila COO.
"The experience of having your own bespoke suit transforms in front of your eyes—the boost of confidence it brings when you wear it during your most memorable occasions, that feeling you get when you experience the best life has to offer," he continues.
Franco, who's been in the business of suiting men up for weddings and other formal occasions for almost six years, has born witness to how the past months were an ode to the magic of dressing up. When thousands and thousands of weddings were pushed back, postponed, and cancelled due to unfavorable circumstances, he tells us how couples have changed with the times and reevaluated their wedding priorities to value "quality over quantity" above all.
It's alright that guestlists have been trimmed down, that ballroom receptions became pocket parties, that small civil ceremonies have momentarily taken the place of grand church weddings; couples are now focusing on close-up details that will be immortalized in photos, videos, and memories, and that definitely includes looking their absolute best for the camera.
"Despite restrictions, couples are able to have meaningful and more intimate weddings. There is a new trend of suiting up and having your own event or wedding in the comfort of your home... Grooms are able to allocate more budget to their suit game to complement their bride's gown. We noticed grooms still want to suit up. With social media, grooms want to show they look their best. It is a source of pride since most friends and family will be limited to seeing their photos and videos online," Franco explains.
Come 2021, as a new era of weddings comes in full swing Franco and his team of master tailors and suit specialists are guided by these learning points. And as men discover the power of a well-made suit, Suit It Up Manila launches a new campaign, Suiting Forward, to set the tone for 2021's grooms-to-be.
"[Suiting Forward] is all about our shared optimism for better days ahead for all. It is a culmination of everything we went through and have done this year to better ourselves and to help those who needed our help the most," Franco says.
"Through our pocket collection, we want to show everyone what to expect from Suit it Up Manila for the coming year. We are determined to be stronger than ever. We hope it inspires our clients to live and experience #thesuitituplife in 2021," he adds.
One foot in front of another to go forward and onward, head held high, dust shaken off shoulders and knees, believing that the worst has passed and the best is on its way—this is Suit It Manila's vibe for the year, and something it hopes to share with men as they step into a pair of their trousers and put on a custom-made jacket to match.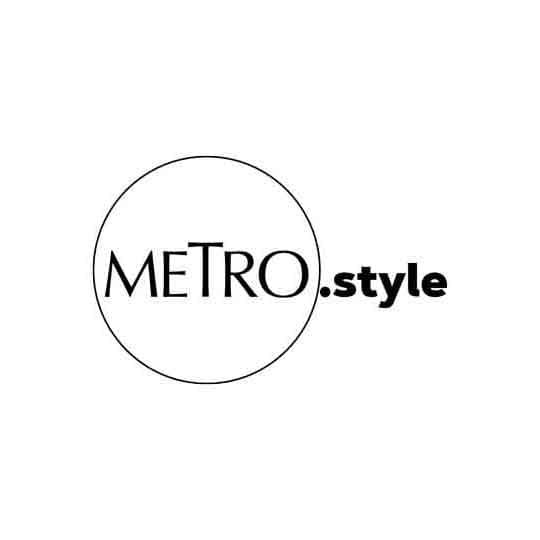 Nico Bolzico is wearing a silver gray tartan check notch lapel jacket made of wool silk and linen from the Holland & Sherry Crystal Springs 2020 collection.
Speaking of all the new trousers and suits Suit It Up Manila has in store for grooms in their new collection, they present three new head-turning pairings:
The Black Suit: For the grooms who want to tell a story
"The black diamond three piece peak lapel suit's custom gold pinstripes lettering (Suit it Up Manila embossed lettering) speaks of Suit it Up Manila's commitment to a whole new level of bespoke, uniqueness, and individuality. We are the first custom tailor in the country to offer such personalized service. A groom now has the ability to choose the words his pinstripes will be made of, aside from the color of his suit. It can symbolize a special event, memory, or even the name of his bride and their wedding date," Franco describes.
The Tuxedo: For the grooms who want to experiment with color and texture
"The dark teal wide velvet shawl lapel tuxedo made from the Velvet collection of Holland & Sherry is the perfect choice for exuding elegance and sophistication," he says.
The Gray Suit
Franco envisions this silver gray tartan check notch lapel jacket made of wool silk and linen from the Holland & Sherry Crystal Springs 2020 collection paired with gray trousers to be ideal for a destination wedding.
Making this pocket collection of three even more exciting is how Suit It Up Manila partnered with London's iconic Holland & Sherry, a fabric maker that's been around since the early 19th century. They've perfected the art and science of garment making as one might imagine, and those in the industry have nicknamed them the Rolls-Royce of the business thanks to their commitment to consistent quality and fine products.
Franco details, "Holland & Sherry invests heavily on research for ever fine and more luxurious fibers and fabric qualities, sourcing the finest natural fibers ranging from Super 240's, cashmere to pure worsted Vicuña also known as the 'fiber of the Gods.' Their cloths are woven in the time honored way to assure quality and good taste."
Now with men often intimidated by the cost of dressing well (and the unfamiliarity of different kinds fabrics and why they're so beautiful), worry not.
Franco not only takes pride in Suit It Up Manila's luxe offerings, but the fact that price points are approachable and structured to be able to give as many grooms the opportunity to experience something special on a day that only ever happens once in their lives.
"Our unique combination of high level personalized customer service coupled with the luxury fabrics we carry, and the attention to detail that goes into making our suits based on our clients preferences make them feel the best life has to offer," he tells us.
Just make sure to give tailors ample lead time. It takes about 350 hours, or three to five weeks, to complete a custom suit and deliver on all of the brand's promises of quality.
In his efforts to inspire more grooms to invest in their wardrobe choices, Franco has also chosen the perfect ambassador to embody all that his brand and the Suiting Forward campaign stands for: none other than co-owner of Chingolo Deli, agri-entrepreneur, husband and father, and all-around nice guy, Nico Bolzico.
He's been a fan of the brand for years now (and a good friend of Franco's, who he praises for his hands-on relationships with clients), and all promotions aside, he advises all men to give themselves a chance to experience wearing a suit made according to their specifications at least once in their lives.
"A suit kind of empowers me. You feel special, especially when it is tailor-made. It is something that you really feel that is yours, it was made for you," Nico says.
He also teases at the reactions grooms (and all men, really) get when the special women in their lives spot them in a particular dapper ensemble.
"The first reaction when I come down is 'Wooooow!' That first five seconds when [my wife Solenn Heussaff] sees me with the suit, because she's not used to seeing me too often in a suit, and I believe I look way hotter in a suit. So that first five seconds reaction is priceless," he jokes.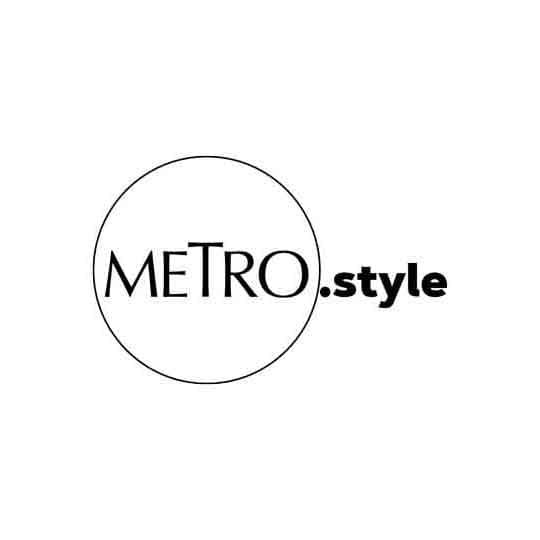 The custom gold pinstripes lettering speaks of Suit it Up Manila's commitment to a whole new level of bespoke, uniqueness, and individuality.
He has full support for Suit It Up Manila's Suiting Forward campaign, too.
As a businessman and society personality used to a life of events, get-togethers, and other social commitments, Nico is well aware of the value of how looking your best makes you feel ready to take on the world.
"I think [the campaign] is especially [right] for this era. In 2020, we didn't have many chances of dressing up or wearing suits. So I think Suiting Forward is a way of saying there is an end to this craziness that we lived in 2020," he shares.
"We're going to get out there, and when we go out there, we're going to be wearing our suits. We're going to look our best. And being able to start wearing a suit outside your house means that things are getting back to normal, that you're starting to see people, that you're starting to go to events. So it's a way of saying, 'Hang in there, things are coming back'... That's what we're going to look forward to in 2021," he ends.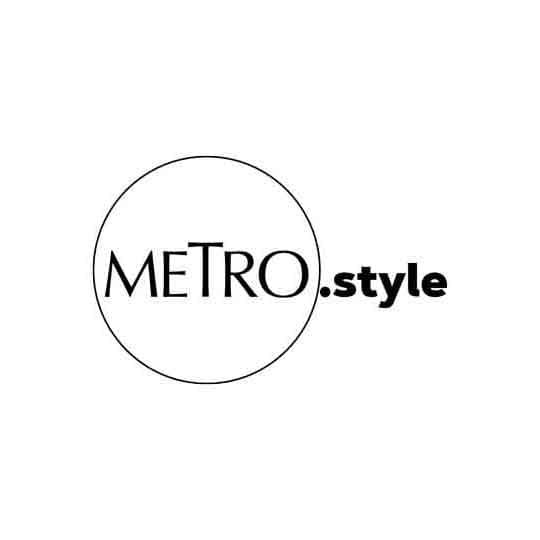 The Tuxedo made from the Velvet collection of Holland & Sherry is ideal for the formal intimate banquet.
Suit It Manila has a branch on the 2nd Floor of Unit A1, 1018 A. Arnaiz Avenue, Makati and on the 5th Level of the Mega Fashion Hall at SM Megamall.
Find them on Facebook and Instagram @suititupmanila or visit their website.
Photos courtesy of Suit It Up Manila