WATCH: Busy Ladies! Mom Slash Fitness Trainer Sasja Mulder Wants To Get You In Shape Even During The Holidays!
Meet the fitness expert whipping Manila's moms and career women into shape!
The days ahead are filled to the brim with parties and other social soirées, and we're all too familiar with over-indulging during the holidays, doing zero physical activity, and lacking proper sleep. This constant cycle of giving way too much more than you have takes a toll on your body, and may end up doing long-term damage.
Don't fret—as we said, with the right planning and armed with the right tips and tricks, sailing smoothly through the busiest time of year is a possibility! We've shared a couple of tips and picks for your skin, for shopping, and for your meals; this time around, we're letting you in on a secret we've kept for a while: you too can stay fit and look pretty hot despite your up-to-the-neck schedule.
Career women, working moms, ladies busy reaching your goals—I'm talking to you! Now is not the time to lose hope on your fitness goals. We'd like to introduce you to Sasja Mulder, a mom slash fitness trainer whose goal is to train today's busy ladies and get them into their best shape despite how busy life can get. As an added treat, we give you not one but two quick workout videos you can totally do at home, in the gym, or even on vacation! Scroll ahead to get to know her more: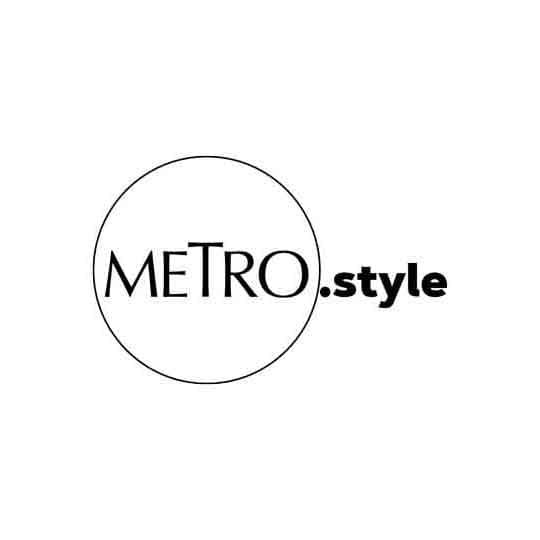 Meet Sasja Mulder, a mom slash trainer whipping busy women into their best shape! | @sasjamulder
Metro.Style: Tell us about yourself. How did you get into the world of health and fitness? Have you always been a fitness addict and a healthy eater?
Sasja Mulder: I kind of a have to laugh about the term "fitness addict". I perceive the word "addict" as something that is negative and I don't think fitness should ever be associated with anything negative. But if we are using these terms, yes I've always been a fitness junkie! I have been active for as long as I can remember and my first true sports love was horseback riding. I always love a challenge and trying out different kinds of sports excites me. Yes, I am very disciplined when it comes to diet, I don't have a cook in my house and make the meals for my son and I so I know exactly what goes in it. But I do enjoy my dark chocolate!
MS: What is your fitness philosophy?
SM: Balance, Consistency and Commitment. If you want something, go get it. Just GET IT DONE. There are no shortcuts to hard work. Make it a habit, make it a lifestyle. Fitness is not just about looking good, It's about feeling good. Do it for the endorphins, do it for the after feeling. It's okay to have off days, it's absolutely normal, and it's very important to remember not to beat yourself up about it.
MS: What do you tell your clients who come to you discouraged and fed up with their bodies?
SM: Let's go do something about it! But of course, let's make one thing clear: we need to embrace the body we are given, and then let's work with what we have. It's important not to compare yourself to someone else, every BODY is different and will work differently, just like the outcomes will look differently, but one thing I can promise is that we can feel great by staying active and taking care of the body we are given.
MS: Give three common mistakes women make when it comes to fitness.
SM: 1) Weighing themselves as progress, they should take before and after photos and measure themselves instead. 2) Having a "cheat day" instead of "cheat meal". 3) Thinking that lifting heavy weights will make them bulky, and most importantly thinking that they are fragile when pregnant.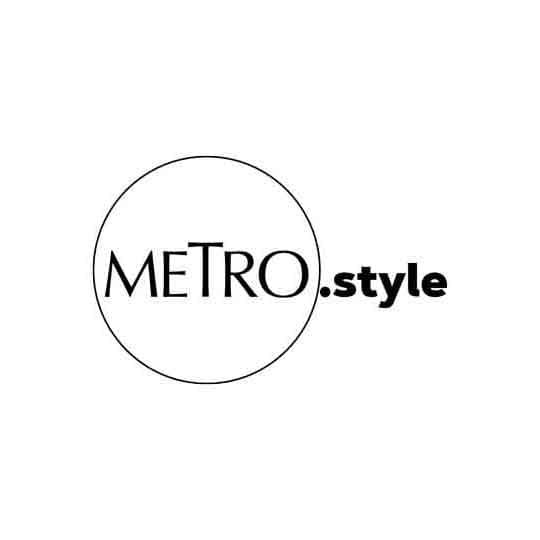 A typical Sasja Mulder workout session | @sasjamulder
MS: What would you like to tell women who are moms when it comes to fitness (a lot of them don't feel like they can build their dream bodies after giving birth).
SM: There isn't enough knowledge and education about fitness during pregnancy, there actually isn't any at all. If you are going through a healthy pregnancy and have the go signal of your doctor, then all the more reason to stay active and gain a healthy weight during pregnancy. The whole saying behind "eating for two" might be true but only in a way that the little one is the size of a peanut, so really, two burgers are not necessary. During pregnancy (and before and after) is the time to get into strength training because you need a strong back and core to carry a baby for nine months, and trust me—you'll be carrying them much longer after that, and they'll be much heavier.
Not only our bodies will change but we will go through emotional and psychological changes too. Our bodies are amazing and a true gift, we have the super power to create tiny humans, and I believe that we should embrace the body we are given pre and post natal, and work from there on. We might not ever have the same body pre-pregnancy, but we can definitely still work to create a "dream body". It's hard work and all in the mind.
Check out a quick workout video we did with Sasja below:
MS: What are three signature Sasja Mulder moves and why do you love them?
SM: I don't have signature moves, but what does work for me is any type of exercise that I can't do at first and challenges me.
MS: Describe a typical Sasja Mulder workout routine. Is it a daily workout? Does it change per day or per week?
SM: Short and intensive—time is precious to me and to mothers, and nobody really enjoys spending two hours long in the gym every day. My work vary every day, so best come check out one of my classes and do a trial if you're up for the challenge!
MS: When it comes to diet, what are your general rules or principles? Is there any type of food you totally avoid?
SM: Just eat what the Earth provides, and skip the packaged food aisles in the supermarket. I skip carbs because I have diabetes.
MS: What can we look forward to in the coming year for Sasja Mulder?
SM: Growing my Pancake Butt Tribe, a community where moms feel safe and support one other throughout the pains and joys of motherhood.
And before we go, here's another Sasja Mulder workout to carry you through the holiday season. You're welcome!
For inquiries and appointments, get in touch with Sasja through Instagram: @sasjamulder
Video produced by Joan Ko
Video by Giancarlo Escamillas
Shot on location at TLC Fitness