Here's How K-Drama Hottie Ahn Bo-hyun Stays in Shape
What does it take to build and maintain a body like Ahn Bo-hyun's? We find out his fitness secrets and share them here!
Good-looking and charismatic with a playful side off-screen, actor Ahn Bo-hyun definitely knows how to keep his fans interested. He's appeared in popular dramas such as 'Descendants of the Sun' and 'Her Private Life', but everyone really took notice of his acting chops when he stepped into the role of the hot-headed Jangga Group heir Jang Geun-won, going toe-to-toe with series lead Park Seo-joon in 'Itaewon Class'.
His career has only flourished since then. He currently plays Kim Go-eun's leading man in the romcom Yumi's Cells and appears alongside Han So-hee in the Netflix thriller My Name. The latter is right up Bo-hyun's alley, as he is known to perform action scenes without the assistance of a stunt double to stand out from the crowd.
And boy oh boy, what a body he has!
It takes serious dedication to fitness and nutrition to build such an impressive physique. Bo-hyun consistently trains hard to maintain his body, and we're in awe of his discipline—so much so that we just had to look into his fitness secrets. Swipe through the gallery below for his tips, tricks, and perfect visuals. You're welcome!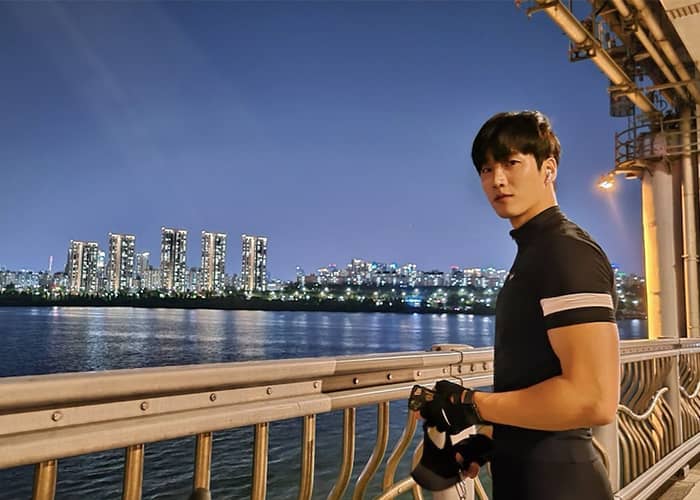 Ahn Bo-hyun's Fitness Secrets
Ahn Bo-hyun's Fitness Secrets
Check out Bo-hyun's boxing and jump rope prowess:
And his home workout routine...
Lead photos via @bohyunahn, GQ Korea