Freediving And Self-Discovery: Cha Ocampo Tells All
We find out through her story how discovering the world under water is not just a sport, but a tool for personal liberation and growth as well.
The concept of scuba diving or freediving only ever occurs to us when we're watching a sports channel or when we're out traveling to an exotic island getaway. It's not a common sport to get into, and most definitely isn't top of mind for Filipinos. It's a shame, for we live in a country that's blessed with stunning beaches and beautiful marine life. Only a fraction of the population ever get to experience the amazing world under water, and Cha Ocampo is one of them.
The digital content creator shares that she started off as a fashion blogger before she ever got into the adventurous career she's in now. "It was only in 2017 that I found out fashion wasn't my passion and that's when I began my transition from being a fashion blogger to a travel and lifestyle content creator." Traveling and perma-vacationing in some of the world's most beautiful spots led her to a passion for freediving, a sport that has fueled her days of longing to be near the ocean for the majority of her life. Truly meant for the brave and adventurous, Cha shares that freediving not only allowed her to explore the world beneath the water and create stunning photos. She gushes that it has helped a lot with her self-discovery journey as well. We spoke to Cha and asked her some of our burning questions. Read on and get inspired!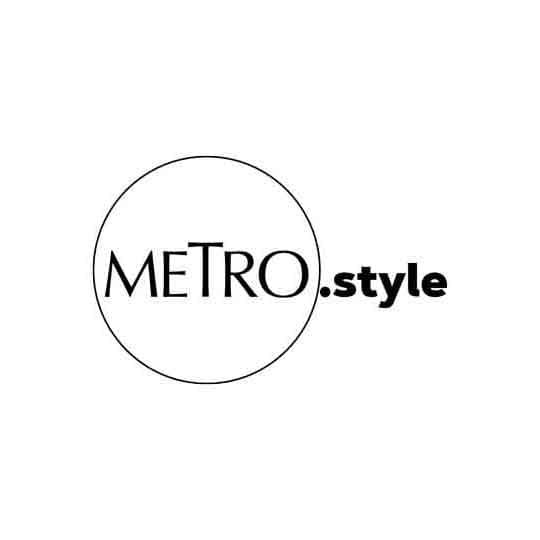 Cha Ocampo | @chaocampo
Metro.Style: Tell us about yourself. How old are you, and where are you based? What do you do for a living? What are your passions? How did you get to where you are today?
Cha Ocampo: I am Cha Ocampo, a digital creator, a certified freediver and scuba diver based in the Philippines, for now. I have been on social media since I was 17 years old and I am currently 26 years old, so that's nine years of being in the social media industry. I started as a fashion blogger and as I was pursuing that career, I got featured in a few magazines and online articles for my edgy & androgynous style. This got me into a lot of projects/campaigns back then which is how I started earning money. It was only in 2017 that I found out fashion wasn't my passion and that's when I began my transition from being a fashion blogger to a travel and lifestyle content creator. I've worked with different tourism boards, hotels/resorts and brands around the world as a content creator, model and photographer.
Traveling has brought me closer to my passion for the ocean and wildlife. In 2019, I decided to get certified as a freediver. Up until today, I continue to document my adventures from up above the mountains and below the sea, using my social media to share awareness of our planet's current state.
I've pursued my passion for the ocean and will be doing my Dive Master Training (for scuba diving) with PADI these upcoming months and will continue exploring both myself and the sea as I train for my next freediving certifications.
MS: How did you get into freediving?
CO: I've always been fond of water. Ever since I was young, I was brought to the beach as a kid, and from grade school up until my high school years, swimming was the only sport I excelled at, being top 5 in our class. A lot of little things in my life has kept me close to the ocean. There was this one trip where I was with two friends who freedive, and back then I did not have any idea what freediving was about. I just watched them holding their breath for a minute under water and I was intrigued. While they were resting, they asked me to reach the sandy bottom where we were swimming and I didn't know how deep it would go, I just remembered reaching it comfortably but at the same time gasping for air on the way back up. As soon as I surfaced, my friend said "That was around 7 meters" and in my head I thought "if I could go that deep without having an idea what I was doing, how deeper could I go if I had the proper knowledge?" This is how I got into freediving.
MS: Tell us about how you began. What are the basics of the sport/activity? Is there special gear one must invest in?
CO: I looked into freediving in the Philippines and saw that there was this company called Seazoned that does it in Coron, Palawan, so I reached out to them. One of the owners I was talking to offered to sponsor my certification and so I booked a flight and did it. I didn't want to just get certified, I wanted to train and learn more so back in 2019 after my certification in May, I would be in Coron almost every month to train and do fun dives with Seazoned. Now, I am currently part of their team of safety divers for their classes.
The basics of freediving has a lot to do with breathwork and the proper technique to be able to collect oxygen for you to maximize the capacity of your lungs. Scuba divers use an air tank to breathe in oxygen, but freedivers hold their breaths for as long as they can until they return to the surface. It's also a mind game, it seems quite scary and intimidating but the key to becoming a good freediver is when you're fully relaxed, and this could be achieved through your proper breathing cycle which is taught during classes/certifications.
The best thing about freediving is that it doesn't require you a long list of gear that you have to invest on. As long as you have a low volume mask and snorkel, maybe a pair of fins, you're good to go!
MS: Did it take long for you to learn the skill? Locally, where can our readers learn how to do this?
CO: No, it was quite natural to me because of my love for the water. For some students I encountered during classes I've taught with Seazoned, I noticed that their biggest obstacle is fear. But here's one fact to make freediving less intimidating for some who aren't swimmers or who aren't that exposed to the open water: it's normal to have that fear of the unknown but all humans have the so called "mammalian dive reflex"—it is a reflex hard-wired into our genetic makeup and is brought on by immersion in water and holding your breath. Basically, when we submerge ourselves in the water (particularly the face) our mind selectively shuts down parts of the body in order to conserve energy for survival. So if you let go of the tension and fear during your dives, you'll see what your body is capable of!
People can learn freediving anywhere now that it's becomming a popular sport! But of course, if we want to learn it conservatively to prevent accidents and worst case scenarios, we should learn it from a credible school. I would recommend Seazoned— they taught me everything! From the very basics to rescue skills in freediving.
They do basics of freediving or city dives (as what they call it) in a deep pool in San Juan if you're someone who is starting or even if you're a non swimmer! But for those who are already comfortable underwater, they also do certifications like the one I did!
MS: What are some of the most memorable dives you've done?
CO: I would have to say Coron, Palawan would be one of my most memorable dives. Kayangan Lake & Barracuda Lake are my all-time favorite freediving spots, the freshwater is what makes it so great! I float less so diving without fins feels like floating into space. I also have a lot of memorable dives in Panglao, Bohol. I always like coming back to the island because of the community of both freedivers and scuba divers. My favorite spot is in Napaling because of the Sardines.
MS: What are the most beautiful spots for freediving locally?
CO: If I could list my top 5 in no specific order, it would be: Coron in Palawan, Apo Reef in Panglao, Bohol, Moalboal in Cebu, and Tubbataha Reef.
MS: Where do you dream of freediving internationally?
CO: A couple of places I've been dreaming to visit are Tulum, Mexico for their enchanting cenotes that drops around 30-40m down, Bahamas for the famous Dean's Blue Hole where the international freediving competition takes place, Hawaii for their clear blue waters and marine life–some of my friends living there told me that you could freedive with wild dolphins, and lastly, Ras Mohammed National Park in Egypt for its large colorful coral reefs and the marine life.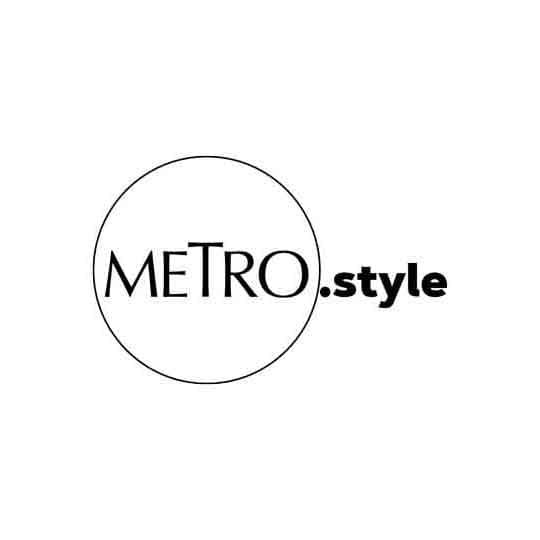 Tulum, Mexico | Photo by Tanja Cotoaga on Unsplash
MS: Can you share some health and fitness benefits?
CO: Here are 4 Health Benefits of Freediving (based on personal experience) that'll make you wanna try it!
1. Stress-relief— one of the most important parts of freediving is to relax. When we practice our breathing cycle properly, our body starts to adapt to the state of calmness and our heart rates go slower (which is what we need to achieve before every dive).
2. More self confidence— in freediving, you're in control of your body. We're facing our own mental limits and when we overcome it, we realize how in control we are of our mind (a psychological concept referring to how much people believe they have control over experiences and situations that influences their lives).
3. Increased lung function— Freediving requires us to fill our lungs with as much oxygen, which is something that many non-divers are not familiar with. Of course, this comes with practice & various types of exercises so we can increase our lung capacity and strength.
4. Beneficial for joints— activities that take place in the water can relieve joint pressure, reduce swelling, and even increase range of motion. This is a good active recovery for athletes who are training hard on land.
For me, freediving isn't just a sport that I want now and would forget later, it isn't only about looking good underwater or having the best photos (although of course, it does comes with it when you're surrounded by underwater photographers), it's not just about hopping on a trend. Freediving is a choice I made all on my own, without any push from others, without the feeling of just needing to prove myself, it was a personal decision because I eagerly want to learn it—I want to challenge myself and reach my body's maximum capability and because it's a meditative sport, it helps me get to know myself better from within.
I want to challenge myself and reach my body's maximum capability and because it's a meditative sport, it helps me get to know myself better from within.
I hope that as you explore the world of freediving and get to try it out for yourself, you get to discover more on what your body and mind can do because it's truly liberating.
Check out some of Cha Ocampo's stunning freediving shots by swiping through the gallery below: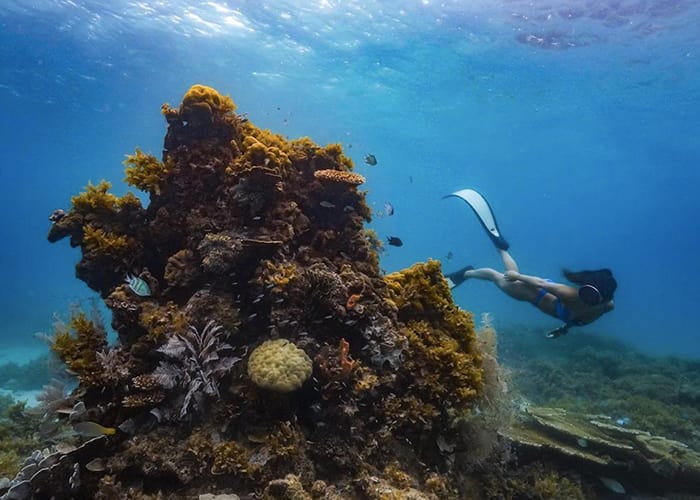 Cha Ocampo
Cha Ocampo