This Mom Found Her Fittest Self By Doing Pole And Weight Lifting
Eizza de Baron, our fitspiration of the month, inspires us to keep pursuing our healthiest and fittest selves, despite the challenges we may face!
It's not uncommon to scroll on Instagram and chance upon someone you immediately admire. Such is the case for Eizza de Baron, mother of three, a pole enthusiast, and a general manager for a nutritional coaching and food education practice. One look at this woman's Instagram page will leave you immediately inspired, as you already see the amount of dedication, discipline and passion she has oozing through everything she posts.
Her goal is to be as fit and as healthy as she can possibly be. "Being fit is different from being healthy and vice-versa. You can have abs and be sickly or have comorbidities. You can be healthy but not fit", Eizza shares.
Juggling many hats does not deter Eizza from reaching her life goals, and as we have found out, between creating delicious recipes using modified ingredients (Baron Method-approved), home schooling her kids, and squeezing in a sweat session at different times of the week, everything is possible if you set your mind to it. She also adds, "Being healthy means minding the quality instead of the quantity of food I take. This mantra has also helped me with managing my psoriasis which I have had for years."
For our Fitspiration of the Month, we talked to Eizza de Baron of the Baron Method, and found out how we, too, can learn from her health and fitness-oriented mindset. Keep reading!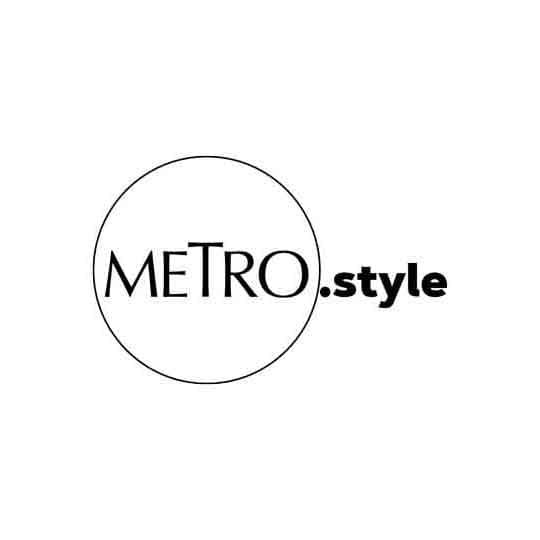 Eizza's transformation: "Same bikini, 15 years apart, 20 lbs heavier" | @mrsbaronmethod
Metro.Style (MS): What kind of workouts do you love doing? How did you get into all these? Have you always been into fitness?
Eizza de Baron (EDB): I was never a sporty person growing up. I was thin, but sickly. I only started to slowly get into fitness after I got married. My current fitness routine revolves around pole and weight lifting. I rarely do cardio but when I do, it only involves walking around the village or a quick elliptical session of 30 minutes or less.
I actually started working out (but not seriously) years ago. I don't like weight training and so it was chore for years until I found pole dancing. Because I wanted to be strong, I started taking weight lifting seriously during the first ECQ cycle. With more time in my hands, I asked my husband to help me build strength after buying a home pole (yes, a pole for dancing installed in our living room).
Starting with light weights, and eventually lifting heavier and heavier, I got stronger. I started looking forward to lifting weights because it helped me unlock dream pole dance poses.
MS: How long have you been doing this and what are some of the challenges you've faced?
EDB: I would say I started lifting seriously only in 2020. Pole dancing I started mid-2019. With weight lifting, the challenge is really mindset. I didn't lift heavy before because I was afraid of looking "too buff like a guy". And almost every woman I speak to has the same fear so they avoid lifting weights and opt for other forms of exercise. What I have seen is, if your food intake is clean (avoiding junk food and cheat food except on cheat days), you won't really look "buff like a guy".
I am also not naturally flexible so I have to work on that slowly. I tried pushing it and ended up with an injury. I've had a sacroiliac joint injury, tendonosis most probably from over stretching and even a toe joint and ligament injury from descending the pole and miscalculating where the floor was. When my doctor told me I have to rest for month, I literally cried in the car on the way home because I feared major regression. But now, I am just happy to be able to do what I do despite some regression.
Another challenge I have with pole is that it triggers my psoriasis. Most pole tricks involve skin and flesh contact to stay on the pole. Every time I get a bruise or trauma on my skin and flesh, it signals my auto-immune condition and triggers a new psoriasis lesion. I joke around that it is a vicious cycle I can't give up. I pole and it makes me happy so it helps manage my psoriasis–I also pole and it gives me bruises and it triggers my psoriasis. So, I just choose to manage what I eat and avoid psoriasis-triggering foods.
Most recently, I had a pole accident where I fell on the side of my head and it caused a minor strain on my neck. Luckily, I had no major injuries and my doctors were all shocked that I incurred no neurological deficits resulting from the fall. They attributed it partially to the fact that I lift weights and I had muscles supporting my spine, neck, etc.
MS: Describe a day in your life, and how do you manage to squeeze in time for a workout.
EDB: I manage the online schooling of the kids so I am in the same room as they are, working, while they are in class. Once class is done, we often have some sort of activity outside the house (swimming, basketball, or biking). I sneak in a workout late afternoon when the kids are winding down.
My pole days are scheduled once during weekdays and once during weekends. My husband and kids know that pole day is "sacred" and it helps me avoid crankiness so they are more than happy to let me go.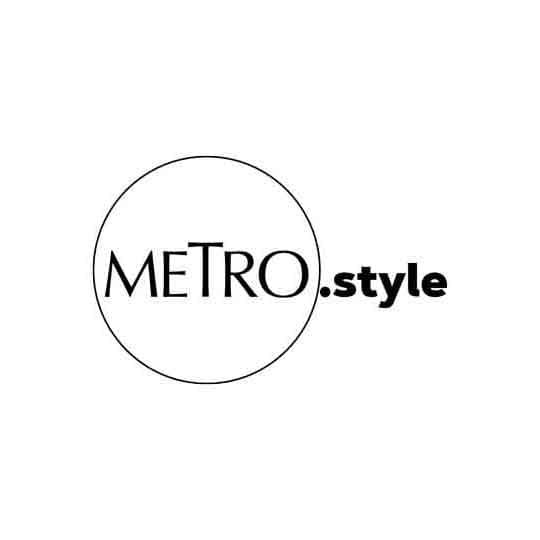 With weight lifting, the challenge is really mindset. I didn't lift heavy before because I was afraid of looking "too buff like a guy".
MS: What about your diet? Do you follow a strict regimen and how does it supplement your activities?
EDB: I follow my husband's recommendations for nutrition. I don't really count calories but I am very mindful of the ingredients of the food I eat. I avoid refined sugars, hydrogenated oils, artificial colors, artificial sweeteners, artificial flavoring (including MSG-derivatives), gluten (yep, no bread except on a cheat day, but I eat organic rice pasta).
Following the Baron Method has helped me heal and recover faster and has helped with my overall energy. I feel the difference between adhering to my nutrition plan and when I cheat. Say, I have a workout or pole session after a cheat day, I feel sluggish and heavier overall and so I don't get the best out of my activity for that day.
MS: How do you treat yourself?
EDB: After a good workout, my husband and I often go into an infrared sauna to relax. On some date nights on weekends, we also like to share a bottle of organic wine (shockingly, lots are available in grocery stores). Hubby and I also go on wellness dates as well, which involves acupuncture, hyperbaric oxygen treatment, nutrient drips. Mind you, these are practices that were built over time. It didn't happen overnight.
When we are on holiday, I also cheat to my heart's content. Sometimes I sneak in a workout but most holidays, I really take a break because recovery is just as important as the workout itself.
People often ask me if I don't feel deprived, and I honestly don't. I've come a long way from thinking "bread is life" or "I miss out if I don't have that slice of cake today". I can always have whatever cheat food I want on my cheat day and the reward of staying fit and healthy far outweighs having a slice of cake on a daily basis. I also indulge in Baron Method-approved sweets when I have cravings.
I treat myself by being reasonable with my cheats. Just last March, it was our wedding anniversary, and three birthday celebrations (my son's, mine, my mom's) and so it was an unavoidable cheat month. But, being strict with my diet has also allowed my body to be more forgiving. I just go back to regular programming and I see that my body follows suit.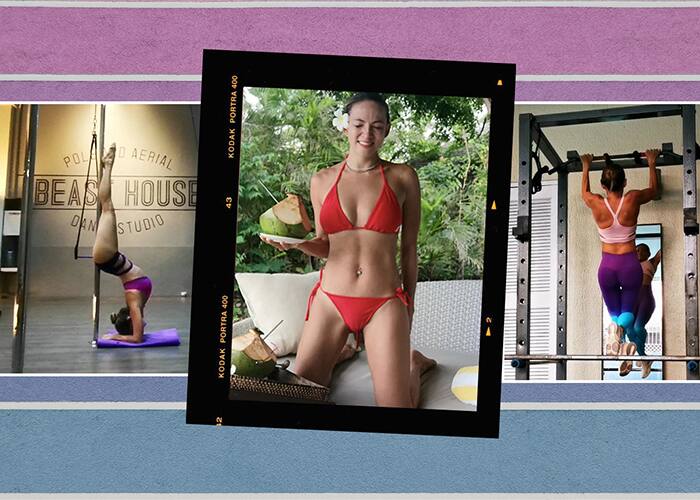 Fitspiration: Eizza de Baron
Fitspiration: Eizza de Baron
MS: Your best advice for women who struggle to keep a fitness routine?
EDB: Just start with something reasonable. I didn't start with lifting 160 lbs on a deadlift. In fact, I started with maybe just 5 lbs. Build up until you feel you are at your strongest and don't overexert yourself to the point of injury. Start with twice a week, commit until your day actually feels incomplete without your chosen form of exercise. In fact, in the Baron Method program, we would ask people to start with just leisurely walking to get moving. Rome wasn't built in a day, please manage your expectations and work on your body slowly until you see the results you want.
Find something that you love to do. If you love your chosen form of exercise, you wouldn't have to drag yourself to do it. So, invest time in finding something you love. Whether it be Zumba, spinning, aerial arts, running, etc. Just give it a couple of tries to see if it is right for you.
Find your "why" and invest in what motivates you. Are you doing this so you can "claim your life back"? Or maybe you want to start loving what you see in the mirror. Some keep fit because they want to be able to keep up with their kids. Whatever your reason is, find the "why" that will get you off the couch and start moving. Also, as funny as it sounds, part of what motivates me is having cute outfits to use for working out and pole. When I feel good about how I look, it adds a bit of motivation to do well with my exercise for the day!
Follow Eizza on Instagram @mrsbaronmethod