Fitspiration: Fitness Instructor Nica Banag
Let her convince you that fitness should not be complicated. It can be as simple as doing squats for 5 minutes!
We're in that time of the year where new goals are still being set, new habits being formed, and new challenges are being faced. While there is a lot of talk about new year's resolutions being doomed for disappointment, sometimes it's not about the resolutions themselves—it's how you choose to do it. Oftentimes, we end up failing because we set steps that are too complicated to follow, or we face a challenge without starting with the basics.
As we are about to find out, fitness should be simple, doable, and should serve YOU. There's no competition to show others how fit you are on social media. Fitness should be an enjoyable practice in your life, and it should only be done simply, in a sustainable manner. Let go of fitness fads if that's too much pressure. No need to go to a fancy workout studio if it's out of the way or budget.
Just like our Fitspiration of the Month, Fitness Instructor Nica Banag, we believe that five minutes of squats is better than nothing. Movement should be part of our daily lives, and it shouldn't be so complicated. What matters is that you move. Read on and get inspired to carve your own fitness journey this year. We're behind you!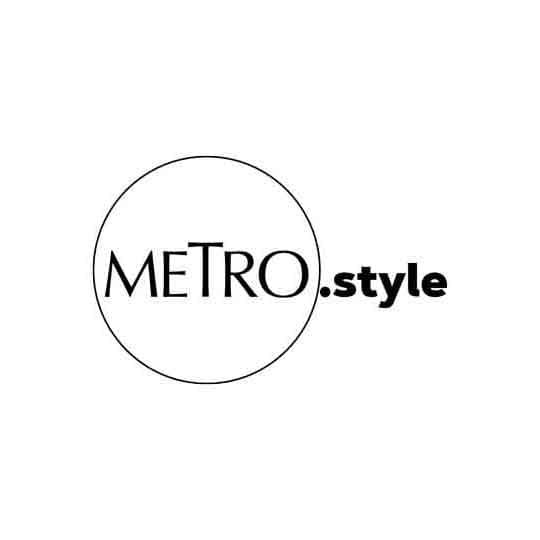 Nica Banag | @nica_sandra
Metro.Style: Tell us about yourself and what you do now, what your passions are, and how you keep fit.
Nica Banag: My name is Nica Banag. I'm a fitness coach and I guide people when it comes to reaching their fitness goals. I'm passionate about my work and building a balanced life. I've always lived in the present so whatever I'm enjoying at the moment, I give it my all. I just make it a point to follow the program I set for myself—gotta practice what you preach!
MS: What kind of workouts do you love doing? How did you get into all these? Have you always been into fitness?
NB: I love doing the basics but also like to mix things up. I do a lot of bodyweight training and weights every now and then. I like walking outdoors too; it makes me appreciate the things around me. It was occasional at first, working out in preparation for summer which turned into a business and now a lifestyle.
MS: How long have you been doing them and what are some of the challenges you've faced?
NB: I got into fitness in 2008 but it was only in 2014 that I took it seriously. My understanding about my fitness (and my body) became deeper as the years went by. I was my own guinea pig and there was a lot of trial and error as I honed my craft. Every day I'm still learning and I'm glad I'm able to share my knowledge with the people I work with.
MS: Describe a day in your life, and how you manage to squeeze in time for a workout.
NB: I have live and online trainings scheduled throughout the day. Every day is different and that's one of things I love about my job. I squeeze in a workout every chance I get. If schedule permits, I sunbathe, I journal, I do errands. It really depends on what I feel like doing on that day.
MS: What about your diet? Do you follow a strict regimen and how does it supplement your activities?
NB: My diet is fairly simple. I would have a good amount of protein, veggies, and carbs with clean ingredients every meal. The whole day I'm pretty much active so I eat a lot, more if I have a workout scheduled on the day.
MS: How do you treat yourself?
NB: I would say I'm very kind to myself. I like a little challenge but I also love a good reward. I know when to push myself for growth because I know what I want. Everything I do is always a step closer to the life I want to live.
MS: Your best advice for women who struggle to keep a fitness routine?
NB: You just have to make time for it. Workouts don't have to be long and complicated. Five minutes of doing squats (or any kind of movement) is better than nothing. It gets easier once it becomes part of your routine. You'll feel generally better and more confident when you lead an active lifestyle—trust me on that! :)