Fitspiration: CEO, Co-Founder, And Mom Of Two Jacqe Gutierrez
The Happy Skin, blk Cosmetics, and Seoul White mom boss tells us why fitness is top priority!
One would think that a multi-hyphenate, busy entrepreneur momma like Jacqe Gutierrez would not have time to workout these days, especially as she juggles not one, not two, but three businesses on top of being a mom of two! As it turns out, she has instead made it a priority, and it shows!
As the CEO and Co-Founder of well-loved beauty brands Happy Skin, blk Cosmetics, and Seoul White, Jacqe knows the importance of taking good care of one's self to be able to do well with all the roles she has to play in life. We talked to Jacqe about what sweat activity she loves doing at the moment, how she stays sane in the midst of the crazy, and what treats she likes giving herself at the end of a busy week. Scroll ahead and learn a thing or two from this inspiring mom boss!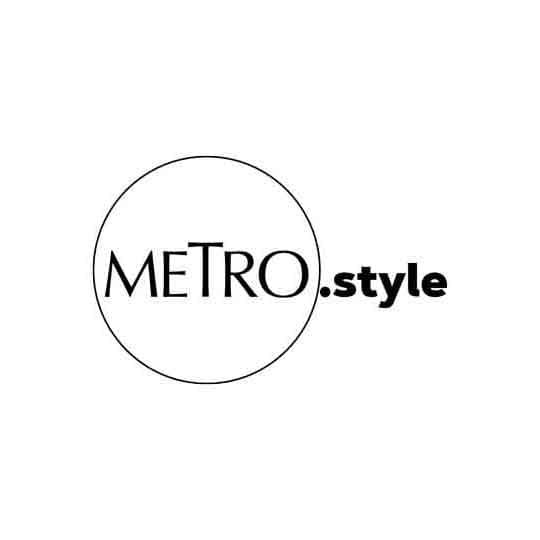 Jacqe Gutierrez | @jygutierrez
Metro.Style (MS): Tell us about yourself and what you do now, what your passions are, and how you keep fit.
Jacqe Gutierrez (JG): Work has been extra busy. Managing the three businesses during this pandemic is so much harder. The shift to online made the work more fast-paced and more time-consuming since consumers need more content, more innovations and more promotions. The decline of the brick and mortar stores puts more stress on pivoting creatively, and finding ways to manage the loss in income so we can still provide for all our employees. On top of that,I have two kids doing online schooling now—I'm sure every mom can relate to the emotional stress that it brings, haha!
I love Pilates because i can get stronger without getting too bulky. The whole workout routine of Pilates builds your core strength which is very important in our daily activities. Before, I used to do boxing specifically sparring because it's very exciting for me and it's also for my cardio but I stopped since the pandemic because it's not very safe. I run and swim regularly too, with the kids and my husband inside the village but really more for family bonding than workouts.
MS: What kind of workouts do you love doing? How did you get into all these? Have you always been into fitness?
JG: I used to workout one to twice a week before the pandemic and it really started after I gave birth to my first son. I gained 60 lbs. during my pregnancy and had back problems because it was too much weight for my frame to carry. When I had the go-signal from my OB to workout, I did pilates every single day for about three months religiously. I took the 7 a.m. class and went to the studio regularly—I lost the 60 lbs. and then some. After that, my body felt so much better as my core got stronger. No more back problems, and it was easier for me to carry my baby (Raf was a huge baby). Overall, I felt that my body was much stronger so it wasn't just losing the weight; I felt like I was physically stronger and had more endurance so I had the energy to do more things.
MS: Describe a day in your life, and how do you manage to squeeze in time for a workout.
JG: I started working out every day (except Sundays) since April 2020. I realized then that the lockdown will stretch out indefinitely and I needed to stay active and healthy. So I decided to workout as part of my daily routine. I wake up at 7 a.m. and do mat pilates before everyone is up in the house. This also helped me get energized to get through the work-from-home situation the entire day. Last September 2020, I decided to invest in a Pilates reformer machine from Elina Pilates as they have readily available machines in the Philippines vs. buying from abroad which takes a long time to get to Manila. I thought about it for a long time before buying because it is a significant investment but I have been using it every single day so it's been so worth it.
It's also not very ideal now to go to a fitness studio so having a home workout option is very ideal. Having a Pilates machine enables me to do different kinds of workouts that efficiently works out my entire body—it improved my overall strength, flexibility, coordination and balance. In Pilates, the focus is really the powerhouse core muscles—basically giving you a flat ab area, strong back, toned buttocks, firm thighs which will in turn make your body stronger and leaner. You'll have better posture, and it relieves you from body pains (for me it's back pain because of my scoliosis) so you can do your everyday activities with more ease. I tried to join some classes during the early days of the pandemic but I find it hard to catch the schedules because of work so I realized that just watching Youtube by myself and following the teachers there are good enough for me. I did Options Studio for more than five years before the pandemic and I think they were able to train my body to be able to follow instructions easily. I am still looking forward to one day going back to a studio with a proper teacher to make sure my posture is still right.
MS: What about your diet? Do you follow a strict regimen and how does it supplement your activities?
JG: I try to do intermittent fasting from Monday to Friday (so I only eat from 1 p.m. to 7 p.m.), but I'm not so strict so I usually do this successfully for at least three days. On weekends, I eat everything that I want since it's also family time and I want to enjoy baking with the kids or trying out new recipes for the family. My rationale is I already workout everyday so I deserve to eat what I want on weekends! I feel this is very effective for me because once a day and over the weekend I get a reward to eat what I want so I don't feel like I'm depriving myself. Oh, before I really didn't eat vegetables, but after the pandemic, I'm trying to be healthier together with my husband so we've been incorporating more seafood and veggies in our meals.
MS: How do you treat yourself?
JG: On weekends! I eat all the rice, chips, ice cream, and chocolates that I want!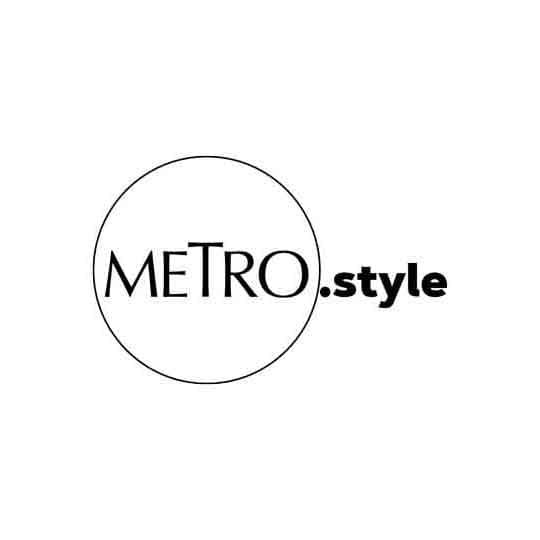 Jacqe invested in a Pilates reformer machine over the pandemic | @jygutierrez
MS: Your best advice for women who struggle to keep a fitness routine.
JG: Staying healthy is especially important in this pandemic. You want to make sure your body is strong enough if you get infected with the virus. Exercising means you protect yourself better and you get to live longer. On the lighter side of things, wearing new workout clothes is also a big motivator for me! I find joy in browsing and ordering online coz it makes me feel good (and it's a good stress reliever for me at the end of the day). Our Recess, Core Athletics, and Routine are my favorite brands now—they're all local brands that make real good quality workout wear.
Find a workout that works for you, something you can do regularly so it has to be enjoyable and something that your body can physically take. Workout is a routine, you need to be able to do it regularly even for just 30 mins a day.
Find a diet that works for you, something that is sustainable. I don't believe in cleanses/crash diets because you'll just get it all back after. Find a diet that you can happily do every single day. For me it's intermittent fasting during weekdays since work is so busy anyway. It will take up your day and then enjoy the weekends by eating anything you want to eat.
Do it for yourself and your family. Being healthy is the single most important gift we can give ourselves and our loved ones.