This Senior Citizen Has A Passion For Fitness And Wellness!
She keeps fit by moving a lot—exercising at least once a day, 5 to 6 days a week!
Most of the time, we get deceived by the idea that fitness is just for the young ones. We make the mistake of thinking that sweating it out in the gym, lifting weights, running marathons, and joining trendy fitness classes is made especially for those who are of a certain age, and that these activities have an age limit. Our fitspiration this month begs to differ. Meet Ruby Gan, a 61-year old fitness enthusiast who simply personifies strength and grace. As a mother of two and a semi-retired entrepreneur, Ruby spends a huge chunk of her time on working out. "I keep fit by moving a lot, exercising at least once a day, 5-6 days a week", she shares.
Scrolling through her Instagram account immediately gives you a surge of fitspiration—a feeling that motivates us to get up, get sweating, and simply work on our fitness, STAT! We were lucky enough to talk to Ruby about her passion for the fit life, so you too, can get a dose of much-needed motivation to start working on your fitness, no matter what age you might be.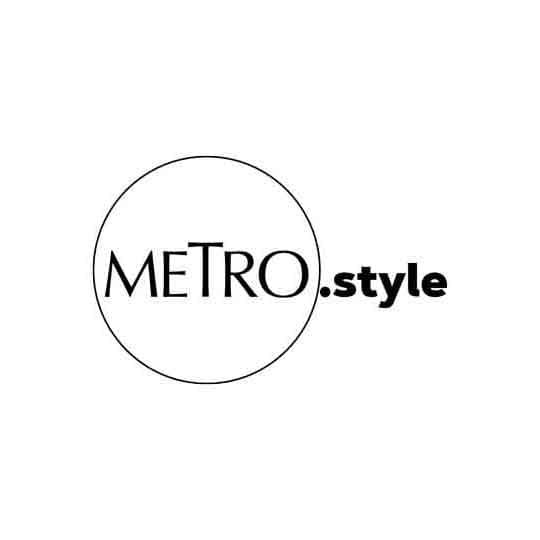 Ruby Gan | @_rubywoo
Metro.Style: What kind of workouts do you love doing? How did you get into all these? Have you always been into fitness?
Ruby Gan: Yes, I have always been into fitness. Back in the 80's, I was into cardio dance, aerobic dance, jazz dance. By the 90's when unisex gyms started to open, that was also the time I started lifting weights. It is strength training that I really love the most. There is this internal satisfaction that I derive when I see defined muscles on my body. Then in the 2000, when Gold's Gym and Fitness First opened, I was so excited and bought a Gold's membership. I chose the former because it looked hardcore to me. By mid-2000, I joined the powerlifting team of Gold's Gym and started competing locally until I became part of the national team. I must also point out that I only focused on Bench Press because I had some knee problems and could not join the training for the other lifts, namely Squat and Deadlift. Nevertheless, I am proud to say that I won medals here and abroad.
When I stopped competing, I still continued my strength training and also focused on running. I ran countless marathons and half-marathons. I also did short distances and used them as my conditioning runs in preparation for my long distance running. I ran longer distances over 42km. By 2015, when boutique studios started opening, I joined indoor cycling, rowing, HIIT, boxing, etc. All this, on top of my strength training. If you notice, strength training is always present in my regimen—that is because a good strength foundation not only makes it possible for you to perform other activities but also helps you avoid possible injuries.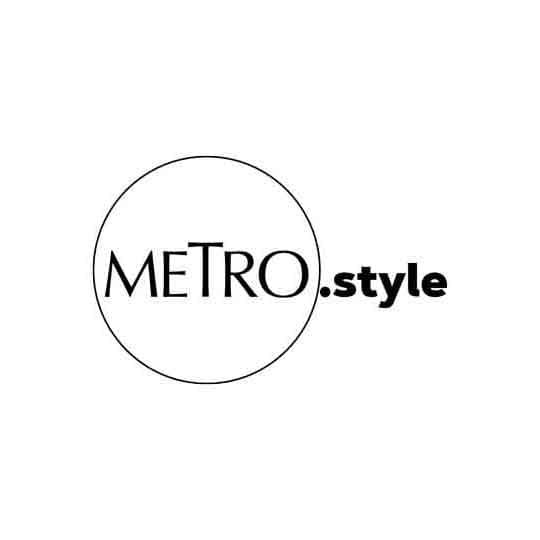 Ruby has a passion for pole dancing, which she discovered over the pandemic. | Courtesy of Ruby Gan
However, the lockdown in March 2020 took a huge toll on me. I couldn't lift heavy at home because we didn't have enough equipment. I kept sane by doing online exercises, like everyone else, but it is just not enough. The number of activities that my body was used to pre-pandemic, as well as the intensity, was so high that one or two activities in a day at home just wouldn't cut it for me. I knew I was starting to lose my strength and that really depressed me. By January 2021, I saw an Instagram post from Polecats Manila. It featured their Mat Flexibility class. I thought that if I could not gain my strength, I should at least maintain my flexibility. So I inquired and tried their one week unlimited class for P1500 and that was the best decision I made! I took all the online classes every day for a week. I improved my flexibility and learned a host of other things: backbends, headstand, and their other variations. My spirits started to lift because I discovered a whole new challenge that I could continuously work on.
By August of the same year, I decided to install a pole and took online classes as well. There was no longer a living room in our unit, instead it became a workout space for me and my sons. Pole strength, pole dance, pole sport or whatever you decide to call it is a totally different animal. Lifting weights is way easier than this, at least for me. There are so many things to think about: positions of your hands/arms, your legs/thighs, and on top of that, you have to remember to always point your toes!
MS: How long have you been doing them and what are some of the challenges you've faced?
RG: With strength training, I have been doing that for 30 years now and I am still into it. In pole dancing, it's been only a year for me but I don't see myself stopping. As with any activity, I am faced with some challenges as well. Since I do most of the classes online, there is no one to spot me. Sometimes, when my son is around, he could but that is not often the case. I am lucky that the Polecats instructors are very clear in their way of teaching: both verbally (the cues are very important) and visually that I could easily follow and execute at home. There is also the fear of falling, the fear of inverting but there is always a scaled down version for beginners so everything is doable.
MS: Describe a day in your life, and how you manage to squeeze in time for a workout.
RG: Some days are overwhelming because of several meetings, errands that need to be done, plus the household chores. But I am glad that some meetings could be done online. Workout schedules are either at lunchtime or at night, so they don't really give me any problems. If I am not able to join, I can always request for a recording, which I can view at a later time. This is the beauty of online classes. As for lifting, I do it twice a week. It's my supplemental training for pole.
This discipline to workout has always been with me even back when I was still in college. Health has always been my priority. I attended the dance or aerobic classes at night, after school. When I started working, I still went to the studio after work. When I got married and went back to work, I would drive my young boys to school early in the morning and then go straight to the gym. I workout for an hour or so and I still make it to the workplace by 9am. When the traffic situation became impossible, I flipped my schedule and went to the gym at night. So working out has been part and parcel of my life—back then and still up to now.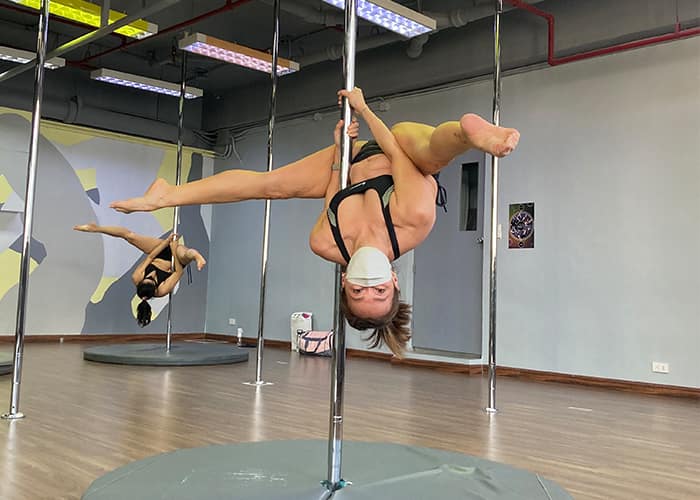 Fitspiration: Ruby Gan
Fitspiration: Ruby Gan
MS: What about your diet? Do you follow a strict regimen and how does it supplement your activities?
RG: I am still mindful of what I eat, more proteins, more greens. But I don't starve or deprive myself. If I want that chocolate, I will - but not the whole bar.
MS: How do you treat yourself?
RG: I think I treat myself by not depriving myself.
MS: Your best advice for women who struggle to keep a fitness routine.
RG: I understand the struggle but we also have to remember that we need to be healthy, not just for ourselves but for our children, our family—let that be the goal. If you can do a 20-minute walk, that's fine. You also owe it to yourself to have that alone time. Should you start to waver, just think of your goal once more and stay focused.
Photos courtesy of @_rubywoo