Fitspiration Of The Month: Tin Coqueiro
"Whether it's pole dancing or any other fitness activities that you are curious about, the only thing you need to do is to just show up, even once."
Fitness is one of the aspects of wellness that many people struggle with. Simply put—the urge to be lazy most of the time outweighs that drive to break a sweat with a workout. During this time of community quarantine, we've got to admit that sometimes, it's a challenge to get off the couch, stop binge watching TV series, and actually put our workout gear on to get some movement in.
While this reality is all too relatable, we still strive to be our best selves despite the challenge of becoming complacent with our fitness routines. If we wish to lead a life of wellness, a constant, consistent workout program is of utmost importance, that's why we at Metro.Style have started with our 'Fitspiration of the Month' series where we feature inspiring individuals who take their fitness seriously, and with passion, to inspire us all to follow suit. And gracing our first Fitspiration feature is Tin Coqueiro.
Tin Coqueiro in her natural habitat, the Power Plant Mall | @tin_coqueiro
Tin Coqueiro is a wife and mom of two kids, and is the Vice President for Retail Development of Rockwell. The urge to complain about not having time to workout is usually the easy way out for a lot of us women, but Tin begs to disagree, and is living proof that it can be done.
"I'm very passionate about my job because it doesn't feel like a job. My role together with the team is to provide the best shopping experience to our shoppers. I enjoy witnessing brands come to life as they open doors with us, or bringing people together as they make new memories inside the mall", Tin gushes. And apart from her love for her career, she also finds joy in pole dancing, her fitness activity of choice.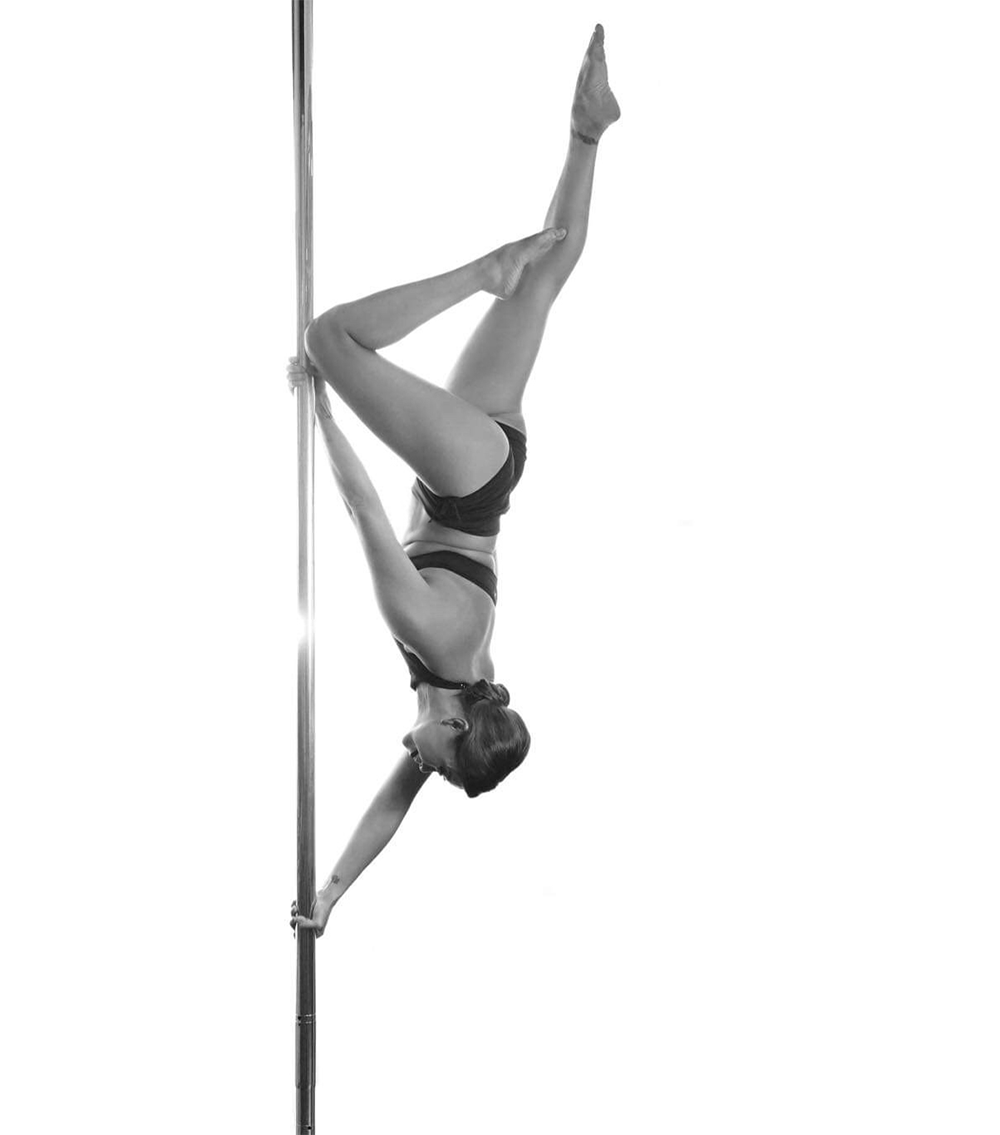 "I love pole dancing, and I love working out. If 2 or 3 days go by without me working out, I usually start to feel sick and my mood becomes down to the point that I get really cranky", Tin shares.
We spoke to Tin about the ins and outs of her fitness life, and what got her into this path. As an accomplished career woman, may she inspire and teach us to start living our best lives as well!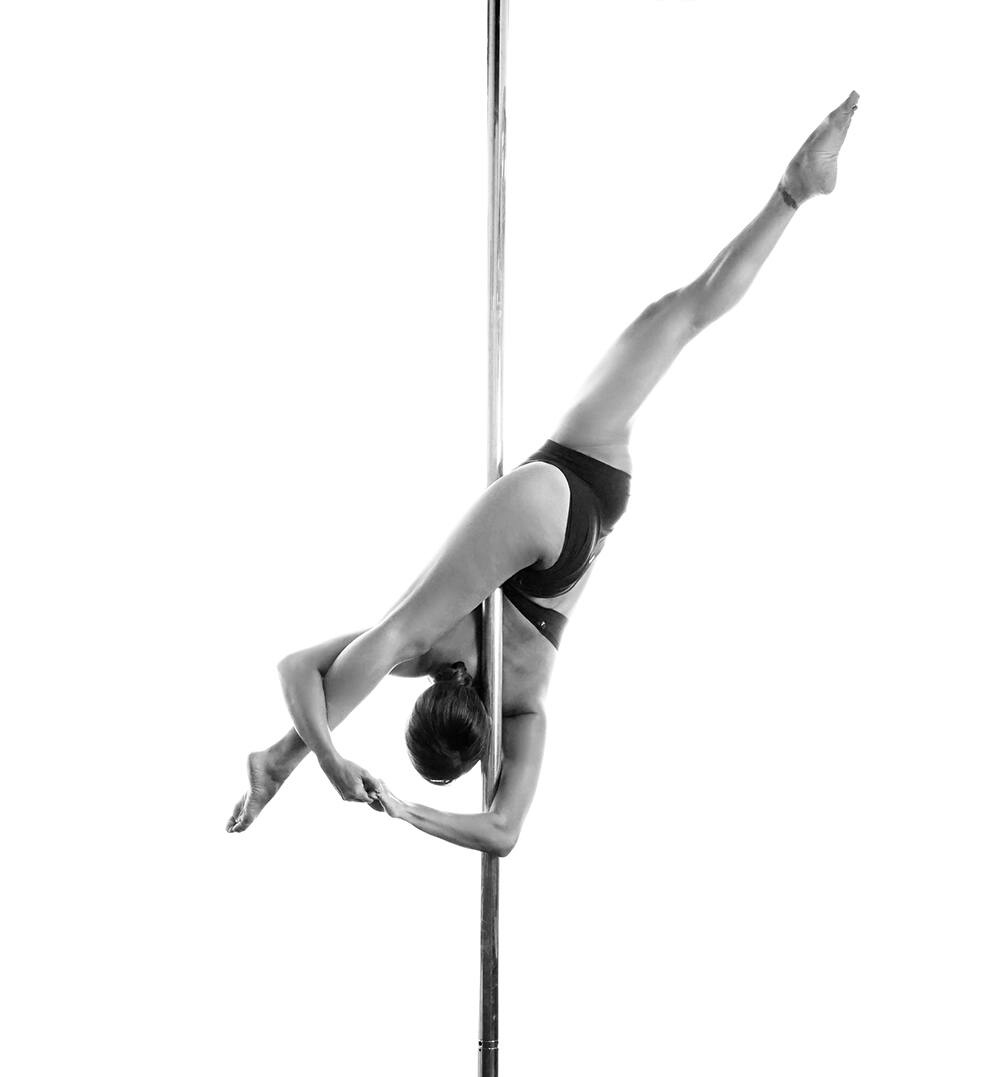 Metro.Style: How did you get into pole dancing?
Tin Coqueiro: I've always been so curious about pole dancing because I saw a Youtube video that showed how strong and confident the girl was while pole dancing. She looked so graceful and so strong, she looked like she was almost flying. It's like ballet meets gymnastics.
So I decided to google for schools in Manila and landed in Polecats Manila's page. I checked the schedule and dragged my sister and niece to try it one Saturday. After a few classes though, I got pregnant with my son, so I had to stop. So in late 2017 when my son turned 2, I decided to go back again to try it. And I've just been doing it consistently ever since.
MS: How long have you been doing this and what are some of the challenges you've faced?
TC: I've been pole dancing consistently for two and a half years already. It was so hard at the beginning. I felt so heavy and awkward. I also felt so fat. I would come home with fresh bruises. My legs looked like the map of Philippines. But I just kept showing up. Despite the pain and the bruises, I feel happy after each class. The teachers and fellow students are extra supportive. Everyone cheers for each other when they nail a trick that they've been working on. No one also cares what shape or size you have. We have a very supportive community.
Pole dancing I realized is about learning how to love your body and becoming comfortable with it. As you constantly have to carry yourself when you move or invert upside down, Your muscles start to understand and start memorizing what you're trying to do, then eventually work with you harmoniously.
Also, the common challenges of a pole dancer would be the remarks people make even if they're meant to be a joke, because they think that pole dancing is all about dancing sexy since it originated from the strip clubs. Common remarks are "Your husband must be so happy!" "Baby No.3!" "Do you dance for your husband?"
I usually just brush it off and laugh with them, but I guess it shows how far behind we still are. Pole dancing is nothing like that anymore. It has already evolved into fitness, and self-empowerment. Being able to carry yourself and defy gravity is no joke. And if you do decide to dance, you dance for yourself and nobody else.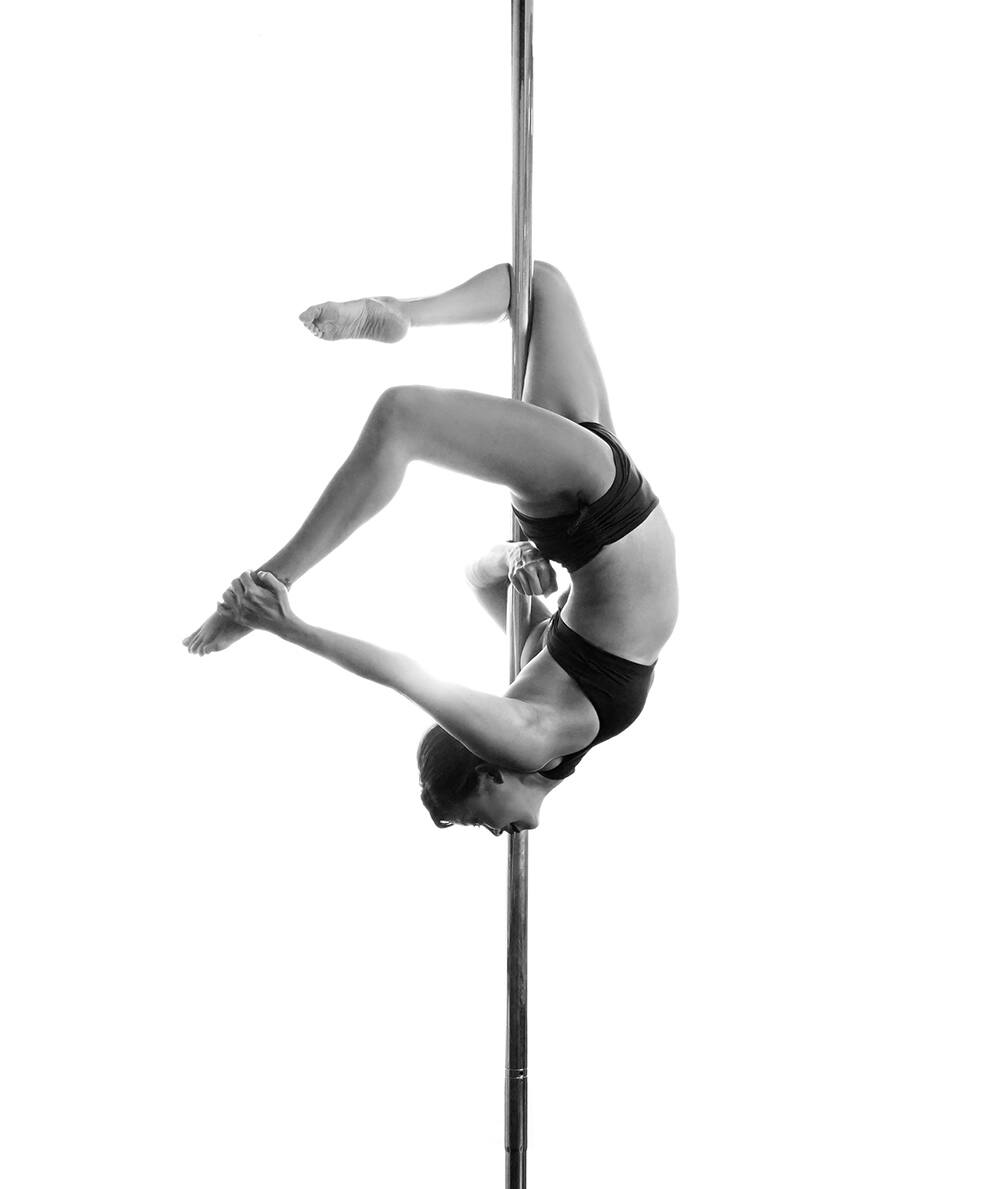 MS: Describe a day in your life, and how do you manage to squeeze in time for a workout.
TC: I wake up usually around 6 a.m. I get ready, then I get the kids ready for school. Before dropping them off, we'd try to have quick breakfast together first so I can spend time with them. My day is usually filled with meetings, but I would squeeze in a lunch-time workout whenever I can. I end the day just before dinner and come home. Weekends though are sacred to me, as I do back to back pole classes and spend time with my family.
MS: Apart from pole dancing, what other workouts do you do?
TC: I take aerial silks and hoop classes too from the same pole dance school I go to. I also take rowing classes in Saddle Row.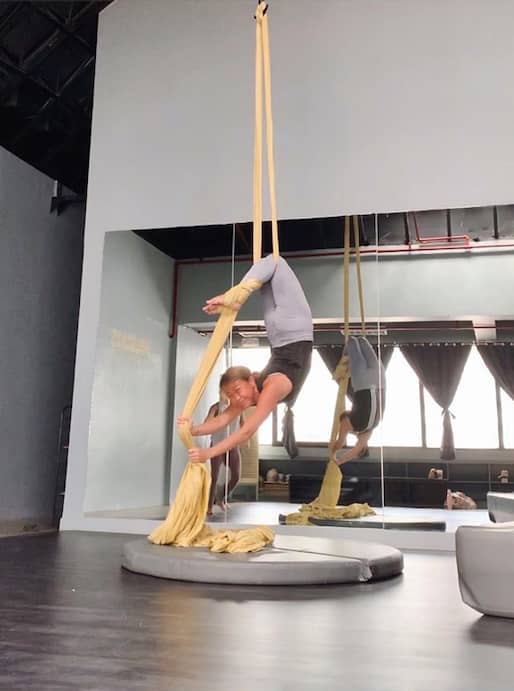 MS: Do you follow a strict diet, and how does it supplement your activities?
TC: More than diets, I believe in making a lifestyle change so that it's more long term. I've been on a pescatarian diet for eight years already. I immediately felt the effects after one week. My stomach felt better, my digestion became better and I'm able to sleep better. I feel lighter and stronger too. Losing weight became a bonus. It's only when I stopped eating red meat, that I felt the difference.
MS: How do you treat yourself?
TC: I usually get a two hour massage every week. Since I work out about 5x a week, my muscles tend to be sore or get really tight. Once in a while, I also do dry needling sessions in Rockwell Atletica. It's a form of acupuncture. It's the quickest way to treat tight or sore muscles. Apart from that, the best form of reward is getting enough sleep. I used to sleep only 4-5 hours a day, but I've learned to get more sleep as I age. I need to give some time to restore and heal my muscles, and sleeping allows me to do that.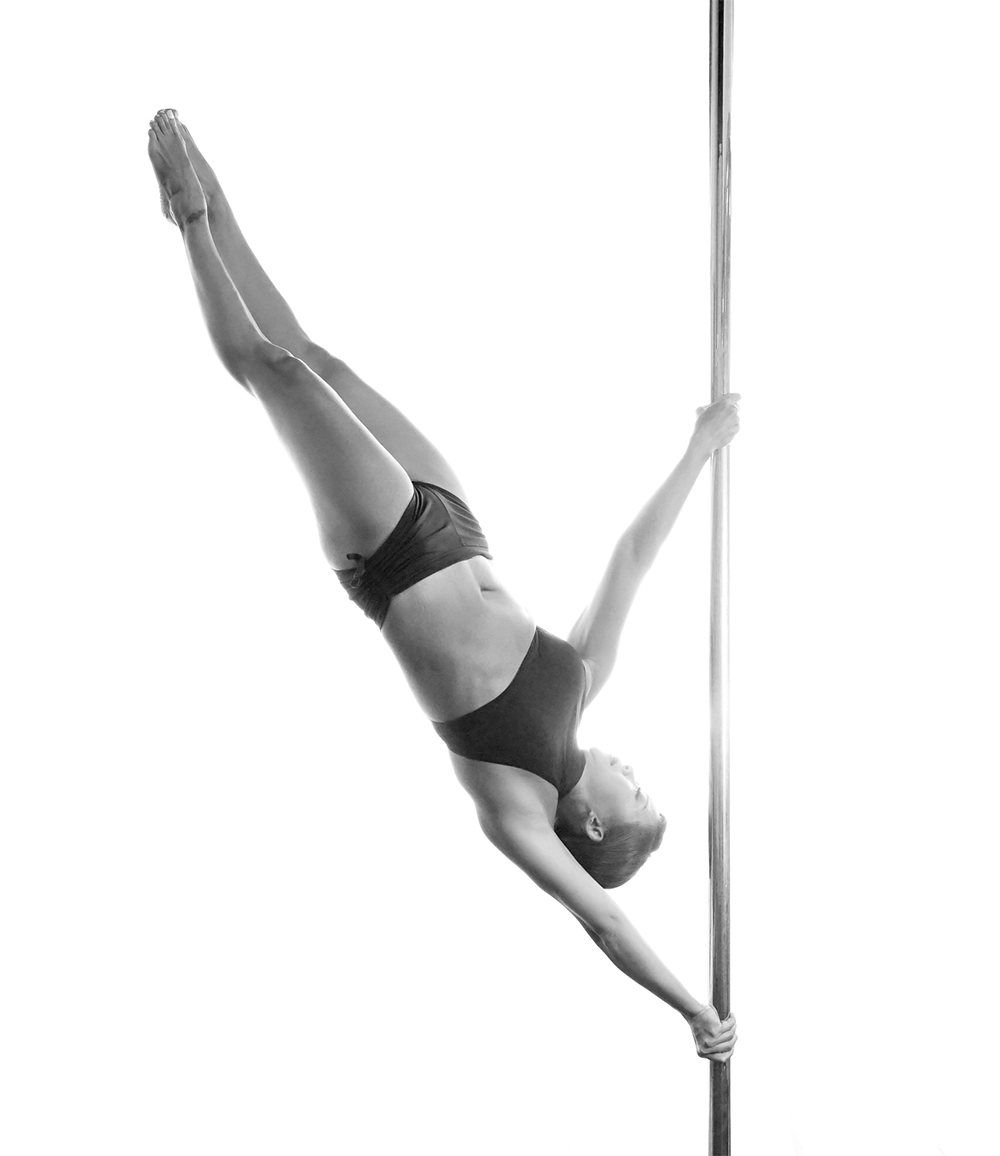 MS: What's your best advice for women who struggle to keep a fitness routine?
TC: I often hear people tell me they want to try pole dancing but they feel they're too old already, or they want to lose weight first or get stronger first, or they're not flexible enough. It's normal to get intimidated, but pole dancing or any other sport is like learning how to ride a bicycle. There are no shortcuts to it, you just need to keep on trying until one day, you learn how to ride on your own without falling.
It's also important to remember not to work out for aesthetic purposes as that should be the result. Do it because it truly feels good deep inside and that doing it makes you happy. You should feel tired but very fulfilled after each activity.
Lastly, whether it's pole dancing or any other fitness activities that you are curious about, the only thing you need to do is to just show up, even once. Give it a try and see if you like it. If not, try something else. Just keep trying different activities until you find something you like, but never stop moving and just keep showing up.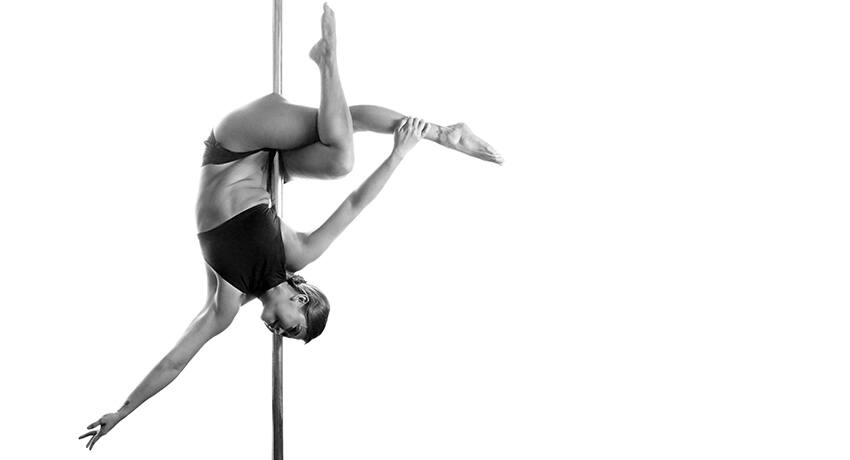 #Fitspiration Tin Coqueiro
#Fitspiration Tin Coqueiro