How Kat Tan And Camille Clarin Fight For Women's Basketball
As we celebrate Mamba Week, The One-Armed Mamba and the National University Rookie share how they live Kobe Bryant's Mamba Mentality as they fight for and advocate women's place in Philippine sports.
On January 26, 2020, one of the greatest basketball players who ever lived laid down his jersey for the last time.
But his death was not the final chapter of his story. Kobe Bryant's legacy remains and continues to flourish, as the man who inspired and continues to inspire many athletes and basketball fans all over the world.
This week, from August 24 to 27, Nike Philippines declared Mamba Week to celebrate the enduring legacy of the late Kobe Bryant and his transcendent Mamba Mentality: "It's to constantly try to be the best version of yourself. It's a constant quest to try to be better today than you were yesterday." And as part of the celebration, Nike organized a special get-together of Filipino athletes in a Zoom event that brought together Kobe fans, sports enthusiasts, and athletes who share Kobe's outlook in life and in sports.
Joined by basketball coach Jimmy Alapag and basketball icon Kiefer Ravena were Kat Tan, the legendary One Armed Mamba, and Camille Clarin, the rookie who helped National University (NU) win their 6th straight title in women's basketball. During the virtual event, Kat and Camille talked about how they've managed to apply the Mamba Mentality of always getting better everyday in their lives, and how that helped them push for the role of women in basketball and sports.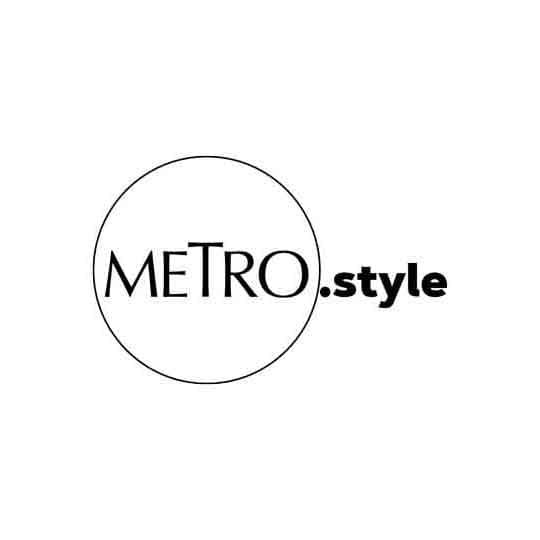 Camille Clarin | @camilleclarin
Camille Clarin: The NU Rookie
Camille was a rookie who came from Blair Academy in New Jersey, and joined the NU women's basketball team last year. It was a tremendous year for NU, having set history in the field of women's basketball: 6 straight years. 96 straight games. Not a single game or championship lost.
But while we're always updated when it comes to the men's UAAP basketball, how UP is always struggling to debunk everyone's assumption about how Iskos can't play ball or that Ateneo is always on the edge to defend their title, no one really knows about NU's phenomenal streak. They would always play to a sparsely filled arena, their games and victories rarely making it into national television.
This is the kind of women's basketball landscape in the Philippines—the kind that Camille wants to change. This is why she has been very proud to be part of the team who made a dent on the basketball world.
"When you think about women's basketball in the Philippines, you think about NU. And that's something I carry with me everyday. I'm not just representing myself; I'm representing the program," Camille says proudly.
More than just another victory for the university, Camille believes that what they've accomplished is really much bigger than that: it's contributing to the proliferation of women in sports. She says, "The biggest thing we've done is we've allowed for future generation to gain that optimism, that their dreams are within their reach."
Finally, people were talking about the game women play. Finally, people were working even harder to dethrone NU, consequently raising the level of game in the field of women's basketball.
Camille is now currently in Canada, since women's basketball here in the country may not be starting anytime soon, because of the Covid-19 situation. But while she is away from the Philippines, she has much to share with Filipina hoopers and dreamers: "As everyday athletes, just educate yourself. You have access to everything, you have to know what the issues really are. Once you educate yourself, you can educate the rest. That can be your family, your brothers and sisters, but that transfers to everybody around you. Just continue to work hard because people recognize game, and they will find it hard not to support you."
Keep developing that passion. Don't let that fire inside you die. Even if you don't get that support, keep fighting for yourself.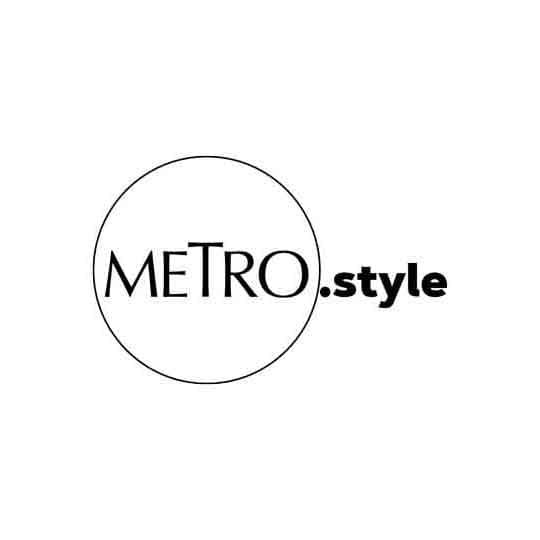 Kat Tan | @the1armedmamba
Kat Tan: The One-Armed Mamba
Kat's dream was simple: to play ball. And when she was in grade 4, when she tried out for the varsity team, the coach told her she wasn't ready. She told her she was too small and she had to keep practicing. Maybe next year.
But in an unfortunate accident in their school, a carnival ride at the school fair threw Kat off, leaving her without her left arm.
While this would have left anyone disheartened, Kat learned to accept what happened. And instead of dwelling on the fact that she had lost her arm, she fueled everything she had to instead become better at what she wants to achieve: and so she became a basketball player.
"The truth is, everyday for me is already a challenge, given my unique situation… No matter how big or small, I never look at it as something that will discourage me from living my life. This is my second shot in life, and I want to make sure that I give meaning to it. So in whatever I do, I try to do better," Kat says.
I wanted to show that despite the odds, I can do it. If I fall, it's okay, at least I tried. Then you try again. And again. And again. I started believing in myself more than anything.
Growing up and through the years as she played basketball, Kat looked up to Kobe. And all her dreams came into reality when Kobe visited Manila in 2016 for a Nike training camp.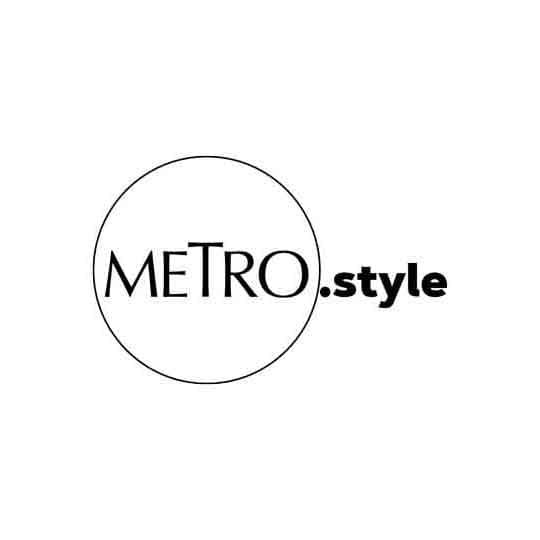 Kat with Kobe Bryant in 2016 | @the1armedmamba
It was the end of the camp, and they have one thing left to do: run suicides, a grueling running drill that would have everyone repeatedly sprinting from one end of the court to another.
But there was a catch: if one person would be brave enough to take on the challenge, that person would be given the opportunity to save everyone from running the suicide drill if s/he makes a hoop from the three-pointer mark at the top of the key. If the person misses the shot, s/he would have to watch helplessly as everyone else suffers the consequence of the missed shot.
It was the one shot that Kat knew she needed to take—and so she did. With her good arm, she threw the ball across half of the court and it landed perfectly inside the hoop. She recalls that after she made the shot, Kobe went up to her and said, "It was amazing."
"It really was an amazing moment!" Kat says. "It's not everyday that I get to meet my idol and show him my game. When I had that opportunity, I had to activate that mamba mentality. I had to be confident. I just believed in myself that I can do it. And I'm glad that it went in when it mattered the most. All the years of hard work really paid off."
Pushing for women's basketball
In this age, women continue to be at the backseat of sports. Men just had decades of head start, but the time has finally come for women athletes to start getting a share of the spotlight.
This is the kind of world that Kat and Camille aspire to help build: a world where women are able to play and showcase what they can do, and for people to acknowledge the level of game that women can deliver.
Kobe was one of the few men athletes who really went out of his way to support women's basketball. He was credited for mentoring female ballers like Diana Taurasi, Jewell Loyd, and Sabrina Ionescu, and became more active in the scene when his daughter, Gianna, started excelling in the game.
His efforts, of course, did not go unnoticed. Camille says, "In Kobe's second act post-retirement, I grew to respect him even more with everything he did to contribute to the women's game. As women, we don't seek validation from the world because we believe in ourselves, but having Kobe as an ally was really beneficial to helping our game grow. He genuinely cared about women's basketball and his passion towards women's sports as a whole, inspired others to take notice and invest in us as well."
And in our ways, in our everyday life, maybe each one of us, too, can help in that fight. Kat and Camille believe that as women, striving to become better—not just in sports, but in life in general, in whatever you choose to do—is a way of uplifting all other women who can't yet go after what they want. It's a way of becoming a voice for those who can't find their voice yet, and shining your light so bright that you illuminate all the other women around you.
Camille emphasized that it's the very reason why she loves the Mamba Mentality because it pushes everyone to be better through intense focus and relentless dedication. "Off the court, I've been super passionate about the fight for equality in women's sports and the Mamba Mentality has been fundamental in reminding me that the struggles I may encounter in this fight are integral to the goal, because the journey itself is the real reward."
There are so many things that women have yet to conquer, but for Kat, they key is to just keep trying.
I believe limitations are self-imposed. So I just pushed myself every day. Even if every day you make small improvements, it just comes out with you better at the end of it all.
To get even more inspired, watch the new Nike film titled "Better," which is narrated by Kendrick Lamar and celebrates the universal relevance of progress that Kobe's Mamba Mentality pushed for.
Mamba Forever!