Katrina Razon Is The Fitspiration We Need Right Now
Find out how this multi-hyphenate moves, eats, and treats herself!
It's 2022, and no doubt wellness has landed on the forefront of our priorities. As we enter into what seems to be the tail-end of the Covid-19 pandemic, people all over the world are in reinvention mode—tailor-fitting their lives to be their healthiest yet, as we all adjust to what the world has become after almost two years.
This doesn't just include being wary of the virus; this also entails catering to our holistic well-being—from maintaining a healthful diet, caring for our minds, getting proper rest and recreation, and of course, exercising. As we continue to feature the fitspirations we admire, allow us to encourage you, dear reader, to start looking into the complete picture of your health today.
Our latest #fitspo is none other than Katrina Razon, a woman who wears many hats, and one who's truly an inspiration when it comes to fitness. She is the CEO/Founder of KSR Ventures, the Director of Future Fresh urban farms, Producer of Wonderfruit Festival, a DJ, and a yoga teacher that specializes in neuroscience. To say that this multi-hyphenate has a lot on her plate is an understatement, to say the least. The question "how does she do it?" often crosses our minds when we come across accomplished women like Katrina, and so we consider ourselves fortunate to have had this conversation with her.
"I stay healthy by prioritizing good sleep, meditating, eating nourishing food, reading books that feed my growth, moving my body as much as possible, playing, laughing with friends and family", Katrina shares. Scroll ahead to find out more about her, and get excited about how she can inspire you to be your best self, too!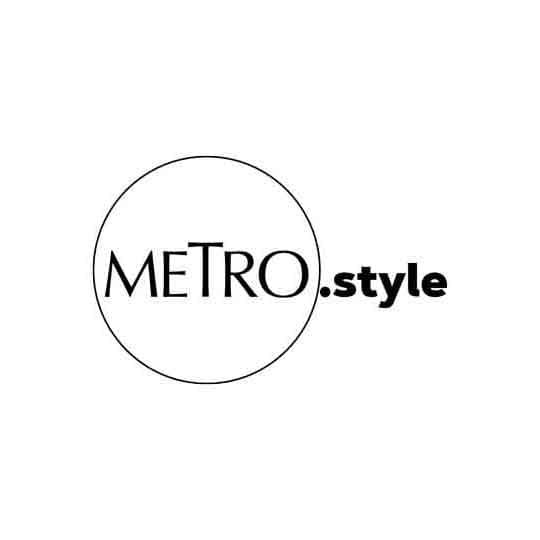 Katrina Razon | @katrinarazon
Metro.Style (MS): What kind of workouts do you love doing? How did you get into all these? Have you always been into fitness?
Katrina Razon (KR): Resistance training, pilates, running, swimming, hiking and asana. Asana means the poses involved in a physical yoga practice. Again, I prefer not to use the term "fitness" and instead prefer the term strength-training. I've always been athletic from a young age but only recently over the past two years become focused on strength-training, mobility and stability. Since I started studying neuroscience, my movement practice is based on how to up-regulate areas in my brain through breath and action.
MS: How long have you been doing this and what are some of the challenges you've faced?
KR: I started my yoga asana practice in 2020, at the very beginning of a hard lockdown in the Philippines. Yoga is not simply poses, it is spiritual that involves pranayama (breath awareness), philosophy, mantra, meditation–practices that contribute to awareness and presence. How you take these values to the world is when the real yoga takes place. I felt that yoga provided me with the tools to survive the hardships of the pandemic.
MS: Describe a day in your life, and how do you manage to squeeze in time for a workout.
KR: I never like thinking about "squeezing in time for a workout" as if it is a chore. I cultivate joy in moving my body in ways that build strength and inspire play. I practice yoga asana at least two hours a day on top of filming classes for my YouTube channel. I work remotely in between. Sitting down creates many stresses on the body, I need to move my body as much as possible to counter all of the damage from sitting and looking at a screen. I always give my all to my work and it is the same when it comes to my movement practice.
MS: What about your diet? Do you follow a strict regimen and how does it supplement your activities?
KR: I eat intuitively. Diets do not work. Every single human being is unique bio-mechanically and require different nutritional needs. I do what is best for my body–which is a smoothie during the day and eating dinner. I am most energetic when I do not follow the typical three meals a day. There is plenty of research literature that supports the benefits of fasting. Of course, that changes when I am traveling.
MS: How do you treat yourself?
KR: By allowing myself to enjoy what gives me pleasure. I do not believe in guilty pleasures as no one should be ashamed of enjoying what gives them joy.
MS: Your best advice for women who struggle to keep a fitness routine.
KR: Start slow then build once you have established a baseline. Look at moving your body in a loving way. Movement and exercise should never be viewed as a punishment for what you ate. Move in a way that gives you joy. Turn off your notifications on your phone. Cultivate presence. Look at your movement practice as a map of exploration.
Follow Katrina on Instagram at @katrinarazon. Watch her yoga videos on her YouTube Channel.