#Fitspiration Of The Month: Mom Of Four Katrina Lobregat
Find out what workouts Kat loves doing, and how she treats herself amidst these busy days!
Being a mom is by no means an easy feat. More than ever before, we see how mothers take on the Herculean task of juggling many hats day by day—managing a household, spending quality time with husband and kids, succeeding in a career, finding time for a social life, pursuing hobbies and interests, and finding time for herself. While 24 hours in one day does not seem enough for all these, one thing rings true: the part where she finds time for herself has become a non-negotiable for a lot of moms these days.
One such mom who believes in carving out time for herself in the day is the key to finding a balance is Katrina Lobregat, mom of four beautiful kids, and a true fitspiration in our books! We were lucky enough to chat with her, as she shares some of her fitness routines, tips, and personal realizations. Keep scrolling to learn more about her: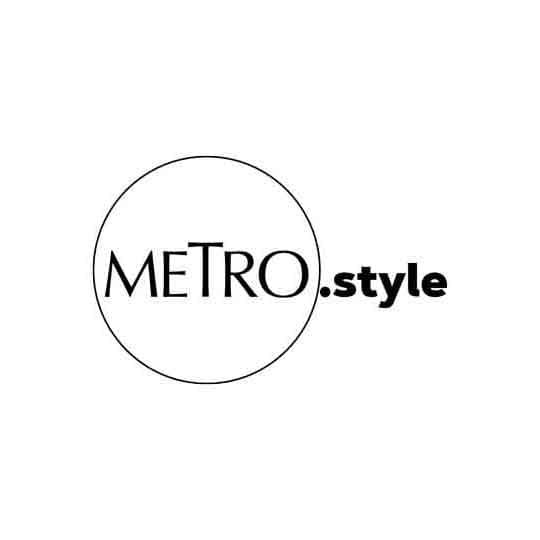 #Fitspiration: Katrina Lobregat | Photo courtesy of Katrina Lobregat
Metro.Style: Tell us about yourself and what you do now, what your passions are, and how you keep fit.
Katrina Lobregat: I see myself as a human being on a life's voyage, (just like everybody else) who has made choices to be given a certain amount of commitments to family & friends, co-raising kids, to an organization and team of individuals, along with attending to my own mental, spiritual, physical and emotional needs for a general sense of well-being & growth.
I am a wife and mother of 4 kids who I refer to as my life's gurus, and the Deputy VP and Co-Cultivator of a property development & real estate corporation, Sta. Elena Properties, Inc. I see myself as someone who is passionate (both in my work's purpose & personal life) about discovering a sense of integrated well-being and what that means not just for myself, but what it means for others as well. This to me, translates to evolving & transforming the way we take care of our bodies, minds and spirits in order to unlock our highest potential and live out whatever it means to each of us, the highest quality of life. Consequently, translating into the quality of nurturing we are able to provide & give to those around us, especially those under our care.
MS: What kind of workouts do you love doing? How did you get into all these? Have you always been into fitness?
KL: As of late, it's been a mix of HIIT, Tabata and Strengthening workouts. Last year, I discovered the practice of yoga, which to me was a contrast to the physically intense, yang workouts I was accustomed to. The benefits that this yoga practice brought me were the ways in which it was able to address my requirements not just for movement but for a spiritual practice as well.
Working out to me, has essentially been for the main purpose of fulfilling some form of mental well-being or release, more than the physical benefits that are realized through working out. Whereas in the past, working out for me was more of a physical exercise, when I became a mother, I realized that I needed some form of release (of stuck or accumulated energy within me) to be able to give my best and most balanced self to our kids.
I think I have always been drawn to the concept of movement or sports throughout my life in various forms. As a little kid, I loved to skate and bike or engage in team sports. In my 20s to mid-30s, I was drawn to water and outdoor sports like wakeboarding, surfing and snowboarding. With 4 kids in tow, (although often I wish we lived by the ocean so we could learn to surf and kiteboard), the source of my movement has come from workouts that can be done at home and on land.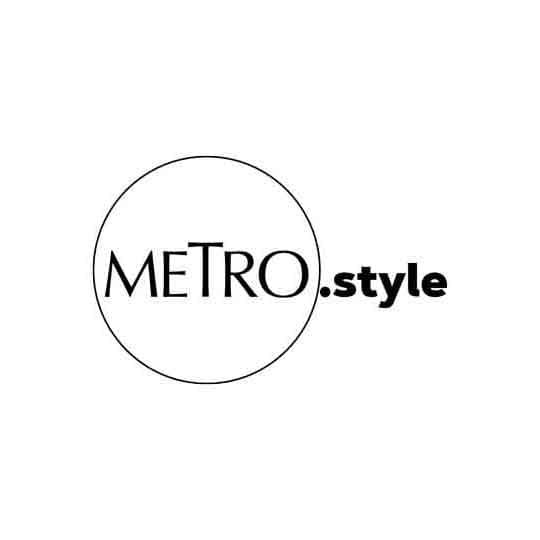 "Last year, I discovered the practice of yoga, which to me was a contrast to the physically intense, yang workouts I was accustomed to."
MS: How long have you been doing this and what are some of the challenges you've faced?
KL: As far as the mix of HIIT, Tabata and strengthening workouts with a personal trainer who has consistently adjusted our sessions depending on what she feels I may need, I started with her, 7 years ago. Prior to this, my sole form of movement from the time we had our first child, 14 years ago was Pilates and running for cardio.
The main challenge was carving out time, as my life grew increasingly more jam packed with having more kids, a growing household and expanding responsibilities at work. It became more about how to carve out time slots where it seemed impossible to squeeze in any more activities. Although lately, I realize that when I carve out time for my own well-being, I am better at being able to give of myself to those around me and this translates to the quality of what I am able to give as well.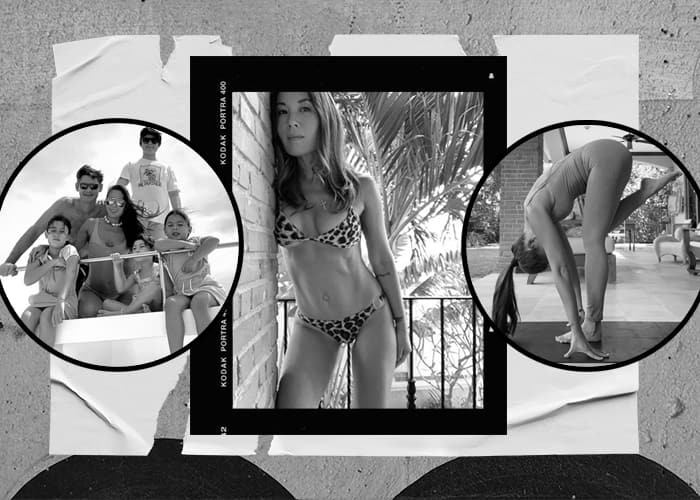 #Fitspiration: Katrina Lobregat
#Fitspiration: Katrina Lobregat
MS: Describe a day in your life, and how do you manage to squeeze in time for a workout.
KL: One of the benefits of the changes in our world since last year's pandemic crisis hit, is that the fitness industry was able to adapt, pivot and shift its approach to delivering classes online. Which to me, meant that I could workout efficiently with a personal trainer online and have the freedom to choose online classes with the flexibility of time for a yoga practice (without having to commute to a studio or gym).
Although what was lost, which I sometimes miss, is the energy exchange that I usually felt from face to face and group classes. On work & school days, depending on the requirements or meetings scheduled for work, along with the requirements of our kid's homeschool, I can usually start the morning at 7:30am with an espresso and meditation. If time permits, and I am lucky, I would be able to squeeze in a 30 min. or hour long yoga session online. After this, is a mix of virtual meetings for work, shooting out emails, making calls and attending to the homeschool assignments with our kids. Lunch break is usually from noon to 1pm, where we get to reset the activities of the morning and go out into our backyard, take a dip in the pool, have our lunch before we are back to virtual work and school for the afternoon. In the late afternoons (5:30pm-onwards), I have my HIIT, Tabata and strengthening workouts for 1.5-2 hrs. with a personal trainer. On other afternoons, it could be a yoga session or backyard play with the kids or rest.
On weekend mornings, I look forward to the flexibility of time and being able to dedicate a good amount of time to a yoga practice/session along with meditation. The remainder of the day is usually carved out for play and spending time with the kids and my husband.
MS: What about your diet? Do you follow a strict regimen and how does it supplement your activities?
KL: If at most, I have been pretty consistent about following an intermittent fasting schedule—that ranges anywhere from a 14-18 hour fasting window. But I am not sure if this practice applies strictly to the protocols laid out for IF, as I drink calamansi honey juice within the fasting window and take supplements in the morning. Instinctively this approach to eating has worked for what I sense is best for my body's digestion process and the clarity of my mind, along with a more balanced emotional state throughout the day.
I think that individually, if we tune into our instincts, we know what we need and what works for us. What works for someone else may not work for another person as we are all wired differently. As far as a diet, I eat almost anything and just try to portion it less if I know that it's not the healthiest food group. I am challenged by adding more vegetables into my meals as there is a tendency to have more meat and grains on my plate. Rice is my weakness. My saving grace from rice these days is the Skinny Rice offered by 7 Grains Pantry as recommended by my sister, Bea.
MS: How do you treat yourself?
KL: Treating myself would mean being able to clock in 8-9 hours of quality sleep. It would also mean getting at least 2 hrs. of time spent outdoors and under sunlight. Having free time to play with the kids and my husband is a treat for me. I need solo time as well. Being able to read a book is a treat, along with pampering myself the way you are typically pampered in a spa (i.e. facials & hair masks, long showers, bubble baths). Getting a massage is top on my list for treats.
MS: Your best advice for women who struggle to keep a fitness routine.
KL: Oh boy, I'm not sure I am in the best position to give advice as I am just clumsily navigating through my own. But if someone were to ask me, I would first suggest to listen to your instincts and follow the methods of movement that resonate with what you like to do or what you are passionate about. In this way or approach, the idea or concept of fitness is no longer perceived as a must do or should do, and becomes a "want to do or love to do."
So if for example, a person likes to dance, dance related fitness classes like ballet, hip hop, salsa would be a more sustainable choice versus cross fit classes. For someone else, martial arts classes may be the preference. Ultimately, when we are tuned into ourselves, we become empowered to choose a fitness journey that becomes part of our lifestyle because we are engaging in activities that we love and that we feel nourished by. To me, fitness is not solely limited to our physical being, it can be an integration of our mental, spiritual and mental well-being if accessed to its full potential for what it means to you.
Photos courtesy of Katrina Lobregat