Get The Perfect Butt With Model Kelsey Merrit's Home Workout
Here's a simple workout you can do in your room, for a tighter, toned behind!
The COVID-19 quarantine got us motivated to work on our fitness, and to not let the entire lockdown pass by without getting our heart rates up and blood flowing for a kick of much needed endorphins. How have you been moving lately? For the Metro.Style team, it's been a mix of yoga, the stairs, jumping rope, dancing, running after kids, and more.
If you're getting bored with your usual jump rope cardio routine or Zumba session, perhaps it's time to take your workout to the next level by injecting some bodyweight and body resistance training in your practice.
According to the Huffington Post, bodyweight training builds more muscle, it burns more fat, and it makes you feel better as you move better. Sounds about right doesn't it? Leveling up on our fitness as the weeks and months pass is a great way to release stress, and also a way of taking care of ourselves during this difficult time. However you choose to move, make sure it's because you enjoy it, and not because you want to punish yourself in any way.
Today, we're turning our attention towards international model and Metro cover girl Kelsey Merrit's butt-toning workout, one that can be done at the comforts of your own room (or wherever you choose to workout in your house these days)!
The model has been making use of this quarantine period to slow down from her hectic job by staying in Los Angeles, California, walking her dog, taking extra self-care by practicing a good skincare regimen, and of course, by working out!
Just this morning, she took to Instagram to post a 10-minute butt workout for toning! Who doesn't have 10 minutes these days? We say try it out before saying no!
According to Shape, a strong butt is important for overall health, not just because it looks good. If you have a strong butt, it means you have a strong core, as well as a strong back. Having a strong core and back are crucial for avoiding injuries and other aches and pains.
Check out Kelsey's butt-toning workout here: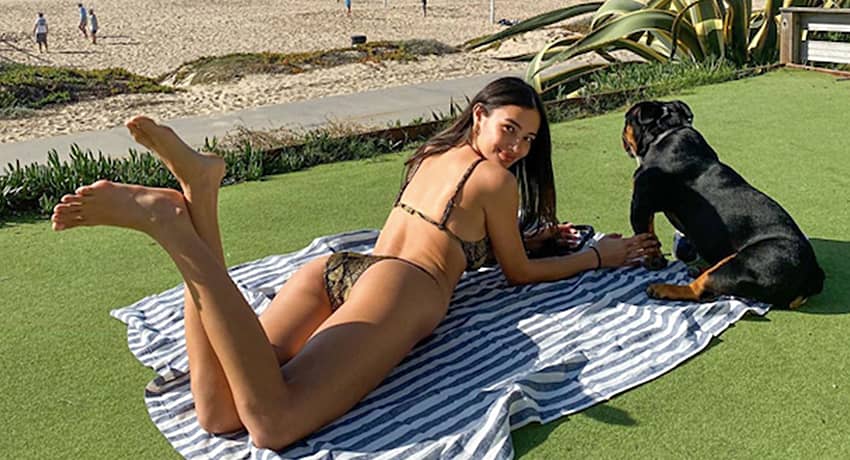 Kelsey Merritt at Home
Kelsey Merritt at Home