5 Korean Actresses With The So-Called Teeny-Tiny "Ant Waist"
Find out what they do to maintain their figure!
In It's Okay to Not Be Okay's Episode 6, Korean actress Seo Ye-ji (as Ko Moon-young) visited the OK Psychiatric Hospital wearing pastel pink separates—a long-sleeved cropped top and an ankle-length skirt. The feminine and fresh color looked fabulous on the ever-stylish character, but it was not the first thing we noticed the moment Ko Moon-young emerged from her car in this outfit. It was her teeny-tiny waist, emphasized by her ensemble's silhouette!
A millennial slang, "shookt" is perhaps the best adjective to describe how netizens reacted to this viral look! Some said she looked like a real-life Barbie; well, we all know how exaggerratedly small this iconic doll's waist is! Some mentioned that Seo Ye-ji now joins the list of Hallyu stars with the so-called "ant waist," a term used to refer to a shockingly tiny waist.
The term "ant waist" has been associated with a number of K-Pop idols, such as BLACKPINK's Jennie and Lisa. Their work entails a lot of dancing, so that's one form of exercise for them. Jennie was said to be a fan of Flying Yoga (or aerial yoga), an anti-gravity fitness that combines traditional yoga poses, Pilates, and dance which utilizes a hammock; it's believed to improve strength and increase flexibility. For Lisa, her go-to workout is Pilates which helps improve her flexibility and strengthen her core. Their group reportedly also has a diet plan that's all about controlling portions and monitoring the calories.
Scroll through the gallery below to see our list of Korean actresses who are now part of our growing list of fitspirations: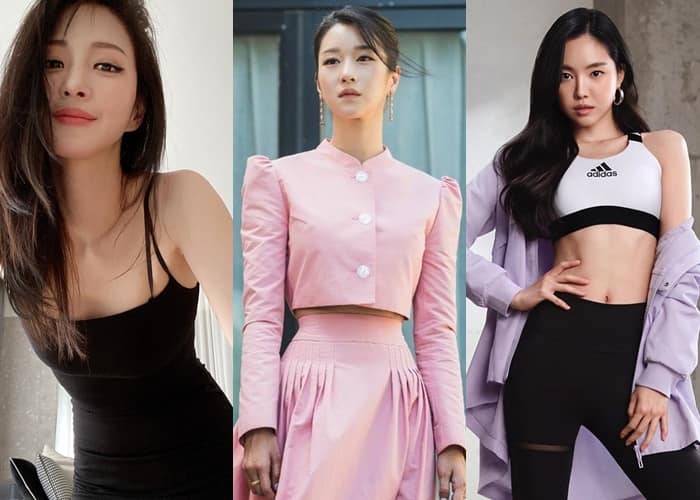 Hallyu Actresses with "Ant Waists"
SWIPE LEFT OR RIGHT
TO NAVIGATE BETWEEN PAGES
Seo Ye-Ji
Photo Credit: Netflix
Seo Ye Ji
Photo Credit: Netflix
Seo Ye Ji
Photo Credit: Netflix
Son Na-Eun
Photo Credit: @marcellasne_
Son Na-Eun
Photo Credit: @marcellasne_
Son Na-Eun
Photo Credit: @marcellasne_
Han Ye-Seul
Photo Credit: @han_ye_seul
Han Ye-Seul
Photo Credit: @han_ye_seul
Kwon Mina
Photo Credit: @kvwowv
Kwon Mina
Photo Credit: @kvwowv
Lee Da-Hee
Photo Credit: @daheee315
Lee Da-Hee
Photo Credit: @daheee315
Lee Da-Hee
Photo Credit: @daheee315