Outdoor Fitness Activities to Try Now
Enjoy the fresh air while staying fit and active!
Staying active and fit is always a good idea—especially in a pandemic.
Many of us are unconsciously cutting down on our regular physical activities because of the stay-at-home setup. Our regular commute and walking around have been reduced, which means we should be more conscious about adding more physical activities to our everyday routine.
In fact, the Centers for Disease Control and Prevention (CDC) recommends at least 150 minutes of aerobic activity and muscle strengthening each week to keep our bodies in tip-top shape. While 150 minutes sounds daunting, it's easy to break this up into chunks throughout the week so you basically just need to move at least 22 minutes a day.
After more than a year in lockdown, at-home yoga, Pilates, and video exercises may sound tedious and boring for some. But don't let that stop you from staying fit! With restrictions loosening, places opening up, and more people getting vaccinated, it's certainly safer now to try outdoor activities to keep your body healthy and active.
Here are some outdoor fitness activities you can try now, what are the requirements, and where you can go for them: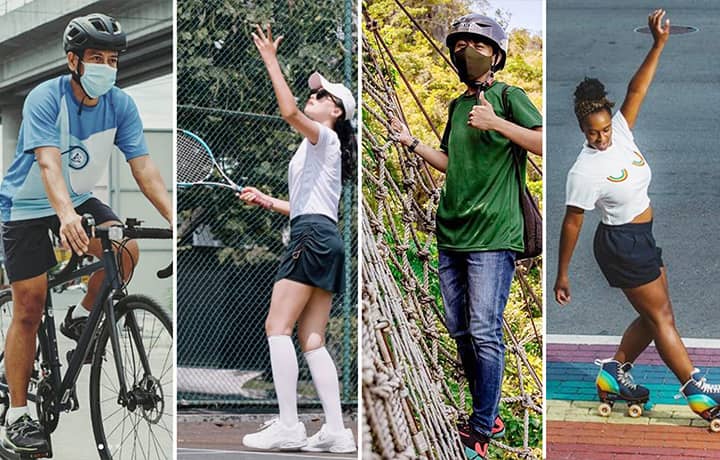 Outdoor Fitness
Outdoor Fitness