Find Out Shakira's Secret To Her Strong And Sculpted Body At 43
What does she do? What does she eat? Take this quarantine time to follow her workout and diet!
We've come to know and love Shakira for her dance-inducing pop hits like 'Hips Don't Lie' and 'Waka Waka', to date still some of the most dance-y tunes on the radio. In the recent years, however, Shakira has been working hard to balance her family life and career. Being a mom of two and wife to Gerard Piqué, she has to pace her projects and commitments to make time for her family.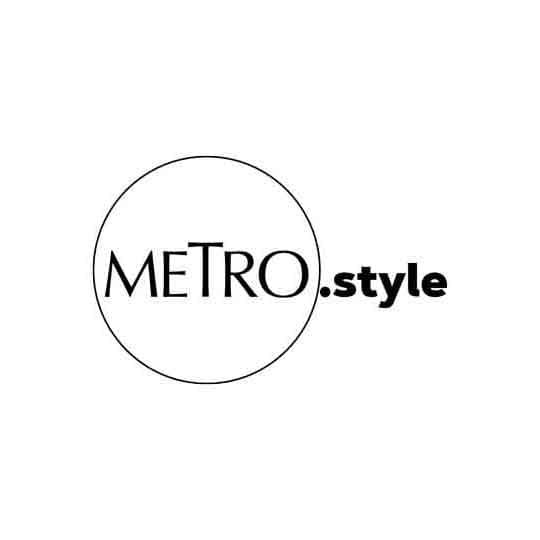 Shakira and Gerard with their kids Sasha and Milan | @shakira
But last month, she made her comeback with a huge bang as she performed for the Super Bowl LIV halftime show with fellow Latina Jennifer Lopez. It was a phenomenal show, brilliantly showcasing the two moms' to-die-for bodies and moves.
At 43, with two young kids, one can't help but think, how does Shakira do it?
We scoured the world wide web for her interviews, her trainer's advice, and her Instagram page to get a low-down on what Shakira is doing to keep her body strong and beautiful at her age. And with the lockdown ongoing, maybe we can finally find some time to follow these tips on her diet and workout regimen!
Shakira works out a lot—and has a varied routine
On a normal week, Shakira would work out five to six time a week, mixing up different kinds of routines and exercises. Shakira's personal trainer, Anna Kaiser, who is the owner of AKT InMotion Studio in New York City, tells Shape that "Being consistent with exercise is the biggest hurdle to overcome for every woman. Shakira also works so hard. She gives 150 percent with everything she does."
She says Shakira likes to mix things up so she's doing a lot of different things. One day she might be playing sports like swimming, tennis, or paddle boarding; another day she might be at the studio for ballet combo and barre exercises, and then some days she would also be doing pilates, kick-boxing, hip-hop, or sports training.
This was especially important leading to her big Superbowl halftime show. Talking to Harper's Bazaar, Kaiser says that dance-based fitness makes up an important component of Shakira's exercise routine. An example of her varied routine in a day would be composed of weight-based strength workouts ranging from 45 to 60 minutes, HIIT (High Intensity Interval Training) circuits, and swimming.
A varied workout is something that people who get bored in the gym would appreciate. This way, Shakira is not only enjoying her workouts, but she is also targeting different muscle groups, and strengths and weaknesses of her body.
It's all about building up her endurance
Since Shakira is always dancing and singing on-stage, building endurance is a big part of her workout. According to Kaiser, one 90-minute session, for example, will be a mix of cardio dance intervals with strength training and muscular endurance burnout, often with dumbbells. Think of doing high reps to make you feel that fire in your muscles.
Kaiser also tells E! News that Shakira builds her workout around her heart rate monitor. "A heart rate monitor is very important because every day is different. Sometimes you may have a ton of energy and other days you may not, but you can hold yourself accountable for knowing how hard you're working by having a very specific goal to work toward."
Toning her body is also important
Rock-solid abs and toned arms and legs—these are the foundations of a beautiful body. This is why Shakira loves doing core exercises and weighted side bends that target the obliques.
When it comes to sculpting the arms and legs, Kaiser says some of Shakira's favorite exercises are sliding tricep push-ups, pullovers, lunge cross kick, and lunge kickback.
Balance a good workout with a good diet
Nutrition is one half of the equation so Shakira sticks to a very strict diet to keep her body in tip-top shape. To keep her energy up all day without overeating, Shakira eats five to six times a day. These meals range from 200 to 300 calories each, and are packed with vegetables, fruits, proteins, and superfoods. The important thing for Shakira is eating healthy and eating clean. Kaiser notes, "When you get very few breaks during the day and you don't get a full night's sleep, you need those small meals to keep your energy up."
For example, one meal would be a piece of poached chicken with green salad, carrots, tomatoes, cucumber, and celery. Another meal would be a cup of quinoa cooked with minced vegetables. For snacks, Shakira loves oranges with almonds. Instead of a coffee break, Shakira might also eat vegetable puréed soup to keep her tummy warm. Protein shakes are also a must, as is lots of water.
Committing to her goal
Shakira had a baby in 2013, and after her pregnancy, she did have to work extra hard to get where she is today. According to Kaiser, the key was to work slowly and intelligently, and committing to the whole thing—from the workout to the diet. "Shakira is committed to fitness and wellness and not just to be in shape for a specific event, but so that she can continue to perform injury-free into her 40s."
So whether she's hanging home with her kids, or flying somewhere for a show, Shakira lives a life of fitness that's all about commitment and consistency—no matter her age.
Scroll through the gallery for more Shakira fitspiration: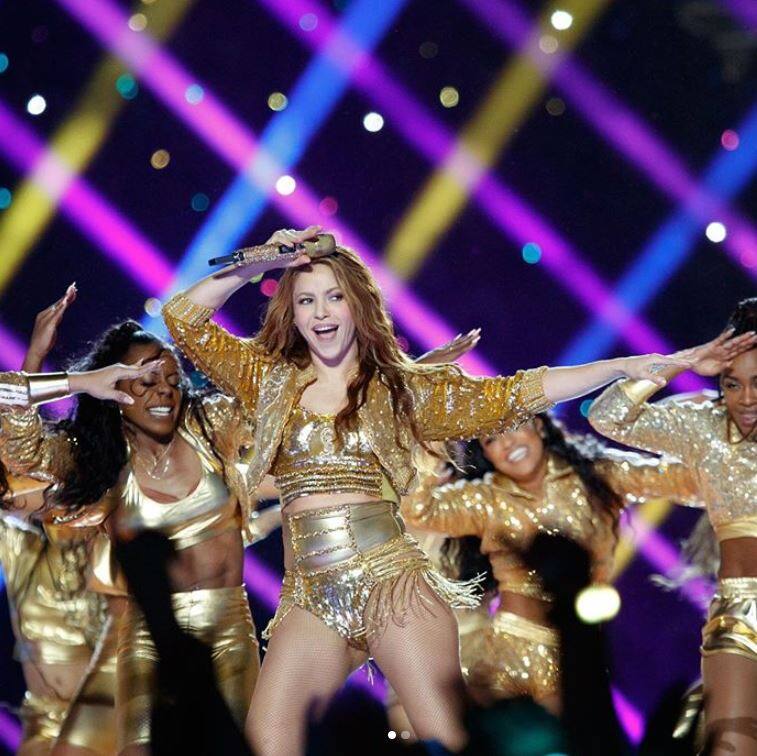 Shakira #fitspiration
SWIPE LEFT OR RIGHT
TO NAVIGATE BETWEEN PAGES