Check Out K-Drama Heartthrob Song Kang's Fitness Secrets
The 'Navillera' star works hard in and out of the gym!
He may be fairly new to the K-Drama scene, but Song Kang has been crushing it since he beat out 900 other hopefuls at the audition for Love Alarm in 2019. Propelled to stardom for his role as high school recluse Cha Hyun-soo in Sweet Home, he made waves as a ballet dancer in Navillera, and will appear opposite Han So-hee in Nevertheless—which will be dropping on Netflix in just a few days! Song Kang was nominated for Best New Actor in Television at the recently concluded 57th Baeksang Arts Awards too!
Truly a hard worker, Song Kang takes this admirable ethic to the gym, too. He may not post workout content often—you can catch glimpses on his Instagram Stories from time to time—but he's a major fitness buff. He begins each day with yoga and hits the gym to lift or run to up his mood. In fact, he was so muscular right before Sweet Home that he had to go on a serious shred to fit his character better!
He took this lean physique all the way to Navillera, for which he took six months' worth of ballet lessons to prepare for his role. Given that it was his first-ever dance role, it was a grueling task. Song Kang, as always, was up for the challenge. "As I was studying ballet, I realized that it was really fun since it was my first time learning to dance and I liked the fact that my body was changing," he shared in a virtual press conference for the show.
It's also worth noting that a passion for fitness runs in the Song family. Song Kang's grandfather was a wrestler in his prime, and his father is a former gymnast. Pretty darn cool, right? And because he's still due to enlist for military service—we're honestly not ready for his inevitable hiatus! We can expect to see him reap the benefits of a different type of training later on. Swipe through the gallery below to check out the results of this hottie's hard work: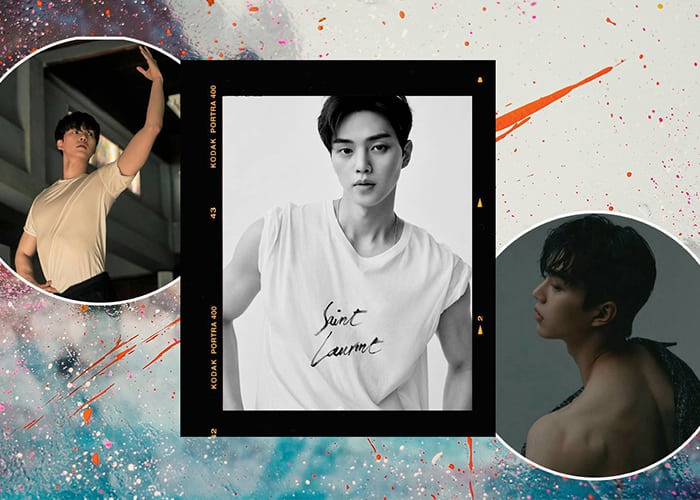 #Fitspiration: Song Kang
#Fitspiration: Song Kang