15 Thai Drama Actors That Are Major Fitspirations
These hunks prove that putting effort into working out reaps major results!
Talent, wits, looks, body—what's not to fall for? Our immersion in all things Thai have proven that guys from the Land of Smiles are truly swoon-worthy. Apart from charisma and looks that make heads turn, the way Thai actors take care of their bodies are also impressive. Through the years, they have put in the effort to look their very best, and through hard work and perseverance have achieved their body goals.
Remember, for instance, when Metro.Style cover boy Mario Maurer starred as Chon in Crazy Little Thing Called Love more than a decade ago? The boyish heartthrob isn't your lanky high schooler anymore—just watch his recent shows and check out his Instagram account to see his undeniable glow up!
The same goes for many other Thai actors, all who have found a passion for sports and working out. These fitspirations have discovered a ton of routines that have changed them physically, as well as reaped the benefits mentally and emotionally. From traditional Muay Thai (which Filipinos also love) to trendy skateboarding, at-home workouts to gym sessions, find motivation to pick out an exercise that your favorite Thai actor loves doing. We gathered 15 of these handsome, hot celebrities, and stalked the activities that keep them active. Check them out in the gallery below: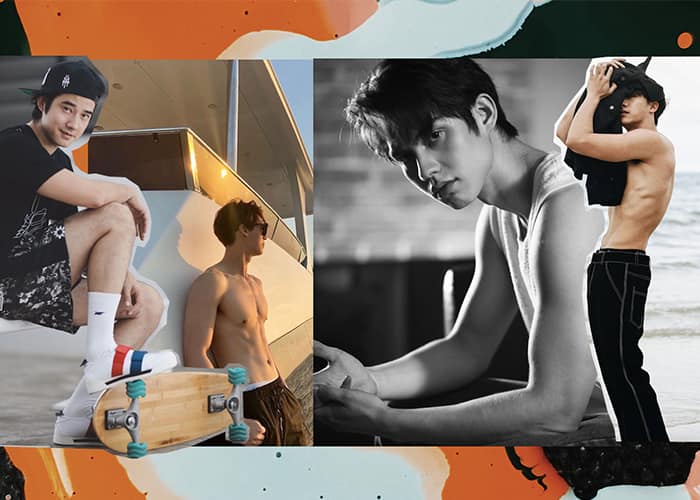 Fit Thai Actors' Secrets
Fit Thai Actors' Secrets
Lead photos via @mario_mm83, @bbrightvc, @winmetawin, @tul_pakorn