Handy COVID How-Tos: How To Properly Care For Someone With Mild COVID Symptoms
Keep these four essential tips in mind!
Surprise! It may already be January 2022, but it is an understatement to say that the world is still battling the COVID-19 pandemic. While many communities around the world are taking baby steps to return to normal functioning, this is still no reason for us to let our guard down. Even with improved COVID testing, rising inoculation (+booster) rates, and societies moving closer to achieving herd immunity, infection is still possible! All the things we were taught to be mindful of—being asymptomatic and passing on the illness to someone else, not taking isolation seriously, the need to wear masks despite being vaccinated—all of that still applies to continue protecting ourselves and everyone we love from getting sick.
It's a word of caution Makati Medical Center wishes to send out as the country continues to be in a more loose community quarantine status, and all Filipinos hope to maintain the delicate balance between economic recovery and medical priorities.
But as we all know and as what headlines tell us, even though we may continue to play by the rules and stick to COVID safety protocols, people may fall ill—including someone who lives under the same roof as you.
On the occasion that this does happen (fingers and toes crossed that it never does), Makati Medical Center offers a few handy tips to keep in mind while caring for a COVID-positive loved on who lives with you. (Note: The assumption here is that your COVID-positive family member is showing only mild symptoms and can safely recover at home. The moment the illness becomes even slightly unmanageable, it's time to find a hospital that can accommodate them).
Isolate, immediately
Isolation is key to keeping everyone healthy and able. After all, you can't take care of someone sick when you yourself are way, way under the weather!
Alternative A is the best one: Your family member in need needs their own bedroom and bathroom, and no one should go in and out of this space for the prescribed amount of time for self-isolation.
Alternative B should be followed when the first scenario isn't completely achievable: Sometimes, families will really need to move in and out of shared spaces (bathrooms, the kitchen, or dining areas), so what they can do in this case is wear masks at home and disinfect common areas immediately after your COVID-positive family member uses them.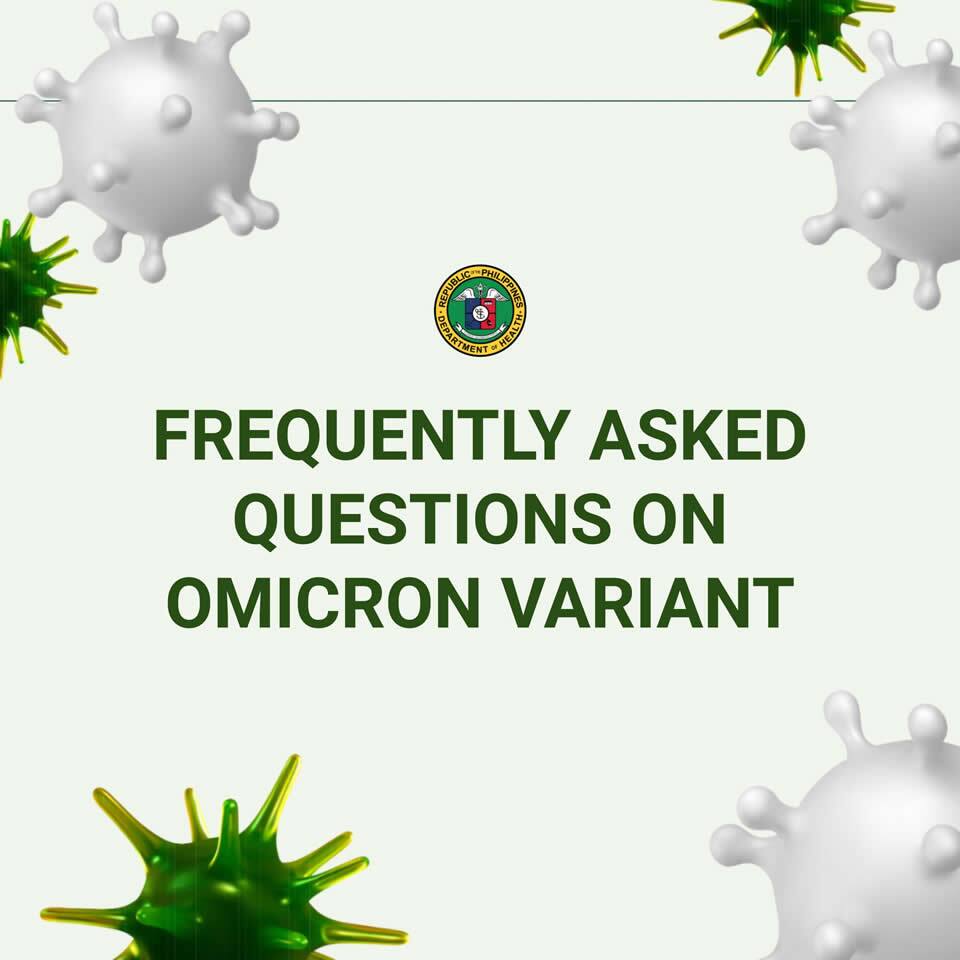 Omicron
Omicron
Do a supply run
And we don't just mean medical supplies, but you should definitely have enough essentials on hand including vitamins and fever first-aid items. (You could even throw in hydration salts and drinks for extra precaution).
They're going to need other essentials that limits sharing items at home that could spread illness. Ideally, they'll have their own plates, utensils, glass, and dish sponge. In fact, it's even recommended that their laundry be separated, too.
Note: We recommend that you do a tele-consultation session with your doctor, to get prescribed medicines needed for your isolation period.
FYI the right people
Taking care of a COVID-positive person at home doesn't necessarily mean you keep their illness a secret. This is true even though you have enough space to move around at home safely (as opposed to say living in an apartment or condo complex where you'll be sharing the elevator and stairwell with your neighbors).
The main point of informing the right people about having a COVID patient at home isn't to raise the panic alarm in your neighborhood, but so that authorities can be your allies in recovery and be on the lookout for your loved one's safety, just like you. In case their condition takes a turn for the worse at any point and you'll need any kind of assistance, you'll need your barangay staff, building management, or community health center ready for anything. When they know someone close by has COVID, they'll be able to lend resources to you and your family when you call on them.
Design a recovery-conducive atmosphere
Comfort and a supportive home environment are just as important to a COVID patient's recovery. Medicine helps, but so can surroundings, tangible and intangible.
Be available for your loved one, and assure them they'll be cared for until they're A-okay.
As for the physical environment they'll be isolating in as they recover, it needs to things in abundance: ventilation and sunlight, especially early morning sunlight (sunlight-stimulated Vitamin D is essential in COVID protection and recovery!). Allot a room at home for them that allows natural light in and can comfortably house a fan or two. (Remember that fans provide better ventilation than air conditioning, especially when paired with an open window).
And with that, we hope everyone stays safe!
Lead photos by Kristine Wook on Unsplash
This article was updated on January 2022 to reflect the Department of Health's guidelines on Covid-19.