Eye Care Essentials You Need To Start Doing Now
Don't take your eyes for granted. Here are easy ways to give your peepers the TLC it deserves
Your eyes are the windows to your soul… But what does it say when you suffer from red, itchy, tired eyes?
We place such a premium on our health nowadays, with a balanced diet and exercise becoming a part of our daily lives. We take extra care with our skincare routine as well, with some of us even taking time to follow a tedious 10-step process just to achieve flawless skin. So why should we take our eyes for granted?
Our eyes are more than just the windows to our soul. They are one of our body's most important parts, as they help us navigate the world and complete tasks the moment we open our eyes upon waking up. It's just as important then that we put a premium on our eye health, and give our eyes the TLC they so deserve.
Here are seven ways to ensure we give our eyes the love and care to keep them healthy.
Keep your hands clean, and avoid rubbing your eyes.
This may be the simplest way to prevent any eye infection. Wash your hands often to keep them clean, and should you feel something get into your eyes, do your best to resist the urge to rub or scratch them. If dust or some particles get into your eyes, flush them out with clean water instead.
Use the right eye makeup products.
If you're the type who likes to play around with makeup, make sure your eye makeup is not past its expiration. Check the packaging of your makeup for its shelf life, and toss them out if they're past it; expired eye makeup is a breeding ground for bacteria. Take extra care in removing eye makeup, too. Choose the right eye makeup remover—one that doesn't sting and need a lot of tugging and rubbing to take effect—and works well even with heavy, waterproof eye makeup.
Our recommendation:
Garnier Micellar Cleansing Water
Soothe tired eyes.
Long hours in front of your computer and smartphones, lack of sleep, and exposure to pollutants can cause eye strain and Computer Vision Syndrome (CVS). And while it's almost impossible to avoid using a computer or your phone on a daily basis, it pays to limit your screen time, too, for your eyes' sake. Studies have shown that staring at a computer for long periods causes one to blink less frequently, which leaves your eyes dry and may contribute to poor eyesight in the long run. If you use the computer frequently, take a break every 20 minutes to rest your eyes. Use eye drops to help lubricate your eyes and prevent them from drying out.
Our recommendation:
Rohto Z! Pro Eye Drops
Protect your eyes from the sun.
The American Optometric Association (AOA) warns about the effects of exposure to the sun's harmful UV rays. Beth Kneib, O.D., director of the AOA's Clinical Resources Group, said, ""The harmful effects of long-term exposure to UV are a real concern because it can cause damage to the eye, possibly resulting in cataracts, age-related macular degeneration, or an abnormal growth called Pterygium." She adds, however, that even short-term exposure such as a day at the beach, is just as bad. Thus, wearing a pair of sunglasses becomes more than just a style statement, but a necessity. Chooses a pair of sunglasses that has UV-protection, with frames that fits close to your eyes and covers your eyes well.
Our recommendations: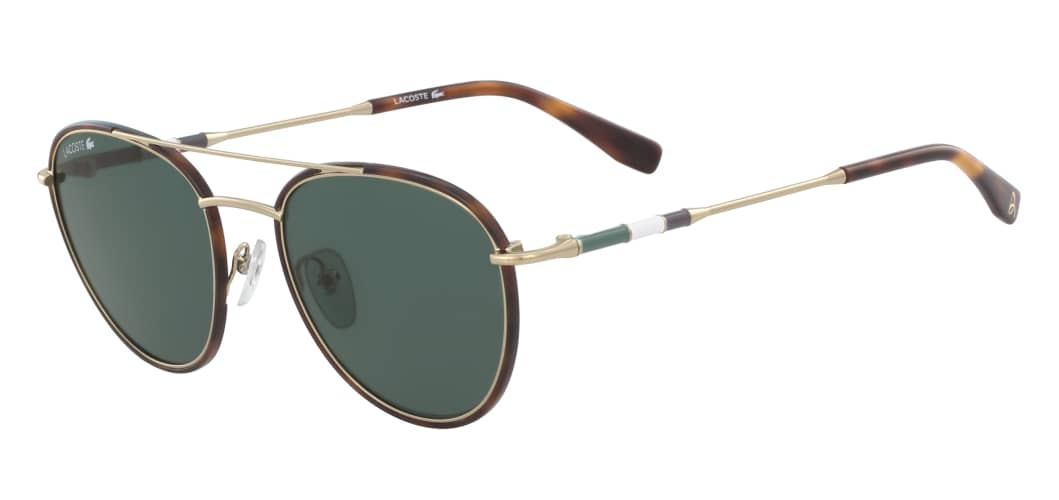 Use sunscreen and moisturize your eye area.
Don't neglect your eye area in your skincare routine. Your eyes need just as much TLC as any part of your face. Pick an eye cream that you can also wear during the daytime, one that has sunscreen protection, antioxidants, and peptides that keep the skin around your eyes moisturized, too. This will also help keep fine wrinkles at bay—a double win!
Our recommendations:
SkinCeuticals A.G.E. Eye Complex
Have your eyes checked regularly.
Whether or not you wear eyeglasses or contact lenses, an eye exam is just as important as any other medical check up. If you have not experienced any eye problems, try to have your eyesight checked every two years. But if poor eyesight runs in your family, make sure you include an eye exam in your annual medical check up. Nevertheless, visit your eye doctor regularly, as eye problems may develop as you get older, and your eye doctor may be able to detect other health issues through a comprehensive eye exam. Should you find out you need to wear glasses, pick a frame that suits your frame, personality, and lifestyle.
Our recommendations:
Get enough sleep, and eat a diet rich in vitamin A.
No matter how much eye cream or eye drops you use, nothing beats getting enough sleep and eating foods rich in vitamin A. If sleep doesn't come easy for you, try taking a melatonin supplement, drinking chamomile tea before bed, or diffusing lavender oil before bedtime. Put on a cooling gel eye mask to relax your tired eyes, and find yourself in dreamland.
Our recommendations:
Dreamessentials Cooling Eye Mask
All eyewear available at Ideal Vision branches nationwide.
Lead photo by Hush Naidoo on Unsplash.