These Are The Health Gadgets You Should Be Investing In Now
As we spend more time at home, it may be a good idea to invest in our own health gadgets, to help us live a healthier, stress-free life
It's nothing surprising anymore—us staying at home, working from home, and basically not leaving the house these days. The pandemic is still at an all-time high, especially here in our country, so following the guidelines to stay at home and practice safety is of utmost importance. Almost six months into this crisis, we've found ourselves getting creative about a lot of things we used to do outdoors—including working out, eating out, cutting our hair, getting massages, and more. But when it comes to our medical needs, the reality is, a lot of us still need to head out for clinic or hospital visits.
What do we do for times when we need to have our health and wellness needs addressed but find it too risky to head outside? Our healthcare system is also overwhelmed by the sheer number of patients right now, so it might also be a good idea to stay home if the case isn't an emergency. One way to handle the situation? Invest in health and wellness gadgets you can keep at home!
Since we're all on the home improvement front anyway, why not add health gadgets to your shopping list? Apart from the dried flowers, minimalist decorative pieces, and new baking mixer you just bought, these picks are great investments for the home, so you can monitor your family's health, and improve your overall wellbeing at the same time!
Scroll through the gallery for the top health and wellness gadgets you should be investing in now: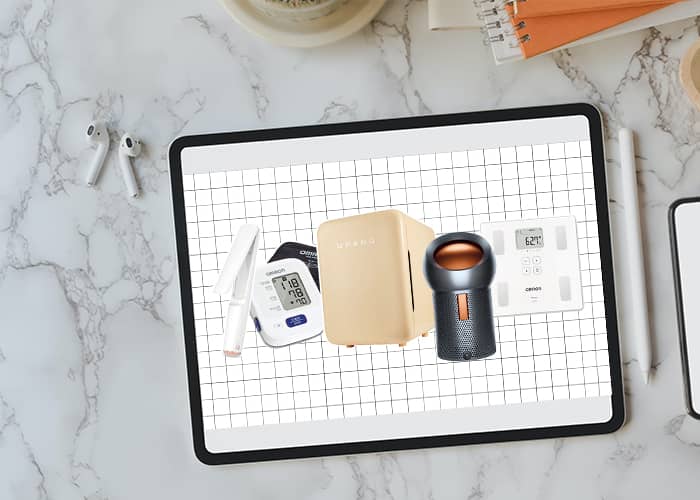 Home Health Gadgets
Home Health Gadgets
Thinking of shopping for any of these picks? Click through the shopping carousel below. Have questions? As always, consult your family doctor for expert advice on what to purchase depending on your family's needs.