How To Indulge Mindfully This Holiday Season
8 completely doable tips to avoid overeating and regretting the holiday bulge and binge
Christmas time is a time of bounty and generosity. It is a time when everyone is sending food and gifts to everyone; when Christmas parties are abundant with food and alcohol; when you're tempted to indulge on all the not-so-healthy food on the dinner table just because you can.
But in reality, all of these practices almost always lead to regret. How many times did we feel bloated and bad after overstuffing ourselves? How many times did we say "I need to lose all the weight I gained over the holidays" come January? How many times do we end up viewing eating as something that triggers guilt instead of happiness?
While it's okay to treat yourself and your family during Christmas, let's not forget that the older we get, the bigger the repercussions are of our actions. That one extra plateful of fatty liempo can cause you your next heart attack, or that continuous binge of alcohol through the countless Christmas parties you attended might lead to a new liver problem. It's okay to give in to that sinful plate or glass; but too much is never good.
So, instead of consuming too much and wallowing in regret at the end, the key here is moderation, which then lets you enjoy more of the things you want to enjoy. Heather Krick, a registered dietitian and an assistant professor of nutrition at La Salle University, says:
"When we allow ourselves permission to feel good about enjoying foods we love, we can avoid the guilt and shame of overeating. The goal is to enjoy the event as much as possible and limiting negative thoughts about food and eating habits is a great way to reduce the typical holiday stress.
As we approach the holiday rush of parties and get-togethers, let us remind ourselves of these handy tips that will stop us from over-indulging and over-stressing about how much we eat.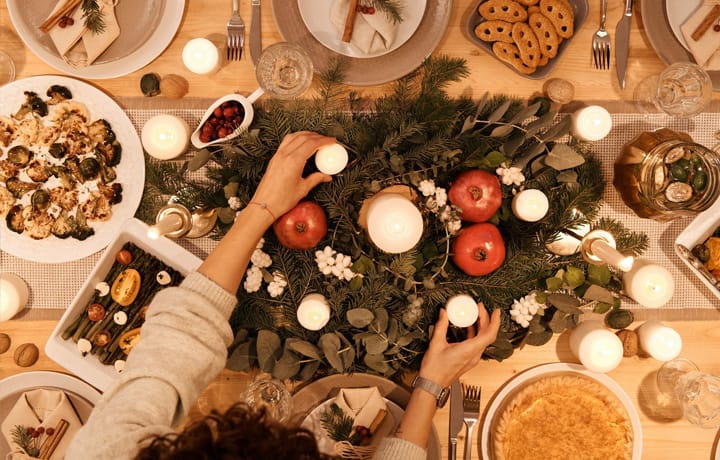 Photo Gallery
Photo Gallery