Catch The REVIV Wellness Mobile To Help You Banish Stress And Improve Your Health
Much-needed IV Drip therapies and booster shots are what's in store—the perfect treatments to get at the comforts of your own home!
I don't know about you, but working from home seems busier than actually heading to an actual office. A lot of us have shifted to this set-up in large part due to the pandemic this year, and most of us will continue to do so. While being home has its perks, oftentimes it can prove to be hectic as well—having to be 'at work' majority of the day in front of the laptop doing virtual calls, paperwork, and the like, while at the same time managing a household, making an effort to insert some leisure time and workouts, and spending quality time with loved ones. Phew! It takes hard work and effort to be present, and to give it all our 100%!
This hectic lifestyle takes a toll on our physical bodies, most especially if you're the type who doesn't really get to observe proper sleeping patterns and a healthful diet. And with the holidays coming up, even if our social calendars aren't exactly filled with physical get-togethers, preparing for Christmas and New Year's, coordinating gift deliveries, and preparing dinners and lunches at home still requires Herculean effort for most of us. Now what can a person to do to keep up?

While observing proper health habits is key, such as getting in your rightful servings of fruits and veggies, drinking enough water, exercising, avoiding stress, and sleeping well, our friends at REVIV believes that we can go the extra mile by supplementing our lives with powerful health practices like IV drips and booster shots! What are they exactly? Read on...
IV Drip & Booster Shots
According to Lindsay Slowiczek, PharmD via Healthline, "When a person receives an IV vitamin treatment, they're receiving a liquid mixture of vitamins and minerals through a small tube inserted into a vein. This allows the nutrients to be absorbed quickly and directly into the bloodstream, a method that produces higher levels of the vitamins and minerals in your body than if you got them from food or supplements." So if you're a fan of vitamins and supplements taken orally, this comes as good news, because IV Drips get absorbed more quickly than if you were taking it through the mouth.
Booster shots, on the other hand, according to REVIV, are intramuscular vitamin injections that take only a second to administer, have an absorption rate of 100%, and offer lasting effects. These are much-needed during times when the busyness of life starts to bring us down, hence, we get a boost! Whether your need is immunity, addressing vitamin deficiency, gaining energy, weight loss, beauty, or anti-aging, there's a booster shot and IV Drip for you!
The Wellness Mobile
REVIV recognizes the need to head over to where you are—and that means to our homes. During a pandemic, keeping our movements outside the house to a minimum is of importance, so having treatments done at home is a viable option, especially if it comes in a safe and comfortable way such as this. Get your immunity boosting done at the comforts of your home, with REVIV's current reach of prime locations in Metro Manila.
Their Wellness Mobile prides itself in upholding only the best, safest standards for their employees and their clients, and as with my personal experience with REVIV, I can confidently say I was treated with the best care. They keep in mind strict standards for sanitizing and medical guidance, as healthy safety is crucial especially during times like these.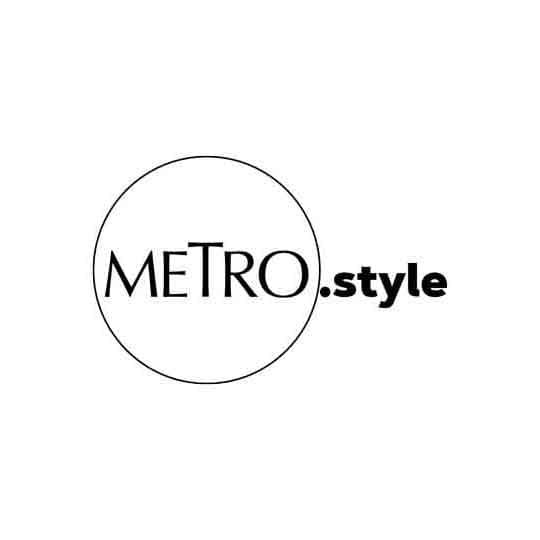 The inside of the Wellness Mobile is regularly sanitized and made to help clients feel comfortable and most of all, safe.
Editor's Note: "Prior to my schedule, a doctor got in touch with me to provide guide questions and a consultation pertaining to what I currently needed to receive. She had asked about my sleep habits, diet, stress levels, and more, and also asked what I wanted to achieve after having done the treatment. She was careful enough to explain the medical implications of getting what I had requested, and in detail she laid out what to expect, and what to keep in mind to get the most out of the IV drip and booster shots. I truly appreciate the professional touch, as it is difficult to just entrust your health safety to random strangers. REVIV makes sure their clients are taken cared of before, during, and after treatments, which is a plus in my book!" —Kate Paras-Santiago, Beauty & Wellness Editor
The Offerings: IV Drips
Check out REVIV's selection of IV Drips and Booster shots below, to help you get an idea of what you can avail for yourself or your loved ones:
Hydromax® Hydration IV Treatment — Packed with antioxidants that replenishes electrolytes, Hydromax® combats dehydration and sunburns and helps improve athletic performance.
Ultraviv® Recovery IV Treatment — A hangover cure which is also perfect for colds, flu-like illness and allergies, Ultraviv® is fortified with nutrients to boost energy, ease body pain, and relieve nausea.
Megaboost® Wellness IV Treatment — Filled with natural vitamins, B12 antioxidants, nutrients, minerals and electrolytes, Megaboost® recharges the system for maximum energy and productivity.
Vitaglow® Beauty IV Treatment — An anti-aging IV, Vitaglow® is loaded with glutathione and vitamin C. It is ideal for detoxification against free radicals and impurities. It also rejuvenates the skin and body.
Royal Flush® Deluxe IV Treatment — A formulation for maximum cleansing and wellness, Royal Flush® is saturated with glutathione, B12, Vitamin C, nutrients to help you look and feel great.
Booster Shots
Vitamin B12 Pure Energy Booster Shot — An essential vitamin that plays a key role in normal body functions. It promotes natural lasting energy and aids with sleep, mood, and appetite.
Slimboost Metabolic Weight Loss Booster Shot — A unique blend of vitamins, amino acids, and metabolic fat burners. It augments energy, boosts fitness, and promotes natural weight loss.
Glutathione Wellness Booster Shot — A master antioxidant that helps detoxify the body and promotes healing. It enhances vibrancy and healthy skin appearance.
CoQ10+ Power Fitness Boost Shot — A proprietary mixture of vitamins and Coenzyme Q10 (CoQ10) to improve cardiovascular health.
Editor's Note: "I felt safe. Aside from the forms and COVID-19 screening all patients are required to go through, I must say that the actual experience felt very thorough, with attention to the little things like disinfecting my phone (the only thing I brought with me) and making me wear medical booties before stepping foot inside. The medical staff in the mobile clinic were helpful and thorough, and very welcoming and friendly! They wore full PPE (face shield, surgical mask, hazmat, medical booties, etc.) throughout the entire drip. There were also disinfecting UV lamps in the van." —Justin Convento, Culture Editor
Every session in the REVIV Wellness Mobile proves to be a fulfilling one. Apart from the treatment you receive, clients are also treated to complimentary Wifi, Netflix (they have a tablet with updated shows and movies), solo-packed snacks for anyone who wants to munch on goodies while getting their drip done, and bottled water. It's like stepping out for some much-needed me time in a beauty or health clinic, only you're just outside your own door.
Editor's Note: "I feel like these days, a bit of me-time and self-care time are so important, especially for stressed-out parents who work from home, or even senior citizens, or health-conscious individuals looking for a boost amidst these scary times. And oftentimes, we also have to admit that we need help from professionals to help us get our wellbeing goals in-check. REVIV does just that. You get what you pay for, and more. Rewarding yourself after a difficult year, or doing such treatments for health maintenance are great ideas for anyone looking to upgrade his or her self-care game. Why not give the gift of REVIV this Christmas?" —Kate Paras-Santiago, Beauty & Wellness Editor
Swipe through the gallery below for the REVIV Gift Guide, and find out what suits your needs best: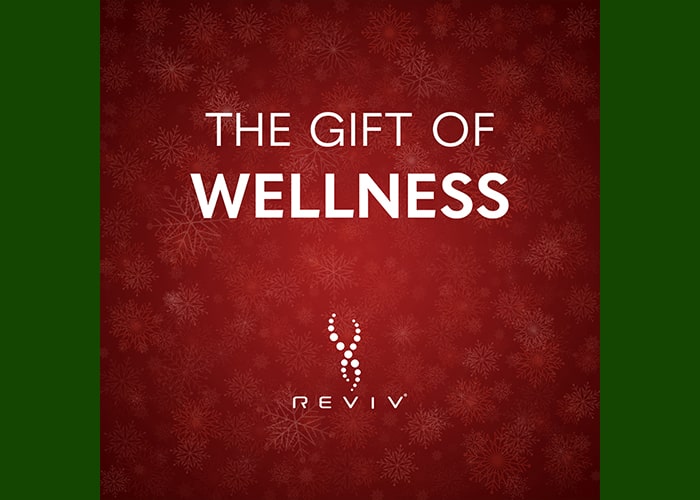 Gift Guide
Gift Guide
Editor's Note: "I felt a real improvement and difference post-drip. This is no joke! I have had drips before, mostly for beauty concerns or immunity boosting, but none compare to the Ultraviv IV drip and CoQ10+ booster shot that I was prescribed to address my sluggishness and hyperacidity. Days after my drip, I feel more rested after a full night's sleep, I feel more efficient and more alert, and I feel my energy levels (and general crankiness) were addressed." —Justin Convento, Culture Editor

To avail of REVIV's offerings, log on to their website, and follow them on Instagram for updates. Watch out for the grand opening of their BGC branch coming December 15!