Self-Care And Skincare Tips For Busy Moms From Amanda Griffin-Jacob
Are you a busy working or full-time mother? Amanda Griffin-Jacobs shares some tips on how you can still practice self-care and self-love while giving enough time for your family.
Being a mom is life-changing. It's no easy feat having to juggle your family responsibilities with your career and your life. But being a busy mom—whether you're a working mom or a full-time, at-home mom—doesn't mean you can take yourself for granted. How can you share and give your full love to your family if you can't fill your own self with love?
Amanda Griffin-Jacobs sits down with Tricia Centenera for Talk With Tricia to talk about how she manages to put some self-care and skincare routine into her busy mom schedule.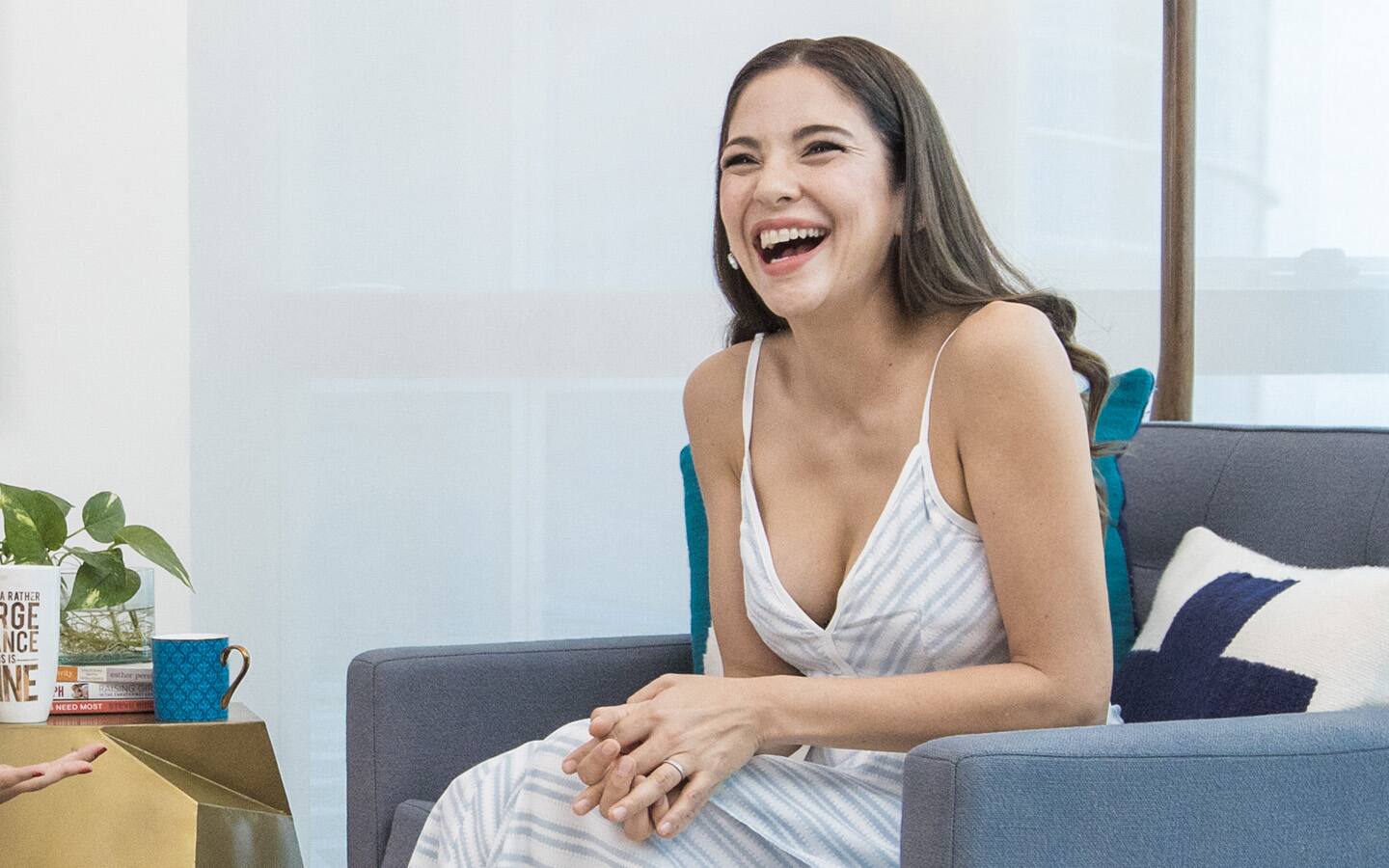 GO OUT AND GET PHYSICAL
Exercise is one of the best things you can practice to keep your body and health in shape. If you can leave the kids at home at least a couple of days in a week, Amanda says it's nice to have this time for yourself. "I don't have a lot of privacy this is why my self-care comes mainly in the form of exercise. I'm in a setting where no one wants anything from me so I can focus on myself."
Go to the gym, enroll in a yoga class, take up spinning, or learn self-defense. These are very handy in terms of keeping your body happy and getting some productive time off from the kids.
If you're the type of person who doesn't have much time to leave their kids, you can even get them to join you as you exercise at home. Buy an exercise DVD or play something on Youtube and you can do yoga or some light exercises with your kids.
Amanda shares that losing weight and getting back into shape was one of her top priorities after getting pregnant, and committing to that helped give her a better and healthier outlook as a mom.
EAT WELL
Think of food not just as something that you enjoy, but as something that fuels your body. And when you fuel your body with good fuel, you'll have more energy to accomplish your daily tasks and challenges as a mom. In fact, eating healthy will also encourage your kids to eat healthy. Training them with this kind of mindset at an early age will help them age into health-conscious individuals.
Amanda says that she also keeps in mind that when breastfeeding, you're essentially passing on to your baby the nutrients that you intake. So with her baby's health in mind, she makes sure she eats the right food with the right vitamins and minerals.
GET PRODUCTS THAT WORK
It's nice to experiment and try out all the new products in the market. But when you only have so much time to go out to shop or do your skincare routine in the morning and at night, you want to be buying the stuff that you know works.
Amanda says she makes sure every second count by sticking to products she knows works for her and her friends. Some of her go-to products are multi-use products like coconut oil and essential oils, which are great for the hair, face, and nails.
"It's all about aging gracefully," she says.
PRACTICE MICRO SELF-CARE
It's such a dream to be able to spend hours just soaking in the bath or curling up in the couch to read, but when you're a mom, it's just so hard to take those hours out in a day! Instead of gunning for those long walks or half-day spa sessions, try to squeeze in micro self-care techniques that would improve your mood throughout the day.
"Just do what I can when I can" is Amanda's mantra.
You can give yourself 30 minutes of reading time or journaling before your sleep, listen to your favorite music or podcast while you clean the house or cook, or read some children-friendly books aloud with your children.
SCHEDULE AND COMMIT
For working moms who find their calendars swamped, it's helpful to schedule even your self-care routines. Block the time off your calendar so you know that it's real, that you need to do it, and that you made time to do it.
Make time for a 30-minute run on the treadmill before your go to work, block a couple of minutes during lunchbreak for quiet time or meditation, or make your 30-minute coffee or tea break in the afternoon your special me-time where you put all notifications into silent mode and you just do something that you want to do like read, journal, or just enjoy your cup of caffeine.
SIMPLIFY YOUR BEAUTY ROUTINE
You don't have to eliminate your beauty routine just because you don't have as much time as you did now that you have kids! Instead, simplify it. If before, you can commit at least an hour before you go to work to blow dry or iron your hair, now, maybe you can find a shorter hairstyle that you can style in less time, or get a permanent hair treatment like rebond or relax. Instead of opting for full-hair color, you can also get a balayage that grows out nicely so you don't have to touch up your roots every month.
Be beautiful for yourself. When you know that you like yourself and you feel beautiful, you'll feel more energized to fulfill your duties as a mom.
BE WITH OTHER MOMS
Sometimes, the stress and the fatigue and the work can be too much. And being with other moms who understand what you're going through helps a lot in sharing the burden and lightening the load.
"I love being with other like-minded women, it just eases my mommy burnout," says Amanda. And it's very helpful because you can share tips when it comes to taking care of your kids, share your woes and rant, and maybe find solutions to your problems from the experiences of other moms. Surround yourself with people who will motivate you and bring positivity into your life.
Get more tips on how Amanda Griffin-Jacob practices self-care and self-love on Talk with Tricia with Tricia Centenera, premiering Saturday, December 7 at 8 p.m. here on Metro.Style's website, Facebook, YouTube, IGTV, and iWant.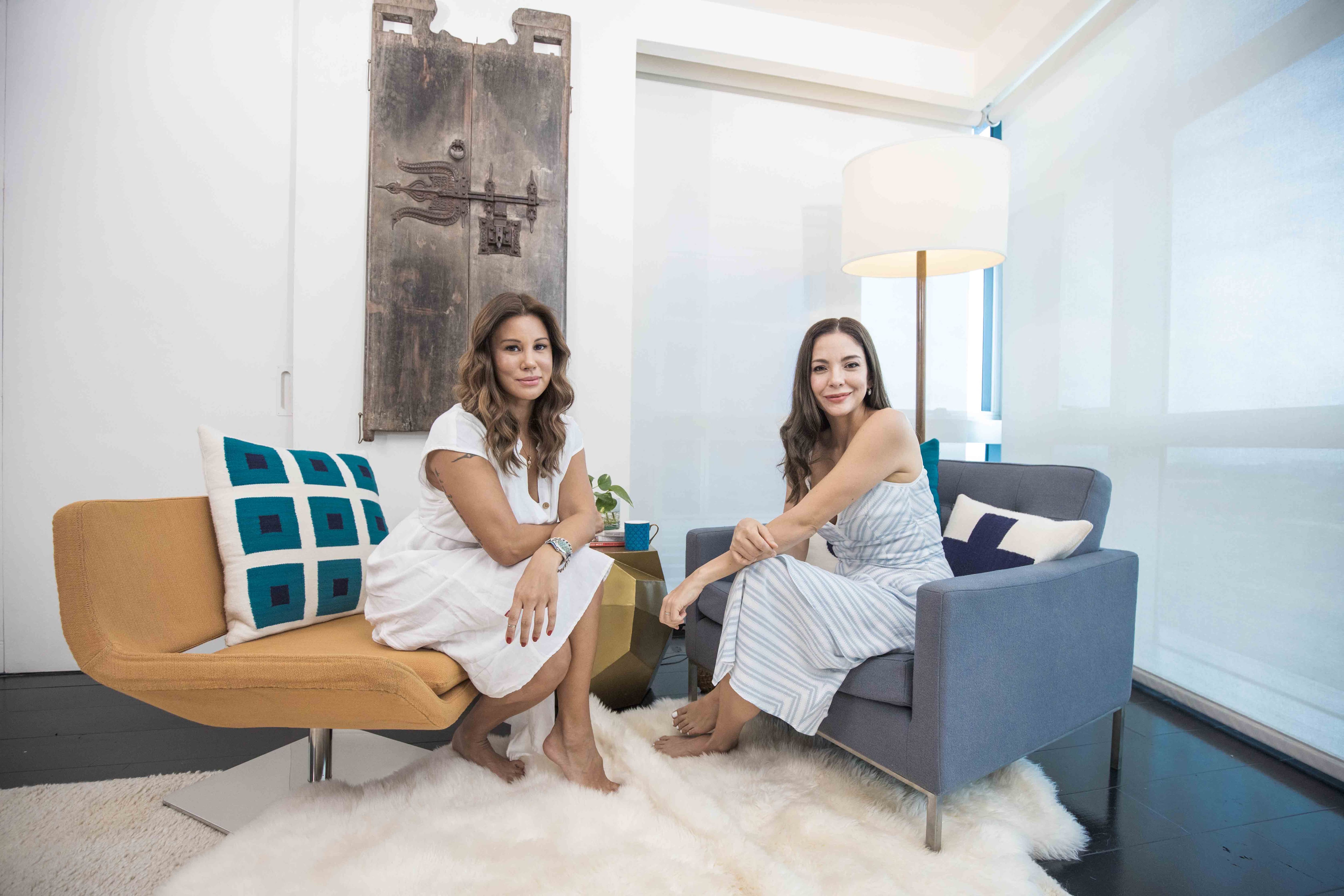 Photos from @amandagriffin_j