Supplements And Superfoods That Men Should Be Taking
Whether you're into lifting, building muscle, or staying healthy, these are the top supplements and superfoods to incorporate in your diet
Women have so many rules and regulations when it comes to what they eat. They're always looking for something organic, a low-fat version, a sugar-free variant, or something endorsed by their trusted influencer or celebrity. Men are more straightforward about their needs: they just want good stuff that deliver.
But what really is considered 'the good stuff' when it comes to their health?
Superfoods
Superfoods are whole foods, which means they aren't processed and are still in their original form—which again means that they're packed with all the good stuff that they came with. Usually plant-based, superfoods are so much more richer in antioxidants, vitamins, and minerals, than your usual food. They also have properties that come with so many health benefits such as reducing risks of cancer and heart attacks, improving brain function, and weight loss.
One may easily dismiss superfood as a fad or trend, but you can't deny the benefits that they give to the body. Essentially, these are the stuff you want to be putting in your food to get more nutritious bang for your buck. You can never go wrong with whole fruits, vegetables, nuts, and grains.
Supplements
On the other hand, dietary supplements are vitamins, minerals, herbs, botanicals, or amino acids concentrated into tablet, powder, or capsule form for easy ingestion.
It's easy to say that a healthy body can be achieved with a healthy diet. But the truth is, many of us just don't get enough vitamins and minerals from what we eat everyday. So thanks to supplements, you'd get the nutrients that your body needs without having to obsess too much over what you eat. Not enough calcium or vitamin D in your diet? Avoid bone loss with a supplement. Don't like eating fish? Look for fish oils that contain Omega-3 fatty acids.
So what should I eat?
Everybody needs a bit of this and a bit of that to achieve a healthy and strong body—but in the end, everyone has different needs and thresholds. If you're bulking up, then you may need more concentrated protein to help you achieve your goals. If you're always stressed with work, you may need something that can help lower your anxiety and boost your dopamine (pleasure-inducing brain chemical) levels. If you're getting older and approaching your golden years, you may be needing more help to strengthen your bones or keep your eyesight good.
Whatever you need, check out our top 10 supplements and superfoods that every man should be including in their diet.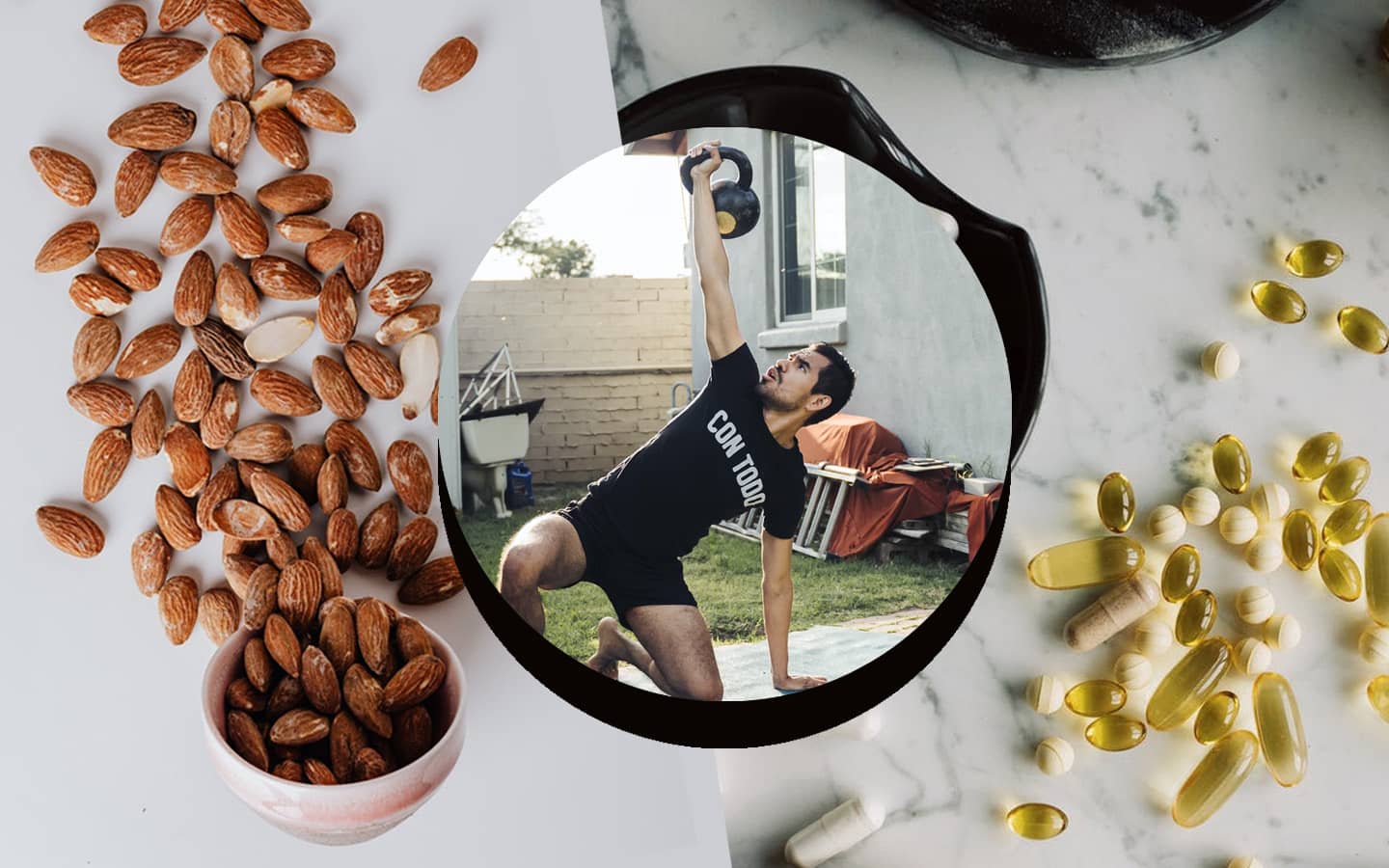 Superfoods & Supplements for Men
Superfoods & Supplements for Men