All The Wellness Updates You Need To Know Now
We round-up the latest in the wellness world locally
Check out our round-up of must-know health and wellness news in the metro!
Jung Ho-yeon for IAM Worldwide
Wellness brand IAM Worldwide is proud to welcome South Korean superstar Jung Ho-yeon of Squid Game fame. Being one of the most prominent faces in the international fashion scene today, Ho-yeon continues to cement her space in the limelight, providing inspiration for the generation today. "Ms. Jung Ho-Yeon is definitely the exceptional choice as the new face of the company and our products. She's now a powerhouse celebrity known globally and really connects well with the youth. She's a glamorous ace for IAM Worldwide", IAM Worldwide President/Founder Allen Marvin Yu Eder shares. IAM Worldwide specializes in wellness products like Amazing Pure Organic Barley, Amazing Immunergy, and Amazing Acai Berry Extract with Collagen and Bacopa Monnieri. Follow IAM Worldwide on Instagram @iamworldwidecorporation
Nu Skin AgeLOC Reset
Supplementing our lifestyles with powerful superfoods is the way to go these days, when our days are packed with an 'always-on' lifestyle. Helping our bodies perform and recover is of utmost priority, especially in a pandemic, when we need all the help we can get to make sure our wellbeing is put first place.
Meet Nu Skin's newest offering, the AgeLOC Reset, a daily supplement that helps support the body's internal biochemical processes, and overall well-being. It helps counteract the effect of stressful lifestyles, allowing consumers to continue living their modern lives while helping enhance and support elevated and improved well-being. It features a proprietary blend of anthocyanin blend, which is rich in the two most effective anthocyanins that support overall metabolic health: Cyanidin and Delphinidin. AgeLOC Reset provides 215mg of anthocyanins per serving to produce clinically proven benefits such as improving one's antioxidant defense system which reduces oxidative stress, helping provide healthy gut balance of good and bad bacteria in the gut, and more.
It proudly contains two specific types of anthocyanins that are chosen for their proven health benefits and ideally sourced from black rice, bilberries, and blackcurrants. Each comes in a softgel capsule form and is ideally taken twice a day with meals. Order yours through Nu Skin Philippines' independent brand affiliates. Log on here.
Modess joins hands with Miss Universe to advocate for menstrual health
Feminine care brand Modess celebrates our bodies with Miss Universe Philippines as they opened the floor for the discussion of menstrual health via their #BeNextPeriodReady event. Reigning Miss Universe Harnaaz Sandhu talked about promoting her "period poverty to period powerty" campaign, where she reaches out to people and communities to spread knowledge on the matter. Miss Universe Philippines 2021 Bea Gomez also inspired the audience with her take on menstrual health and hygiene. And to further spread the word on the cause, Modess has partnered with ABS-CBN Foundation to donate hygiene kits to 25 communities all over the country. Follow Modess on Instagram @modessph
Kyäni Philippines launches Nitro Nutrition Movement
Health and wellness brand Kyäni has recently brought a wellness plan to aid Filipinos live a healthier lifestyle. The two-step program maximizes the benefits of their products along with a balanced mix of clean meals and workouts. The 21-Day Reset, the first part of the series, introduces their nature-based Triangle of Health, composed of the Kyäni Nitro (supports the production of nitric oxide which plays a role in many aspects of health, from brain communication to inflammatory response), Kyäni Sunrise (a delicious blend of vitamins and minerals, to be taken with your morning meals), and Kyäni Sunset (provides nutrients to support heart health and healthy cholesterol levels). Once you complete the three-week plan, it is followed by a Monthly Accelerate, which will help you make a clean diet stick and reap benefits such as improved metabolism. For more information, visit the Kyäni Philippines website.
Anytime Fitness opens at Fishermall
Northerners, rejoice! Anytime Fitness, the popular chain of gyms opens its 140th club at Fishermall in Quezon City. The gym chain has continued its promise of being Filipinos' partner in fitness even throughout the pandemic, allowing clients to achieve fitness goals with reliable service and updated safety protocols. Apart from the newest Fishermall branch, it can still be found in different areas across the metro, such as SM City Manila, and Vista Residences in Katipunan. Anytime Fitness offers an exclusive utilization on digital platforms such as Anytime Fitness App and AF Connect. These mediums can guide club members in their workout routines anytime and anywhere. Follow them on Instagram @afphilippines_
A call for the return of emergency contraceptives
Contraception is an integral part of family planning, and DKT Philippines Foundation has been providing programs and studies to aid Filipinos in their sexual and reproductive health. In one of their most recent polls, a great percentage of medical professionals—68%, to be exact—think that the Food and Drug Administration (DFA) should reconsider the 20-year-old ban on emergency contraceptive (EC) pills. "Our findings show that the Philippines' own physicians agree by more than a two-thirds majority, particularly those active in reproductive health care," Foundation Chairman Hyam Bolande shares. "In DKT's online survey, only 3% of doctors said they believed EC pills to be a form of abortion and cited this as a reason not to prescribe them." Depending on the type, EC pills can prevent pregnancy for up to 72 to 120 hours after unprotected intercourse. If readily available, a parallel study showed that Filipinas would be interested in using the 'morning-after pill' as contraception.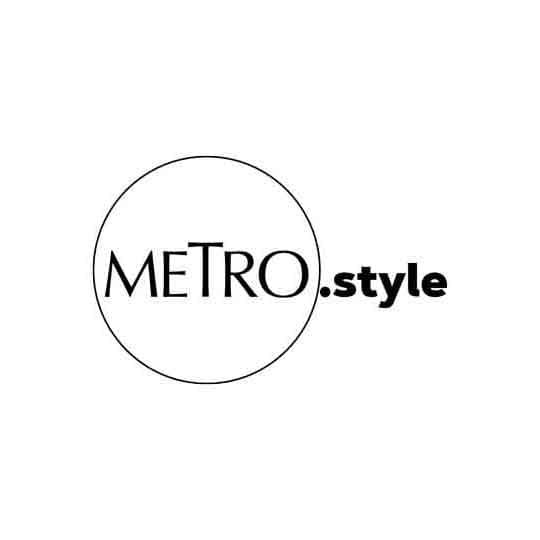 DKT Philippines | Photo by Reproductive Health Supplies Coalition on Unsplash