Wellness Trends We're Getting Into In 2023
In 2023, we're taking off the pressure to be perfect. We're adopting these helpful health and wellbeing trends instead!
Welcome to the new year. 10 days into 2023 and we're already gearing up for an exciting year ahead, armed with the newest mindsets in wellness. If there's anything to be learned from the past few years of the pandemic, it's that our wellness is top priority—physically, mentally, and emotionally, and that by no means should one be 'perfect' to achieve such.
Long gone are the days when being 'well' meant you had to be clad in Alo yoga workout clothes, doing a 10-day juice cleanse, and maintaining a strict 1,200-calorie diet. In 2023, we're more forgiving of ourselves, and we allow for space to navigate an already complicated world of wellness. Experiencing much stress and grief from the pandemic has taught us to listen to our bodies more, and to allow others to do the same. We're cutting out judgment and perfectionism, and instead, are aiming for sustainable health and wellbeing habits we can take with us in the long run.
In the gallery below, we've rounded up a bunch of wellness trends we're getting into for the year 2023 and beyond. By no means should you practice every single one. Instead, study and experiment for yourself, and find what works. We're here to cheer you on. Have a healthy, happy, whole 2023!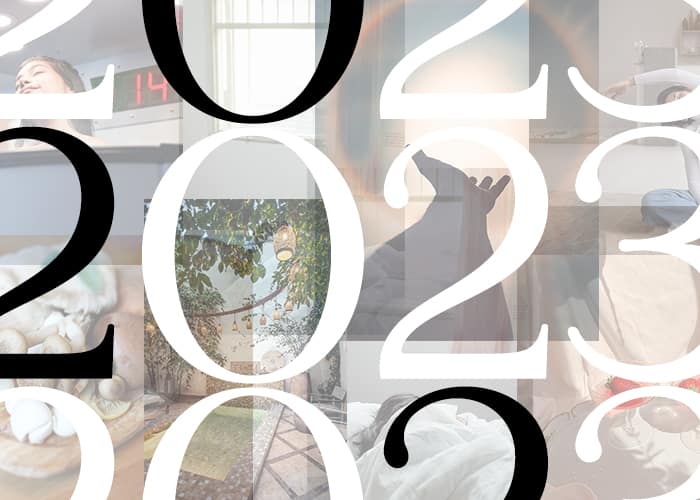 Wellness Trends 2023
Wellness Trends 2023
Banner photos via Pexels and @fixilab.ph