Filipina Singer-Songwriter Shares Life Lessons That Helped Her Cope During Her Lows
Encourage and comfort someone with these tips that go beyond saying "Kaya mo 'yan", this World Mental Health day.
Adjeng Buenaventura is on a serious mission—to use her "voice to inspire people to think and move" through her words and songs. Too generic a goal to some, but Adjeng's life experiences as a mom and a musician adds depth to an otherwise cliché mission statement.
Her 20-year experience in the music industry as a singer for showbands that Randy Santiago used to manage and as songwriter for some known singers; her bout with a cyst on her left vocal cord that nearly prevented her from singing; her choosing to build a family, which halted her musical career for more than a decade; and her miscarriage were just some of the notable highs and lows that make her rollercoaster-of-life a goldmine of valuable lessons.
Not one to forget her mission, Adjeng started pursuing the solo artist career path again in 2020, after more than a decade of hiatus. Now at 43, she's back in the music scene with a fresher sound and even more thought-provoking songs that speak of kindness, joy, passion, and being a better person at the core.
"My faith and my music had been lifelines during the pandemic," shares Adjeng. "Because of the rich experiences I had embracing my life as a wife and mom, I had a LOT of new things to write about, so much more depth than I have ever had before."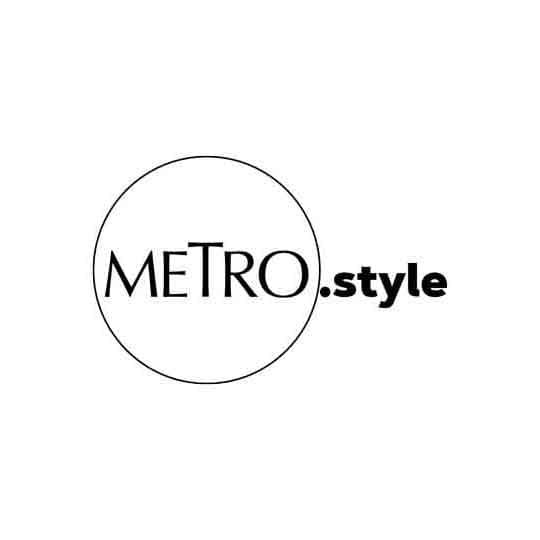 "Because of the rich experiences I had embracing my life as a wife and mom, I had a LOT of new things to write about, so much more depth than I have ever had before."   | @adjengvsb
Just recently, she was tapped by MindNation, an organization established in 2019 that aims to provide mental healthcare support to people all over the world, as its first Filipino musician mental health ambassador.
"Being the first musician brand ambassador of MindNation, I can push the message of my songs that aligns with their objectives of hope, encouragement, and inspiration, through collaboration and co-creating content like blogs, vlogs, livestream, products, and programs," Adjeng explains.
Apart from her plans, the newly-minted mental health ambassador also has these nuggets of wisdom to share in time for the mental health awareness month:
1. BE KIND
"[The song] BE KIND was written nine years ago. I remember being on the receiving end of insincerity. And I recall that it was also the same time that more than two friends opened up to me about their own brush with insensitive people. They didn't know if they were being pursued, if they were in an actual courtship situation, or if it was just a casual flirtation. I was mulling over the words in Song of Songs that says "Do not awaken love until it so desires." That's where the song "Be Kind" came from, it's an appeal to those who like playing mind games, not to create confusion. It's also a general message to be kind to everyone, since never know the battle one is facing."
2. DON'T GIVE UP ON PEOPLE
I went through a dark time in my life when I felt that I was losing so many things that felt important to me at the time. I had a friend who invited me to church, and that moment of compassion for my emotional plight led me to seeking Jesus in a deeper way, and paved the way for me to want to have a personal relationship with Jesus Christ. If my friend had chosen to shrug off my situation and just let me wallow in emotional pain, I know it would have taken me longer to grow in faith."
3. IT'S OKAY TO TAKE A BREAK
"When I feel stumped at one point, I take a break. I make sure to squeeze in reading time, no matter how busy I am… I sing all the time and take opportunities to learn from others, whether it is through a masterclass, a workshop, or a conversation with a wise friend from the music industry. I take time to breathe, clear my headspace. Once my headspace is clear, I go and hug my husband and my children. I look at my list of to-dos, try to edit it to make sure it is a combination of both personal and professional goals met in increments, so I don't get too overwhelmed. I take a break, and then resume the work."
4. HEAL THROUGH MUSIC
"Music allows us to feel catharsis, makes us happy, makes us cry, makes us purge emotions. Messages in music can make us heal. I was a very self-introspective child, outgoing in a lot of ways, but also would find myself longing for moments of solitude which I craved a lot. Music was always a huge part of my own process to calm myself and gain my emotional footing. Sure, it's a given that music can be used to boost our mood when we are feeling down. But it also can be used to relax, and even improve concentration."
5. BE A FRIEND AND JUST LISTEN
"I think a genuine 'kumusta?' can make a friend feel seen and not alone. I think this creates a safe space for a friend to share his/her innermost feelings. I just take the time to listen and be a sounding board, and if asked for advice, I take the time to really think about what I can share to show empathy and remember wise pieces of advice I have also taken in the past. I have experienced being made to feel that my emotions were invalid by some insensitive people whom I thought were my friends, so I wouldn't want to be that kind of person to someone who trusts me enough to open up to me. I would take time to acknowledge the person's feelings, and just let him share what's on his mind. I also make sure that in the conversation, I declare the Word of God to my friend, and speak life to the situation."
6. PAUSE, BREATHE, TAKE IT SLOW
"If there is one thing I realize, it's that God has a race that is unique for each of us, and that there are seasons that we really have to embrace, even when it is filled with challenges and questions. I have to say that slow is fast in God's kingdom, and I am not at all interested in competing or jostling for a position."
7. REMEMBER THE LITTLE THINGS THAT MAKE YOU HAPPY
"I turn to my husband and children and hug them. I listen to music. I read a book, even just squeeze a chapter or two. I eat whatever I feel like [eating] and whatever comfort food I am craving. I use my favorite essential oil massage roller for my neck and back. If possible and available, I go for a massage. If there is some time, I watch an episode of FRIENDS, or a rom-com, or a K-drama episode that I've been excited to watch. I exchange messages with a friend. More importantly, I sleep."
8. SURROUND YOURSELF WITH PEOPLE WHO LOVE YOU
"I need to be around people who know me and love me for who I am, who take time to understand where I am coming from as a daughter, a wife, a mother, a sister, a friend, and as an artist. It matters that there are family and genuine friends who speak the truth in love, and I'm grateful to have them."
Follow Adjeng Buenaventura on Instagram @adjengvsb. Banner photos (Be Kind) by Randalyn Hill on Unsplash; (Adjeng profile) by Ria Regino.