BTS Leader RM and His Top 7 Motivating and Inspiring Quotes
The K-Pop idol group's rapper RM is not just a huge talent on stage—he offers pretty amazing inspiration to the young and old alike with his motivational quotes. Read them here!
In the midst of the pandemic, Korean supergroup BTS has become a source of light and hope for many people. Not only through their music, which sing messages of self-love and positivity, but fans all over the world have also found solace and inspiration from their amazing success story and genuine friendship.
Their seven-year journey from rookie idols to global superstars have been well-documented in films, livestreams, and fan clips, which have now become a treasure trove of quotable quotes from each member. The group's leader, RM, known for his articulate expressions of his thoughts through song lyrics and in his conversations with fans, has some of the most inspiring words that can resonate with anyone experiencing a slump or going through a rough time.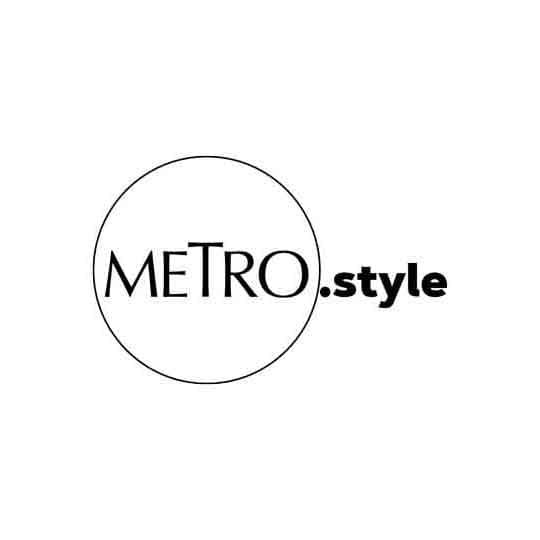 BTS in Dear Class of 2020/YouTube Originals | BTS Official
Here are seven of the most inspiring and motivating quotes from RM, a.k.a. Kim Namjoon, who celebrates his birthday today (September 12):
1. "I think that there's no need to live your life based on the standards of others. Everyone says 'dream big,' but I don't think you have to live so fiercely like that all the time."
Speaking to fans via social networking platform VLive on August 27, 2016, RM casually shared his thoughts about the pressure to become successful or accomplished.
Especially in the age of social media, where everyone is seemingly judged according to looks, lifestyle, clout and other superficial concepts, RM's message feels like a comforting hug to anyone who may feel they are lacking or inadequate compared to their peers.
He adds, "Some people live fiercely although they don't seem to. So if you hear, 'You shold be more diligent. You don't seem to have a dream,' don't be discouraged. That's not the truth. The person who tells you that might not know what he wants to do or what he is up to. Just trust yourself and live a healthy and happy life like me. So find what makes you happy and work hard in your school or work."
2. "This nightmare will repeat. Everyone will be sad, will be sick, from time to time. You will fall down sometimes. But we want to shout out, 'I'm fine.'"
On a VLive broadcast on September 2, 2018, RM was making a commentary on their album 'Love Yourself: Answer', which was released a week prior. Discussing the song "I'm Fine," he explains the meaning behind the "repeating nightmare" mentioned in the bridge part:
Can you see it too? The dim moonlight?
Can you hear it too? That faint echo?
I yell it out myself, casting a spell on this repeating nightmare,
I'm feeling just fine, fine, fine
According to RM, the song teaches us to accept and face the reality that life will throw us many curveballs. However, no matter how tough and how often these things happen to us, we should never think of them as reasons to lose hope and give up. Instead, we should look forward to overcoming these obstacles and know that in the end, things will be alright.
3. "Happiness is not something that you have to achieve. You can still feel happy during the process of achieving something."
At the 2015 HYYH On Stage concert in Seoul, RM explained the meaning behind the concept of their album Hwa Yang Yeon Hwa ('The Most Beautiful Moment In Life' in Chinese). Here, he emphasized that a beautiful moment in life does not only pertain to times when we feel happy or satisfied, but also when we are faced with difficulties as these are part of our growth and learning process as humans.
He adds, "So if you change the perspective a little bit... I know many people are going through tough times right now, but this moment can be the most beautiful moment of our lives. Something can be beautiful because there's something horrible. So there are tough times, life can be tough or it can be good, so just hang in there. If you can accept that those hard times are part of the beautiful moments in life, I think you can truly understand our Hwa Yang Yeon Hwa."
This quote is a perfect reminder for anyone who feels lost, uninspired, or dejected that life is not just about the destination but also the journey. Take time to appreciate the small things and use the inspiration from those to keep you focused on the big goal.
4. "Go live your life. You really don't know when and where your life might have a turning point so make sure to live (to see through them) and let's live life to the fullest."
In a VLive broadcast in November 2016, RM talked about how he never planned on becoming a K-Pop idol who dances on stage and holds fan meetings (he really just wanted to be a rapper). His words remind us that even though things don't always go as planned, we should keep moving forward and enjoy the ride. After all, life can be full of surprises, so when opportunity strikes, have courage to take and grab it.
5. "Doing my best in the things that are in front of me is the best way that I can answer the question of my existence."
In the Break The Silence docu-series released last May, RM touched on the burdens of becoming a globally recognized artist. As expectations for BTS to exceed their current success grows, he reminds himself and his members to stay grounded and not cave in to the pressure.
This quote is a great pick-me-upper for anyone who feels overwhelmed by heavy workloads and responsibilities. He also said, "Focusing on the present and doing my best to live for tomorrow are the only things I can do now."
6. "There are many sad days. But rather than sad days, we hope to have better days. That's what makes us live. That's what makes us dream. That's what drives us to desire for something."
On VLive discussing the songwriting process behind "2! 3!," a track from their 2016 album Wings, RM tackles the universal human experience of going through good days and bad days. Here, he basically reminds us that nothing is really over until it's over, so no matter how long it may take, you should never lose hope that better days will come.
7. "I hope you know your limits well, but don't stay within those limits. Overcome the limits each day."
RM has always been big on self-reflection. Despite his numerous accomplishments as an individual artist and as leader of BTS, he has always maintained his "rookie mentality" and hunger for learning.
Through this line from Break The Silence, he reminds us that there is no set deadline when it comes developing oneself. He encourages us to look deep into our character, recognize our strengths, embrace our weaknesses, and work on improving our flaws so we can become the best version of ourselves.
Lead photo via BTS Official