What Is Reiki And How Can You Benefit From It?
We talked to Reiki expert Celine Veloso on how this practice can help make your life more positive and relaxed!
We live in unprecedented times, one that has taken the world by surprise, and one that still hasn't been fully understood even by world authorities. The COVID-19 pandemic has surely left us with a lot of questions, a ton of worry, and a lot of uncertainty—leaving us anxious and sometimes depressed, or even disturbed at the very least.
While it's normal to feel this way, it's also in these times that we turn to the things that give us hope—be it family, friends, religion, or anything that enlightens and lifts up our souls. It's also in these times that we choose to let go of the things that weigh us down, and focus our energy on the things that make us feel good inside.
And because we are on a never-ending quest to find new ways to feel good, we find ourselves curious about Reiki, a form of healing. What is Reiki? And more importantly, what good can it do to our lives?
To enlighten us on the matter, we talked to Celine Veloso, a Reiki expert. She practices the spiritual healing art of Reiki which in her own words "enables me to heal myself and others using universal energy." She got into this practice when she was still working in Singapore, at a time when she felt like something was missing in her life. Despite doing well in her career and being in the pink of health, this missing link pushed her to go into seeking, and this led her to the path of Reiki.
"I felt like there was something broken or missing deep inside me that was blocking me from doing more. My Tita Olivia has been a Reiki Master for 30 years, but she lived in the US and never really talked about it much in our family reunions. It was only after reading her book, 'On the Wings of Manifestations' that I started my interest in Reiki. Tita Olivia only comes to the Philippines once a year to teach and finally, our timing synched-up in 2019 when I received my first attunement. Since I started practicing Reiki, magical things happened in my life and little by little, that missing feeling started to wane."
Celine ultimately aims to be a modern thought leader in energy healing and living in the moment. She shares that since getting on this path, she has started sharing the gift of Reiki and harnessing the spiritual power that lives in each one of us, for our highest good and the good of all. Interested in learning more? To help us get deeper into the essence of Reiki, we asked Celine some of our burning questions. Read on, and get enlightened:
Metro.Style (MS): What is Reiki? How can beginners understand this better?
Celine Veloso (CV): Everything in the universe is made up of energy or vibrations and Reiki is one of them. The Reiki energy is the spiritual life force that brings order in the universe. This energy has many names, some call it Reiki, some call it God, some call it Source. Reiki-Ho is a Japanese spiritual healing method that enables the practitioner to transfer universal life energy by laying of hands. The goal is to enhance a person's vibration and activate the body's natural healing capacity. Reiki treatments are usually done in person, but higher-level practitioners are able to send Reiki at a distance, through time and space.
MS: Why do we need this spiritual practice in our lives?
CV: Why is it that there are still many illnesses that doctors and medical science have no cure for? Why is it that even "healthy" people suddenly get deadly diseases? Human beings are spiritual in nature, yet most only look after the physical and mental aspects of their lives. It is important that we also address our spirituality and have a holistic approach to our health. Reiki is a simple yet profound practice that everyone can use and benefit from. It does no harm. In fact, practicing Reiki has so many benefits including, pain relief, improved focus, and better sleep.
MS: How can one incorporate this into his or her everyday life?
CV: The beautiful thing about Reiki as that you can immediately use it as soon as you receive the attunements/initiation from a Reiki Master. It is very simple that you don't need hardcore training and much effort to be able to use it in your everyday life. After the attunement, you can start practicing Reiki on yourself as many times as you want. A full Reiki session usually takes 45-60 minutes, but even doing Reiki for 5 minutes is already beneficial. You can practice Reiki anywhere and you can even do it while doing mundane things like watching TV, while in transit, or while waiting in line.
MS: How can Reiki help one improve his/her mental health, especially during these uncertain times?
CV: I noticed that many people have started feeling anxious and worried about the current world health crisis, which is why I started becoming active in sharing my Reiki practice and its healing effects. Receiving Reiki gives you a deep sense of relaxation and balance. I'd like to describe Reiki as a form of "spiritual massage" that eases one's stress. Regular Reiki treatments connect you to your higher self and lead you to true happiness.
MS: What are some of your best tips for well-being?
CV: Reiki is a way of life and it is expressed by following five principles or "The Gokai". These are: 1) Just for today (importance of being in the present/now), do not be angry. 2) Just for today, do not worry. 3) Just for today, be grateful. 4) Just for today, do what you are meant to do. 5) Just for today, be kind. Even if you haven't received an attunement yet, following these simple principles will have profound effects on your life.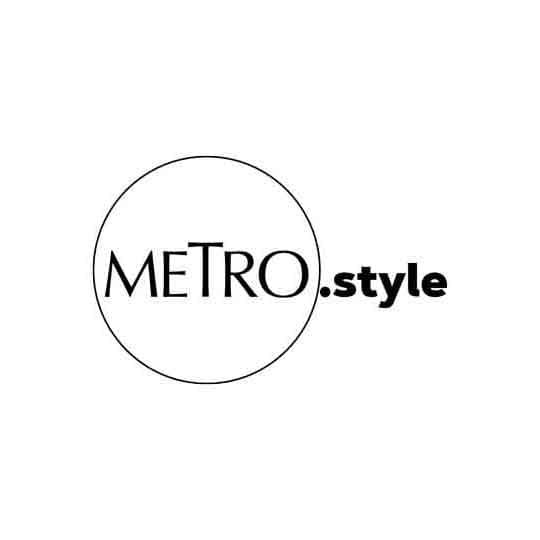 The Reiki Principles | @celineveloso
MS: Where do you practice? Do you have a clinic or affiliated with any?
CV: I received my Reiki Master training and certification from my aunt, Olivia Veloso who learned directly from Hiroshi Doi, the founder of Gendai Reiki-Ho (the modern system of Reiki), Gendai Reiki Healing Association, Japan.
I have been practicing Reiki mostly on myself, friends and family. While I do not have my own Reiki clinic yet, I do have plans of starting one soon. For now, I am able to do Reiki sessions at a distance, through a one-on-one online video call with people who feel like they need some balance, positivity, and healing in their life.
For more information and to contact Celine, follow her on Instagram @celineveloso and log on to her website.