Podcasts To Help You Get Through The COVID-19 Pandemic
Give your eyes a break, and give your ears the chance to learn something new amidst the uncertainty of the Coronavirus outbreak
Nearing the end of your to-watch list? We don't blame you! This quarantine surely gave us the time we needed to catch up on our favorite TV shows, as well as movies we might have missed in cinemas!
But while we're keeping ourselves entertained, the threat of COVID-19 is still very real, and the need to educate ourselves about it is of utmost importance. While we keep our bodies in tip top shape by eating well, sleeping well, taking vitamins, and working out, our minds need some TLC too. On some days, give your eyes a rest, put some headphones on, and plug onto these podcasts for a change!
Podcasts are a great way to unwind, to learn, and to stimulate our brains by listening to another person's thoughts and conversations, as if being in a room with knowledgeable people. These free episodes are also a great way to update our views and opinions of current events, such as that of the COVID-19 pandemic, by listening to perspectives of thought leaders from different parts of the world.
The following podcasts have dedicated COVID-19 episodes that are particularly helpful in terms of getting updates about the pandemic, how to navigate the quarantine, and keeping sane through all of it.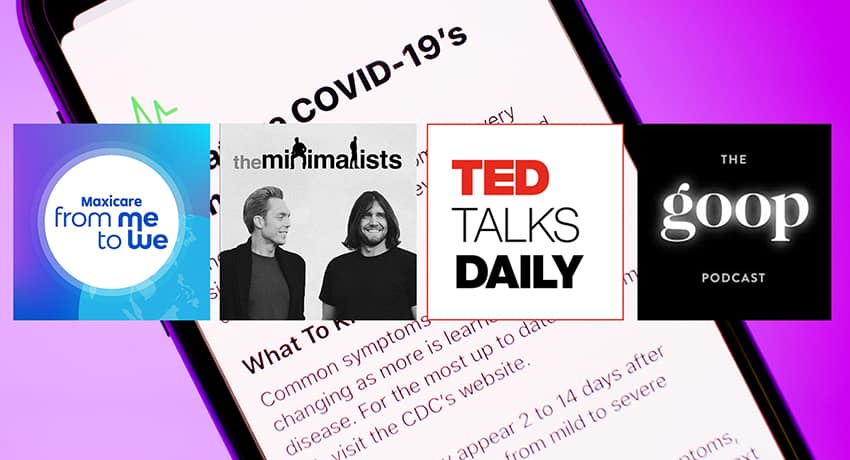 COVID-19 Podcasts
COVID-19 Podcasts