Here's The 14-Day Mental Health Training Program Ellen Adarna Went Through in Bali
She'd been stuck in a black hole for almost three years, she said. "Something had to be done."
Last week, Ellen Adarna took to Instagram to talk to her followers about the 14-day mental health program she attended in Bali. Her training involved mental exercises such as getting out of a full plastic body wrap, cutting bermuda grass one by one and arranging them "harmoniously," and jumping for a full five kilometers.
"I was stuck in this black hole for almost three years," Ellen said in an Instagram story. "My anti-depressants didn't do me any good, it made me immobile and numb. I was getting weaker mentally and emotionally—something had to be done."
After the program, she said that after years of struggling, she is "no longer a prisoner in her own mind."
"Freedom," she said, "we meet again."
Throughout the program, Ellen was isolated for one week with no phone and no contact with the outside world. Her mentor, she shared, took videos and photographs of her to track her achievements and progress.
"Don't you feel like going crazy?" someone asked.
"The point was to go crazy and to know you're going crazy and [that] it's useless to go crazy so you meditate."
Ellen completed her mental health training at Pondok Taksu Bali, which literally means "clean aura Bali," and refers to the career of the owners, as well as the location of the family-run guest house.
"Our guest house," they say, "is ideal for visitors who, despite the hustle and bustle in Kuta, are looking for a little oasis of peace." It's a five-minute walk away from the party scene and the restaurants and shops that dot the famous Legian Street.
Pondok Taksu is run by the Mudiadnya family, headed by Pk. Jero Wayan, a monk, and Ni Ketut Seni, a Balinese priestess. "The Mudiadnya family transformed their home and created a very special individual spaces to share their Balinese hospitality with the people of all nations visiting Bali," their website reads. "They bring a touch of their traditions and family love into this sacred space surrounded by a holy temple through which the name of the clean aura of Bali is derived for their guest house."
In the end, Ellen got a certificate of achievement from Kokoro Team Bali.
If you're also interested in going through this same mental health training program, you can visit Pondok Taksu's website or their Instagram.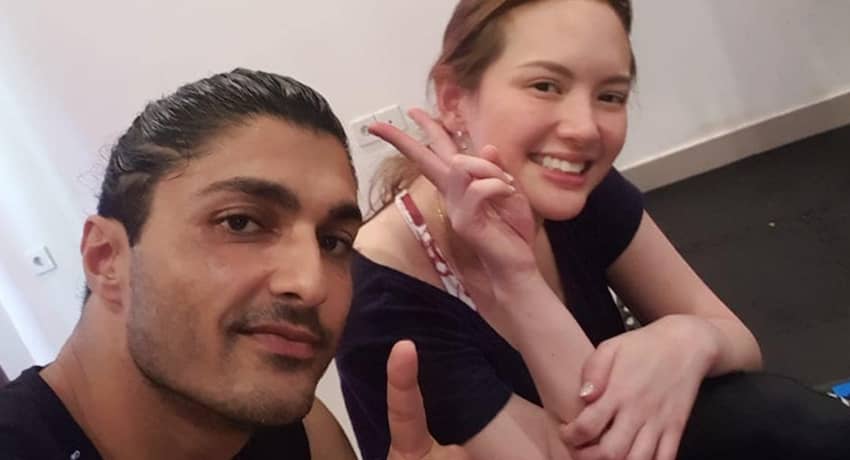 Ellen Adarna's Meditative Gymnastics Course in Bali
Ellen Adarna's Meditative Gymnastics Course in Bali