7 Extra Special Women Share Their Experiences Of Caring For Special Needs Children
They deserve all the hugs and kisses and smiles in the world!
The American Psychological Association defines children with special needs as "a child who requires special education. Such children may have learning disabilities, intellectual disabilities, physical disabilities, or emotional difficulties."
Other associations provide similar explanations, but what none of them have is the definition of moms, dads, siblings, extended family, teachers, caregivers, therapists, and doctors of special needs children. Perhaps, instead of a paragraph to describe what they are, all it really takes is one word to understand: love.
Pure and utter love.
It takes a whole lot of love to unlock the joys of caring for special needs children, but when a heart is opened to let in all the experiences that come with caring for them—and we mean all experiences, laughter and tantrums and everything in between—life is changed for the better, forever.
We talked to Candy Pangilinan, Vickie Rushton, Ara Mina, Jet Teves Manalo, Karrots Nazareno, and Michelle Aventajado about their own experiences of having special needs children in their lives, each of whom provide a deeply personal perspective and words of advice to other families with the same experiences.
Check out what each of them had to say.
Michelle Aventajado
Michelle is nine-year-old Evangelina's, a.k.a. Gelli, mom, and she couldn't be happier to be so. She's the fourth child in the Aventajado brood, and just when Michelle had thought she'd mastered the art and science of mommy-hood from raising three of Gelli's older siblings, she realized this little girl—whose name translates to "good news"—had much to learn.
"If I thought my fourth child would be easy to raise because I had three typical kids before her, what I realized was, I felt like a new mom all over again. And the first thing I needed to do was find a community who understood my fears, my worries, and my concerns," she says.
Michelle was given Gelli's diagnosis shortly after she was born. She was afraid for both her and her child's futures, wondered if she was capable at all of raising a child with Down Syndrome, and for a time, was consumed by limiting thoughts about what Gelli could and would become as she grew
Almost immediately, Michelle's perspective shifted, and Gelli proved to be her and her family's greatest treasures.
Reflecting on all she loves about her youngest, Michelle shares, "She is a strong willed little girl who knows what she wants. She is able to communicate her needs and is intuitive in knowing when people need a little something. She has an uncanny way of acting as the barometer of our family, and has often reminded us just exactly what is important in this lifetime. She can read the room, understand if it is tense, and knows how to shift the energy."
Every day, despite the challenges that come their way, Gelli amazes her mom with her "can-do" attitude and how empowered she is.
Michelle's advice for other moms that care for special needs children? Find your tribe; surround yourself with company that requires no explanation for your fears, joys, worries, and celebrations, too.
Candy Pangilinan
Quentin is Candy's only child. He was diagnosed with Autism Spectrum Disorder (ASD) a little after he turned one, and today, he's a vibrant teenager who enjoys all sorts of escapades with mom and the family.
It's easy to understand that in the beginning, Candy was at a total loss for how to care for her child; he wasn't hitting the developmental milestones expected of his children his age, and finally, a trip to the doctor revealed that he had ASD. Quentin was non-verbal (i.e.: did not communicate via speech or words) and couldn't walk, and later on, required his family to learn sign language to be able to communicate with him.
"It was a tough but rewarding experience. There was a lot of discrimination. I just embraced every situation, every day, every hurdle, and [it] turned out to be good," she begins.
Aside from caring for Quentin, Candy also advocates for better understanding of ASD and children with the condition. She openly talks about her experiences with her son as her way of being an example to other parents with children like Quentin. Being a hands-on mom to Quentin has taught her much about what life really is all about.
She says, "[I'm] proudest that despite his disability and limitations, his heart has no limits to love and care for others. I am proudest when he makes me realize what is really important and essential."
"The journey and hope continues that tomorrow will be a better day. If today there's a meltdown, I will learn from it. Tomorrow is a new day for my son and myself," she adds.
She has one message for parents and families that care for special needs kids: consistency is key and yes, there will be days when this feels like it's the most difficult thing to do, but in the end, the ride is always worth it.
Karrots Nazareno
Karrots Nazareno teaches yoga, likes the beach, hangs out with friends, and lives life to the fullest. She also has a special needs son named Luca, and he has ASD.
It's hard, and it can be isolating, but according to her, being Luca's mom is more accurately "the most difficult, heart wrenching, hair pulling, mentally/spiritually/ physically fatiguing job ever. The challenges usually outnumber the triumphs, but the triumphs, no matter how simple, shine so bright that it makes it all worthwhile."
Every parent has moments of doubt, but the feeling can be magnified by being a parent to a special needs child. For Karrots, what's helped her get through the toughest of tough days are two things: first, acknowledging that it takes a village to raise a child! The responsibility of caring for Luca is shared between her and her husband, and extended family, including her household help, his therapists, family friends who love him all the same.
"In our case that 'village' consists of other family members, household members, teachers, specialists, therapists, and so on. It is always a challenge to figure out what is on his mind," she shares.
And because Luca has ASD, it's often a challenge for even those closest to him to truly know what he's thinking and feeling at any given time, so in the moments when Luca opens up and lets people in his heart and mind, Karrots melts.
"I am proudest when my child reaches out to other village people (cousins mostly) to ask for 'help' with drawing. I beam with so much pride and joy when I see him make those connections to let other people into his world," Karrots reveals.
Coming from someone who just gets the whole shebang of being a special needs parent, she has this to say to the moms, dads, ates, kuyas, titos, titas, lolas, lolos and beyond who share her experiences: "There will be moments you will question yourself. There will be decisions that are difficult to make. You must learn how to LOVE yourself enough to trust that you are doing the best you can with what you've got. For my Special Parents out there, if no one has told you this in a while, let me say that YOU are doing an amazing job."
Vickie Rushton
Vickie is known for two things: being a beauty queen and an outspoken advocate for Down Syndrome awareness. Even before she entered the pageant scene, she'd worked with groups to further her advocacy, and it's all because of her older brother Kian who she loves to the moon and back, and who has Down Syndrome.
"I always look forward to seeing the smile and random kisses he gives me every time I give him a bath, our late night talks, when he reminds me it's time to cut his nails, and many more. It's honestly the little things that make me happy and it's fulfilling to be able to do something for him. I like it when he asks for help because I love it when he needs me," she shares.
Despite Kian being three years older than her, she's taken on the role of the
ate,
but she doesn't mind at all. In fact, she embraces the role wholeheartedly and enjoys seeing Kian expand his horizons under her care. They bond over a hundred and one things that it's impossible to pick out just a few, and even when Vickie is working on something on her own, you can be sure that Kian will want to be part of it.
"Whenever I do something, he would always volunteer to help, stay beside me, observe, then ask if he could do it and I let him. I allow him to try and fail, and try again. I am proud of him for always wanting to learn and I am more proud when he achieves something he does over and over again," she says.
More so, Vickie also cares for her mom who lost her eyesight 14 years ago. Having a family with two differently abled members has shaped her approach to life, and she wouldn't have it any other way. Patience, acceptance, and living a life in the service of others—these are what Kian and her mom have taught her!
As much as she's able to feel joy when she thinks of her family, there are always two sides of the coin and attached to the joy are moments of frustration and even sadness—and that's okay, she assures.
"It's okay if you think it's hard at the beginning because of the special attention they need but please, please do not give up on them and hide them. There so much we can do for them," she shares.
"...Invest in them, motivate them to enhance their skills, talents and abilities and be the first person to believe in them. Let us not limit them so that they will reach their full potential... They depend on us to create a more loving world for them. Let's encourage them because disabilities could also mean 'DIScoverable ABILITIES,'" Vickie says.
Ara Mina
Everyone might recognize Ara Mina as a TV and film actress, but how many out there know that she's also a proud ate to her little sister Mina, lovingly nicknamed Baching?
"Being the eldest, it became natural for me to take care of my siblings and make sure that their needs are met," she starts.
And when it comes to Baching, this couldn't be more true, given her special needs. 28-year-old Baching has Down Syndrome and Ara has taken so much pleasure in seeing her grow into the individual she is today. Ara's entire family has always been by Baching's side, and they can attest to how loving she is to all.
"My sister Baching is very loving. She can express her feeling well through words. She also loves to sing and she can actually memorize lyrics of her favorite songs... Despite her condition, (she) is not that difficult to take care of because she can obey simple rules and she seldom throws a fit," Ara shares.
Baching's presence in Ara's life has been transformative. Perhaps, without Baching, things would be different in her home, and values like compassion, understanding, and patience might not have taken the forefront as they now have.
"Knowing that a child with special needs would need to be cared for until they get old can motivate the household to be more loving , caring, and compassionate. It may not always be easy, but to care for someone who needs extra attention can be very fulfilling," Ara continues.
Every child is a blessing, no matter what their abilities are, she reminds everyone, but "having a sibling with special needs is very life-changing. It made me appreciate the different levels of giftedness of each individual," she says.
Jet Teves Manalo
One need not be a mom, sister, or even related to a special needs child to care for and love them. Take Jet Teves Manalo, an early childhood and intervention coordinator at Kid's First Early Childhood Intervention Foundation, whose job allows her to witness the joy of special needs kids when they're able to learn, make connections, and overall grow to become better versions of themselves.
"Working with children always gives me a sense of hope and optimism that all things are possible, and gives me a daily reminder that God grants us our prayers and shows me through the miracles, big and small, in the children we serve," says Jet.
Without a doubt, doing what she does for her students tops her list of the most fulfilling things she's done in her life.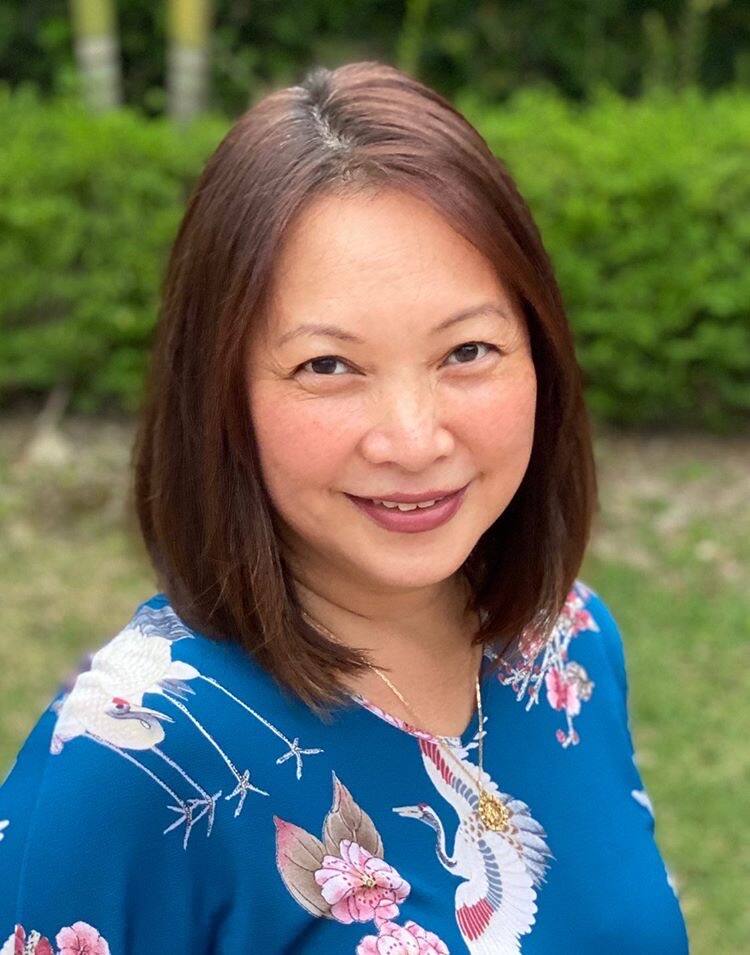 Photo courtesy of Jet Teves Manalo
These days, there's nothing that makes Jet prouder to be doing what she does than seeing her students hard at work in school, and able to bring what they learn home to their families and ultimately, to life itself. In many ways, special needs kids work twice, sometimes thrice, as hard as typically developed kids; they have emotional, mental, and developmental challenges they need to maneuver alongside their school work, so imagine just how high Jet's heart soars when she sees a student make progress.
"These children are constantly working to improve their skills and to learn, more so than typically developing children. They are in class, doing all kinds of therapy, and even at home, they follow a schedule where all their activities are monitored to help them maximize their time for growth and learning," she explains.
Being an educator, she knows that it can be difficult, or rather is difficult for parents and caregivers.
She's well-aware of the bad days and how sometimes, they can be bad enough to feel like all progress has been wiped clean. She acknowledges that it requires a special kind of person to rise up to the lifelong calling of loving a special needs child.
"This parent needs to have tremendous love to give, be the most patient, resilient, courageous with a 'never give up' attitude. Sometimes, they may feel that they are facing the situation alone," Jet says.But even so, all hope is never lost, and in fact, these parents have a community to lean on and its members' arms always wide open to receive them, fears, doubts, anxieties, disappointments and all.
"Please know that there are many who are there to help parents relieve the load that they carry... There are fellow parents who are willing to share their experiences, hopes and dreams. For the parents, do not forget to take care of your own well-being. Take time out to rest, regroup and rejuvenate so that you will be the best you to take care of your child," Jet shares.
Neva Santos
Families will have different explanations for why differently-abled children are called "special children," but here's a suggestion—we say it's because they have superpowers. They're not powers that help them win violent battles, or torch enemies until they turn to ash, or banish whole worlds for good, but instead, they're powers that help you see life for it truly is. That is, a beautiful opportunity to be your best, do good, and show so much compassion that some might say that you're well, superhuman for having that much goodness in you.
Neva Santos might agree; she's Noah's mom, and and Noah was born with Down Syndrome.
"I'm proud of how Noah has brought joy to our lives. He lives in the moment and is unable to bear grudges. He has taught me to appreciate and to look for the small wins I have taken for granted," Neva says about Noah.
It is, of course, not always a bright, sunny day. Good, and even great, days are worth celebrating, but you know what? So are bad days, and challenging days, and days when Noah gets upset or feels angry or cries (and when Neva might shed a tear, too), because all that means is that Neva and Noah are both living life to the fullest.
Laughing and crying, loving and learning—they're two sides of the same coin that's called life, and Neva has chosen to be present for and with her son for all of it.
She's not alone, however. She has a family, an entire village really, to help her along the way.
"Noah thrives because of his 'village'—our family, friends, his yaya, and most importantly his teachers and therapists who continue to build on Noah's strengths and interests for his continuing development," she shares.
She and her husband work full-time, so it is absolutely essential for Noah's wellbeing (and theirs, too!) to surround themselves with dependable people to lean on when they need extra support. This is actually what she wishes other moms with special kids to realize—seeking out support outside of you and your suppose isn't only good for your child, but yourself, too.
Special children need an extra dose of TLC, but so do their parents, and it's important never to forget and neglect that!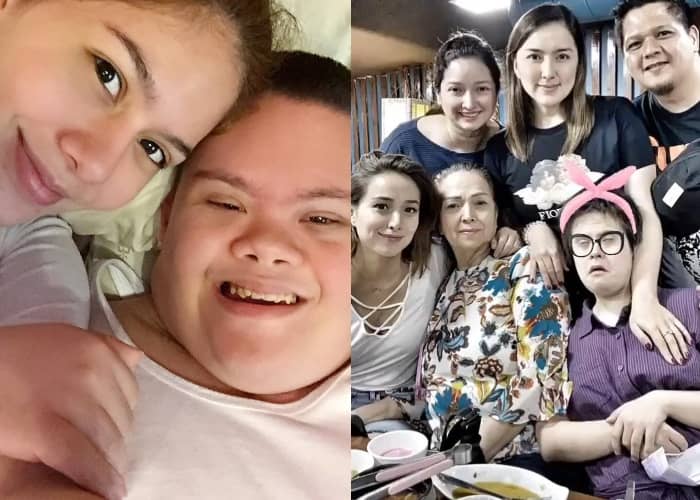 Exceptional women caring for exceptional kids
Exceptional women caring for exceptional kids
Lead photos via @vimrushton, @mommanmanila, @ilovebaching, and @candypangilinan