Pets Are More Than Cute Companions—They Literally Help Us Stay Alive In 7 Ways
This one's for all the fur mamas and papas out there!
No, it's not an exaggeration.
Our dogs, cats, bunnies, hamsters, hedgehogs, birds, fish, reptiles, and other domesticated animal companions really do have the potential to be, or already are, lifesavers, and that's a claim backed by science.
They do more than do adorable tricks to earn treats, paw at us for belly rubs or ear scratches, or make us laugh with their silly antics (however, mood-boosting benefits of pets are part of how they contribute so much to our well-being). Pets and other animals contribute to our physical, social, emotional, and mental wellness, which makes them truly one-of-a-kind companions at a time like this.
So many people from all parts of the world can attest to this, so much so that there's a week-long holiday dedicate to the shared sentiment: Human-Animal Relationship Awareness Week!
The holiday extends our appreciation to all animals that accompany humans—be they house pets, or animals used in agriculture, transportation, guarding, and even sport—which makes it all the more important to give our furry and scaly friends the recognition they deserve.
The next time you're told by the select unfortunates in your life that have never experienced the love of an animal firsthand, have this information on hand to give your personal testimony some scientific meat. We'll fight anyone who argues with us!
Kidding aside, make sure to scroll through the gallery below where we highlight some of the most relevant and relatable ways that pets and other animals have helped humans for as long as their relationships have existed!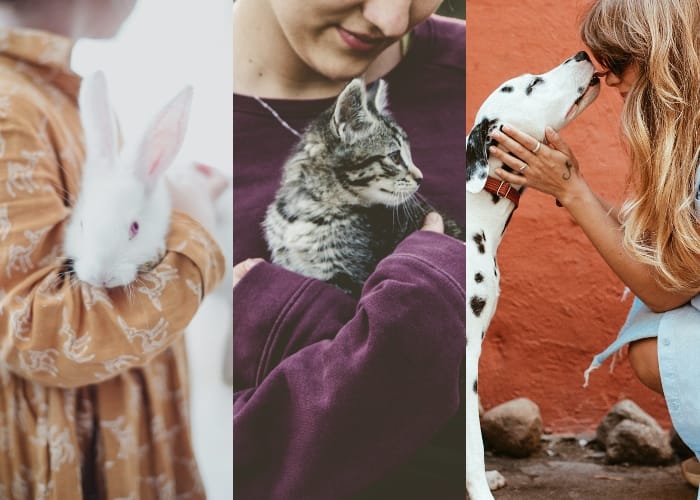 the benefits of pet companionship, according to science
the benefits of pet companionship, according to science
Images from Pexels and Unsplash