Four Days of Self-Love, According to Happiness Doctor Lia Bernardo—Here's Day One!
It's all about Louise Hay's Mirror Work
Last month, we spoke to Happiness Doctor Lia Bernardo about finding happiness and helping others harness it from within themselves. She's an expert on self-love and psychoneurology, a drug-free alternative to traditional psychiatric and psychological practices. Psychoneurology operates on the belief that humans aren't ill, broken, or diseased; rather, each individual human being is already perfect and whole, and they simply "lack the resources or skills needed in order to deal with their challenges," according to Lia.
She's talked extensively about her own journey to self-love, and courageously reveals that it's her calling to teach it to every single person on the planet. Because of her expertise on the matter, Metro.Style asked her to envision four days of self-love, leading up to Valentine's Day. So much of this invented holiday is focused on the material and gift-giving aspect, the capitalism that's everywhere. So we invite you to take a moment and follow along to Lia Bernardo's Four Days of Self-Love.
Here's day one.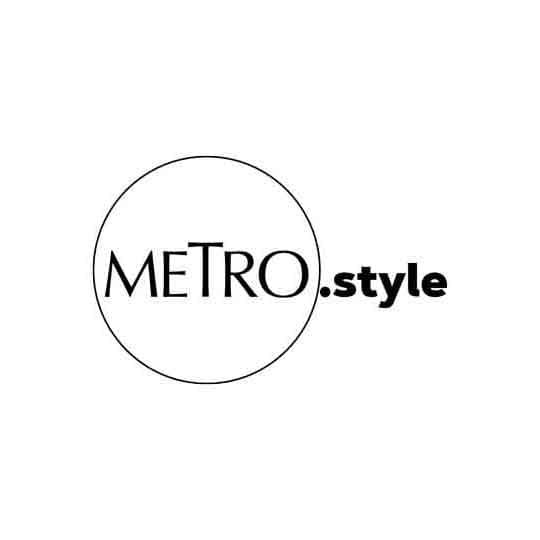 Lia Bernardo, the Happiness Doctor | Ronan Capili
"What I'd like for you to do is just look at yourself in the mirror. This is the Mirror Exercise," Lia says, "made famous by Louise Hay."
"I use it to this day, because it absolutely works," she adds.
How do you do it?
You stand in front of a mirror, and you look into your own eyes and say five amazing things about yourself using the "I am" state. Start with "I am enough," Lia says. The rest can be whatever is true and amazing about yourself. "I am beautiful, I am intelligent, I am kind, I am compassionate, I am loving." Repeat it for two minutes.
How does it work?
Louise Hay, an Australian healer, has found that mirror work is "the most effective method I've found for learning to love yourself and see the world as a safe and loving place."
"The most powerful affirmations are those you say out loud when you are in front of your mirror."
"Because the mirror reflects back to you the feelings you have about yourself. It makes you immediately aware of where you are resisting and where you are open and flowing. It clearly shows you what thoughts you will need to change if you want to have a joyous, fulfilling life," Hay adds.
Lia Bernardo will be doing 'Raising Frequencies' classes at Fairmont Fit every first Thursday of the month at the Fairmont Hotel Makati from 6 pm to 8 pm. Each class will be themed based on the life lesson she and her team are teaching.
For further inquiries and reservations, follow them on Instagram at @atmapremawellbeinggroup and @liabernardo, and e-mail tina.atmaprema@gmail.com or makati@fairmont.com
Produced by Kate Paras-Santiago
Photography by Ronan Capili
Makeup by Angie Cruz
Hair by Francis Guintu
Styling by Edlene Cabral
Videography by Pat Buenaobra
Video Producer Joan Ko
Shot on location at Chef Jessie Restaurant, and The Rockwell Club.