Life Lessons I Learned From The Farm's Spa Manager
Sometimes the experience doesn't just end with the beauty of the place. Sometimes, the it becomes a lot more beautiful because of the people you meet while you're there. 
Just a few months ago, I had the privilege of spending some time at the famed wellness resort The Farm at San Benito. True to its reputation, the place is a stunning slice of nature, just 90 minutes away from Manila. Setting foot in this wellness resort immediately transports you into a zen frame of mind—having beautiful peacocks and ducks freely roaming around, fresh air, and beautiful scenery every way you turn. Sometimes though, the experience doesn't just end with the beauty of the place. Sometimes, it becomes a lot more beautiful because of the people you meet while you're there.
Such is the case for me, during that one rainy Monday afternoon, when I met The Farm's Spa Manager Lem Senillo. The bright-eyed man is what you would call a breath of fresh air. In the midst of the day's gloominess, there came along a ray of sunshine, as he sat with me and gave me an overview of the treatments I was about to get at the resort's Healing Sanctuary. Little did I know that I was in for a treat, not just because I was about to experience the famed Aqua Pools or a relaxing body scrub, but because that man in front of me was about to drop some precious nuggets of wisdom I'd be taking home with me.
As he introduced the treatments, he couldn't help but share a brief history of his responsibilities as Spa Manager at The Farm. Being part of this brand for 21 years now, he has experienced and had the privilege of helping many people transform their lives from burnt out, sick, and tired, to glowing, healthy, and hopeful. While the beauty of nature and the resort's expertise in wellness plays a huge role in these transformations, I'm convinced it's the people like Lem who make the experience way more memorable.
After our quick chat and a handful of self-love and life lessons after, I knew I had to sit down with him again, to pick his brain even further. Right before I left the place, I made sure to sit down with Lem again, this time not in a rush, to find out how he started, what a typical day looks like for him, and to find out his secrets for living life to the fullest. Read on, and get infinitely inspired!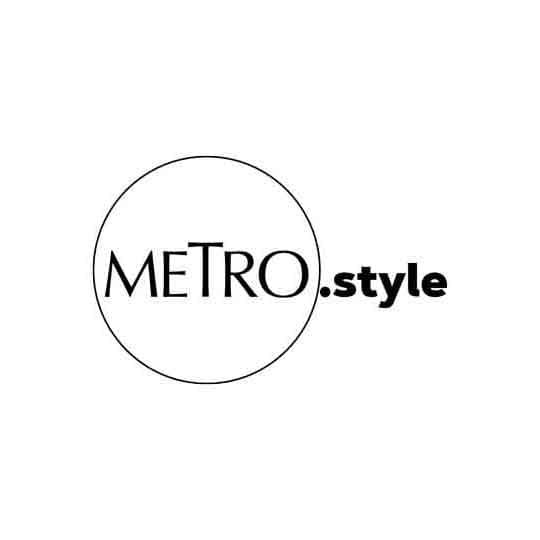 Lem Senillo | @lemoiel
I discovered that Lem's roots brought him to where he is today. Having had a hilot practitioner as a grandmother, Lem knows it's this influence of a holistic lifestyle since he was young that fueled his passion for his chosen career in holistic healing, neuropathy, and alternative medicine. "Back in Negros Oriental, my grandmother was into helping people get well in a natural way, because we didn't have hospitals back then. When you live in the village and the mountains, only herbs are available. I was so impressed by her, and I admired her because she was very good at identifying what plants are good for you. There were certain herbs that she collected and I would assist her. She passed away at the age of 100+ because of her diet." It's no wonder that Lem is passionate about mentioning natural beauty and health ingredients like aloe vera, moringa, and coconut every chance he got.
It's through The Farm that he pursued proper studies on the field of holistic healing. "The owner of The Farm sent me to school where I learned alternative medicine. They gave me the privilege of learning and mastering what I've already had in myself. It was more of an enhancement. Knowing and mastering the art of life, in different aspects", Lem shares.
Armed with this information, I just got all the more curious as to what he had to share about different aspects of wellbeing. In the paragraphs that follow, Lem shares his very own personal nuggets of life wisdom that he himself learned throughout his 47 years of life.
On being whole
"When I say I am a holistic practitioner, I focus more on your whole being. We do not just exist in this planet Earth as physical beings. We have emotions, spirits, and minds. That means these four aspects must be synchronized and have their own responsibility to collaborate with each other. It's not just focusing on the physical, where more of us focus. I think that's the wrong way of living. We have to really give more attention to our being holistically. The moment you have that attentiveness, that's how you are able to know the prescription for your whole being. That's why loving and caring for yourself will manifest when you have a good way of thinking, which in turn will let you have a healthy way of feeling. And at the same time, you have divine way of connection into your spirituality. And then beauty comes. The longevity of your being will be much more effortless. For me that's what's most important."
On self-love
"Discover and know yourself, and the more you discover yourself you'll know how to love yourself. Don't ask somebody else to appreciate you, but appreciate yourself. Do not deprive yourself of looking into the mirror at kinikilig ka sa sarili mong skin, itsura, and aura. It's the aspect of appreciation, so you have more gratitude in your own being. Hindi mo kailangan hanapin sa iba, instead pinupuno mo na yung sarili mo. If you don't love yourself, please do love yourself. Provide that nourishment to yourself. It makes your blood even more oxygenated and pink, much younger. It will create an inner glow through your skin."
On natural, holistic beauty
"A typical day for me consists of nurturing myself. I give treatments to myself—aqua treatments as well as scrubs. I prepare aloe vera, moringa, magnesium salt, coco cream blended together. I happily prepare each component. When you are conditioned to reward yourself, when you are giving and providing the needs of your body, not just on the skin, but in the mind and heart and spirit, that's what you call attentiveness. Put your mind into it. Wag ka nag-iisip ng galit or gagawin. Do it holistically, be present. Nandun yung smell the aroma of the coffee, the coconut. Smell it and absorb it. That's how I reward myself. Don't wait for others to scrub you, scrub yourself! The result is beautiful."
On the Art of Living
"I am more of a giver, pero kapag kulang ako, hindi ako puno ng energy na yan, wala ako ibibigay. The most important thing is you really have to feel that vibration within yourself. You must have that endless energy within you. How? Acquire and give that to yourself. It's a daily practice. Don't wait for the point na wala ka na panahon to do it. If you have time to meditate, do it. Upon waking up, before going to bed, do it. Nourish your whole being, do not just nourish your own skin, nourish your emotions and your mind. That's the art of living."
"Tanggalin mo yung pagiging greedy mo. Any impurities. And live life to the fullest. Yung masasabi mo na you are celebrating life. Makikita yan sa aura mo, sa skin mo. It will manifest. It's like planting the seeds of happiness within. Creating that in your mind. Our emotions are the result of how we capture things in our own mind. How you think and how you feel becomes your energy."
On wrinkles and expression lines
"I had this professor in alternative medicine, he was 70 years old. He had lines on his face everywhere. He told me, 'You know what Lem, I always appreciate my gray hair, my wrinkles, because it means it's wisdom that I got for so long. I don't look at it negatively. I appreciate every line that is marked on my skin because it is wisdom. It's the time that's being given to me by divine power. I always embrace that because I always look at it with gratitude. Nung tinitignan ko siya while he was saying that, lalo ko siya na-appreciate kung ano siya. Lalo ko siyang ginagalang. Kasi ginagalang niya sarili niya. So parang hindi mo pala dapat itago lines mo. Ako, I'm 47, but I feel so good, I think that's the most important. And huwag mo itago yan! I love my lines. I love my wrinkles. My gray hair is something to be proud of. That's the true essence of beauty. Accepting your whole being. The more you accept yourself, the more you become beautiful. It's not Botox that makes me young. It's the way I think, the way I feel, and look at myself. Regardless of how old we are. The way we treat and respect others and ourselves, and the way we respect the One who gave us life."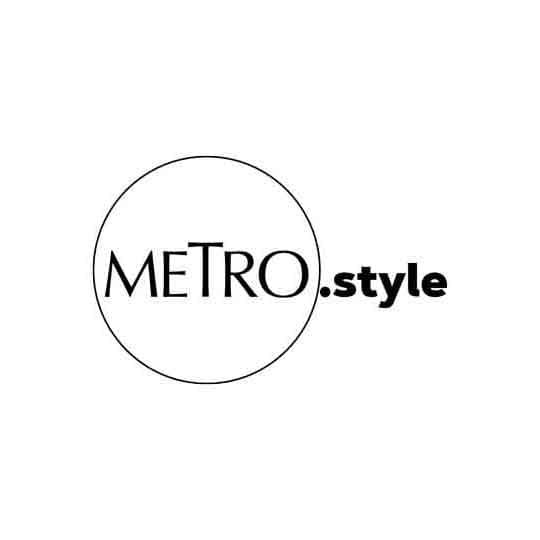 "Nature never goes out of style" | Photo by Lem Senillo
On finding love and then some
"Sa totoo lang, love comes. Because you attract love. You vibrate love. When you expect it, it will not come. But when you do it naturally for yourself, it comes in the most flawless way. Flawless na nga energy, flawless pa skin mo. Hindi ka pa gumastos. The best dermatologist is loving and caring and nurturing yourself, so your body becomes alkaline and oxygenated, and your blood isn't sticky. Kung magka-wrinkles ka man, gracefully, in a beautiful way. You don't feel arthritis or rheumatism. Like my grandma, she never complained about arthritis. Nakakabasa parin siya without glasses. It's the foundation within, how she planted herself within. Her vision was very clear. When she passed away, it was beautiful. She just slept with a smile on her face. It wasn't because of pain. Paano siya kumain? Kuha lang siya ng banana, puno na siya ng happiness. Sabaw ng malunggay, masaya na siya dun. Contentment is an art. It's the way of looking at things. It's not having plenty but how you think. It becomes the natural you."
On life at The Farm
"This [The Farm] is my home. I cannot imagine my life not being in this environment because I don't belong in the city environment. That's the way I feel. Parang hindi ko makita sarili ko sa concrete jungle. I belong to greenery, fresh air, and iba talaga yung energy dito. Ang kagandahan dito, mas matagal ka tumanda. Every time na nararamdaman ko na imbalanced ako, I just walk around here, inhale and exhale, drink a lot of water, practice the art of life, appreciate more, go back to who I am, and paying attention to my being."
"I have this very casual life here. I don't want to make it complicated. I love talking to guests and my team and encouraging and inspiring them. I love dialogue, as well as sharing thoughts and ideas. I always spend time with my team because that's really my core."
"Here at The Farm, even during the pandemic we were fully operational. It's because when you give, you attract blessings. We give to our neighbors, and then the more you give in abundance, the universe gives to you. When you think of beautiful things, beautiful things happening to you. What I give, comes back."
The next time you book a stay at The Farm at San Benito, do yourself a favor and look for Lem to have a chat. You won't regret it.
Book your wellness getaway at The Farm at San Benito today, by logging on here. Follow them on Instagram @thefarmatsanbenito
Cover photo by Content Pixie on Unsplash