Mindflow: Unfolding The Stories Of COVID-19 Survivors
What does it take to survive COVID-19? In this last episode of Mindflow, we take you along our conversation with survivors Sen. Sonny Angara, Iza Calzado, Robbie Meriales, and Marilen Faustino
It's been months since the Coronavirus outbreak started, and it just keeps getting more and more real (and surreal), as we spend endless days quarantined in the safety of our homes. While we stay isolated from the outside world, seeing the statistics grow daily rather than decrease certainly adds to the anxiety that keeps us down. With a whopping number of over 15,000 confirmed cases in the Philippines, it surely keeps us pondering on what will happen to us in the near future.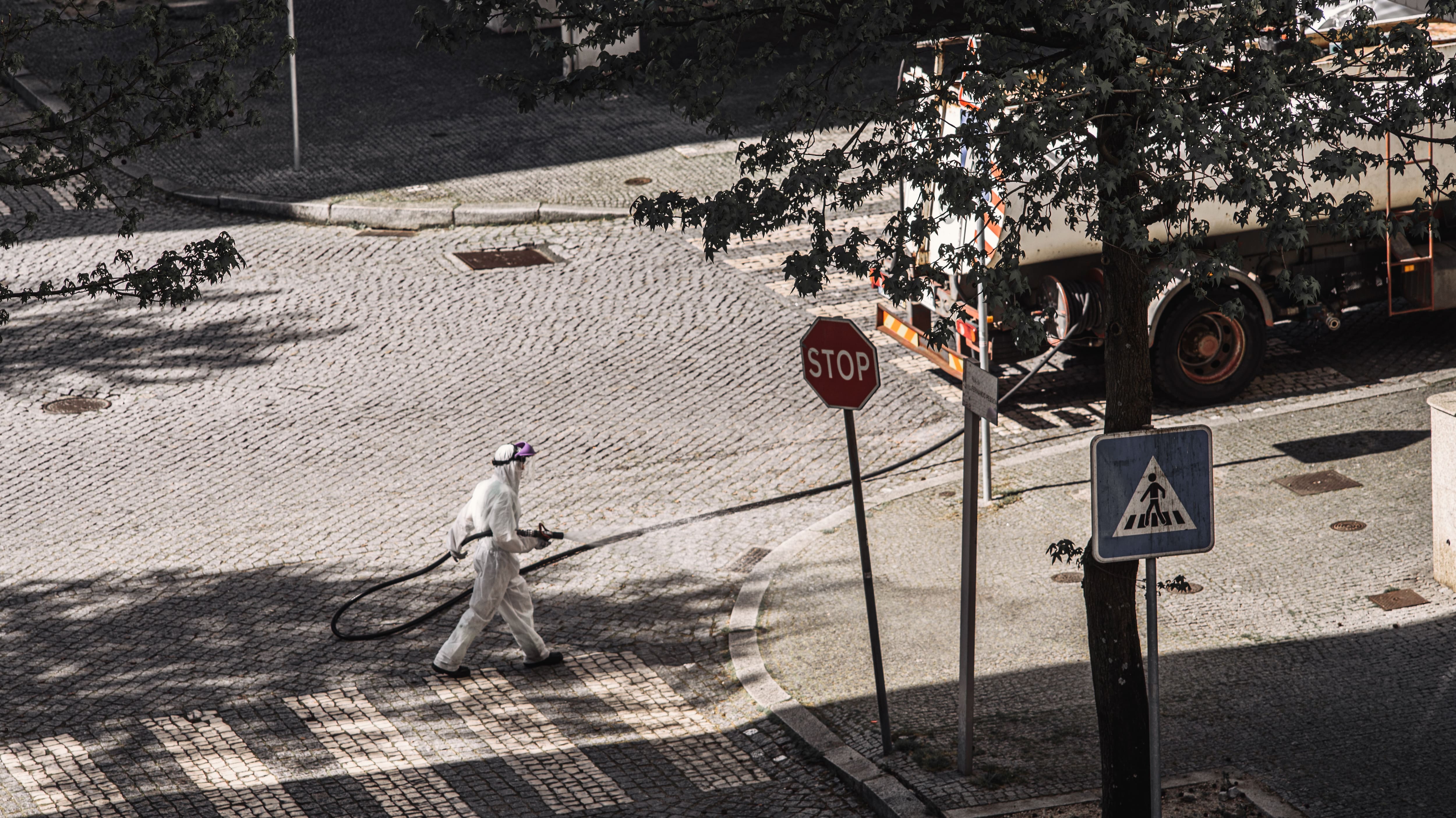 Unsplash
While it's undeniable that these times make it nearly impossible to see the world with rose-colored glasses, we can always choose to channel our energy to doing good, by lending a helping hand to non-profit organizations that support frontliners and the impoverished in society. At the same time, nourishing ourselves with good energy also helps make these uncertain times a bit more bearable. Additionally, we can also reflect on how this pandemic has made a huge impact in these modern times, and pick up lessons that will better shape our forthcoming choices, not only for ourselves, but for the whole world.
In the past four weeks, Metro.Style has created a digital talk show with wellness personalities Sara Black and Teresa Herrera, to provide a safe space for those people who are seeking meaningful conversations about mindfulness, self-care, and mental health during this pandemic. Each episode included distinguished guests in the industry.
The first episode was all about business and sustainability, followed by an episode on creativity and living purposefully, the third was all about advocacies. Last week, we had a touching conversation with COVID-19 survivors.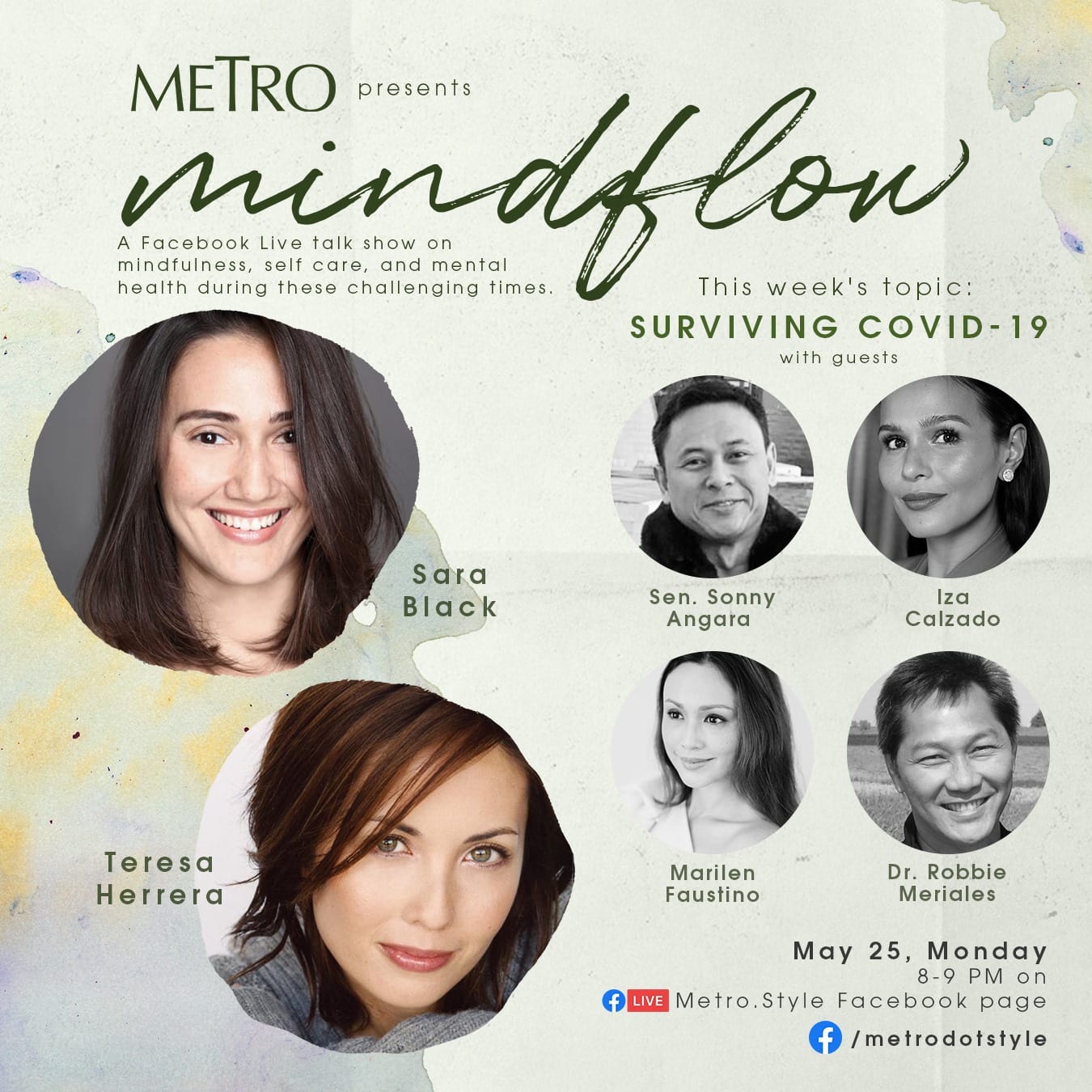 Our guests for the last episode of Mindflow talked about their different experiences in overcoming their own personal battle with COVID-19. Being a part of the thousands of people who got cured from the virus, hearing their share of struggles makes it even more clear that this pandemic is real and it affects everyone, and that we as human beings should take part in flattening the curve by following the restrictive measures, to ensure our loved ones' safety as well as our own.
Marilen Faustino – Interior and Product Stylist
"I think I came out really thankful because I saw the purpose in all of this. It wasn't 'why me?' but the question that I asked is 'what is the purpose?' and I was able to find that. I found that in that whole journey, which is for me, to be more prayerful and put my faith completely in God and to not be anxious. Because through God, He really showed me that He is still in control and He sits on the throne, and we should just all help each other [and] be kind to each other. We should think positively, and then hold on to that divine being who is God and really trust him, fully."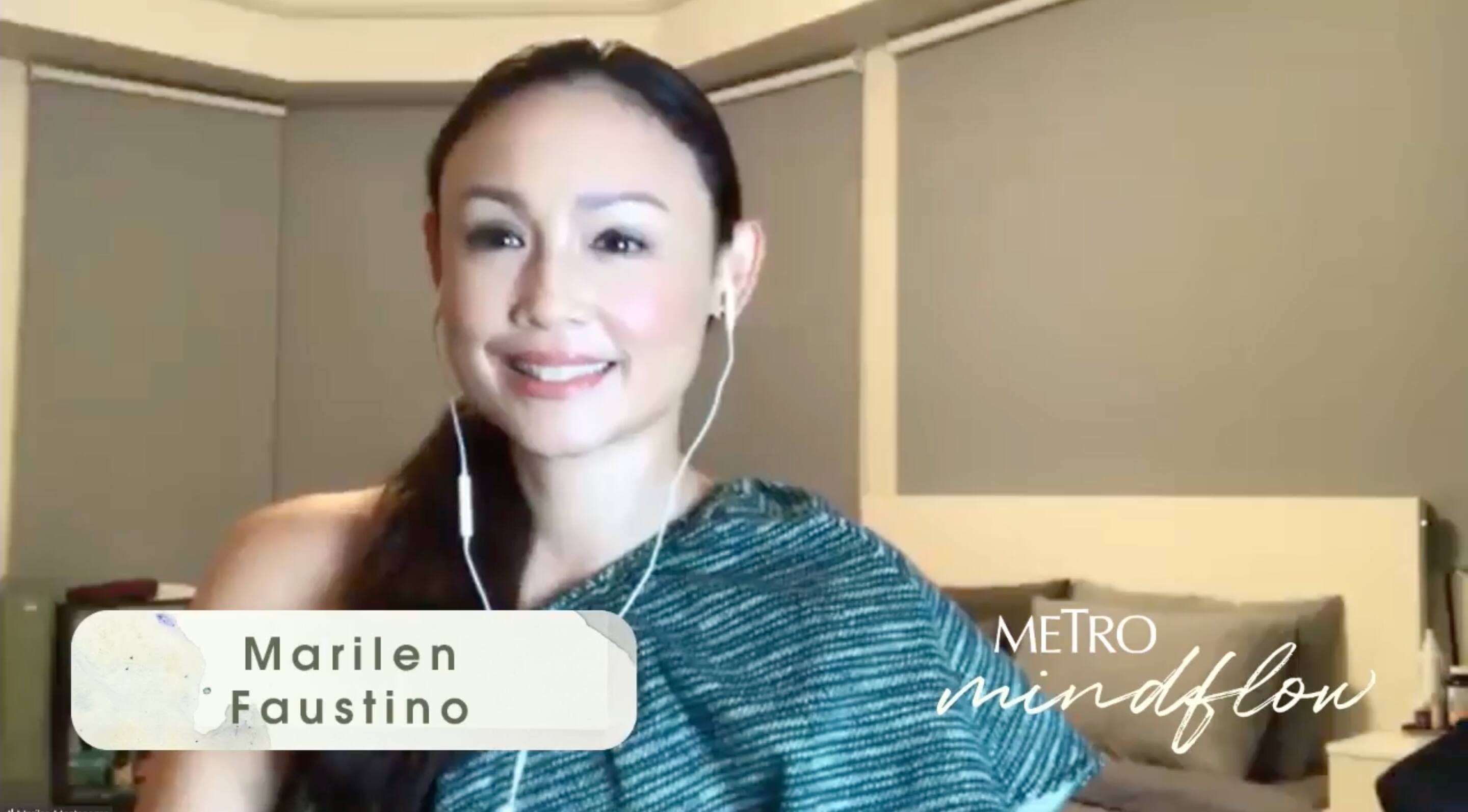 Dr. Robbie Meriales – Orthopedic Doctor and Cartoonist
"The hard part was preparing for it. I was giving my ATM pin numbers to my wife, I was telling her 'where are the documents?' It's a mad preparation for the possible eventuality that I might not make it out. I called a priest friend and I asked for the sacraments, and I got absolution and [when] I actually got incubated, I was relaxed..."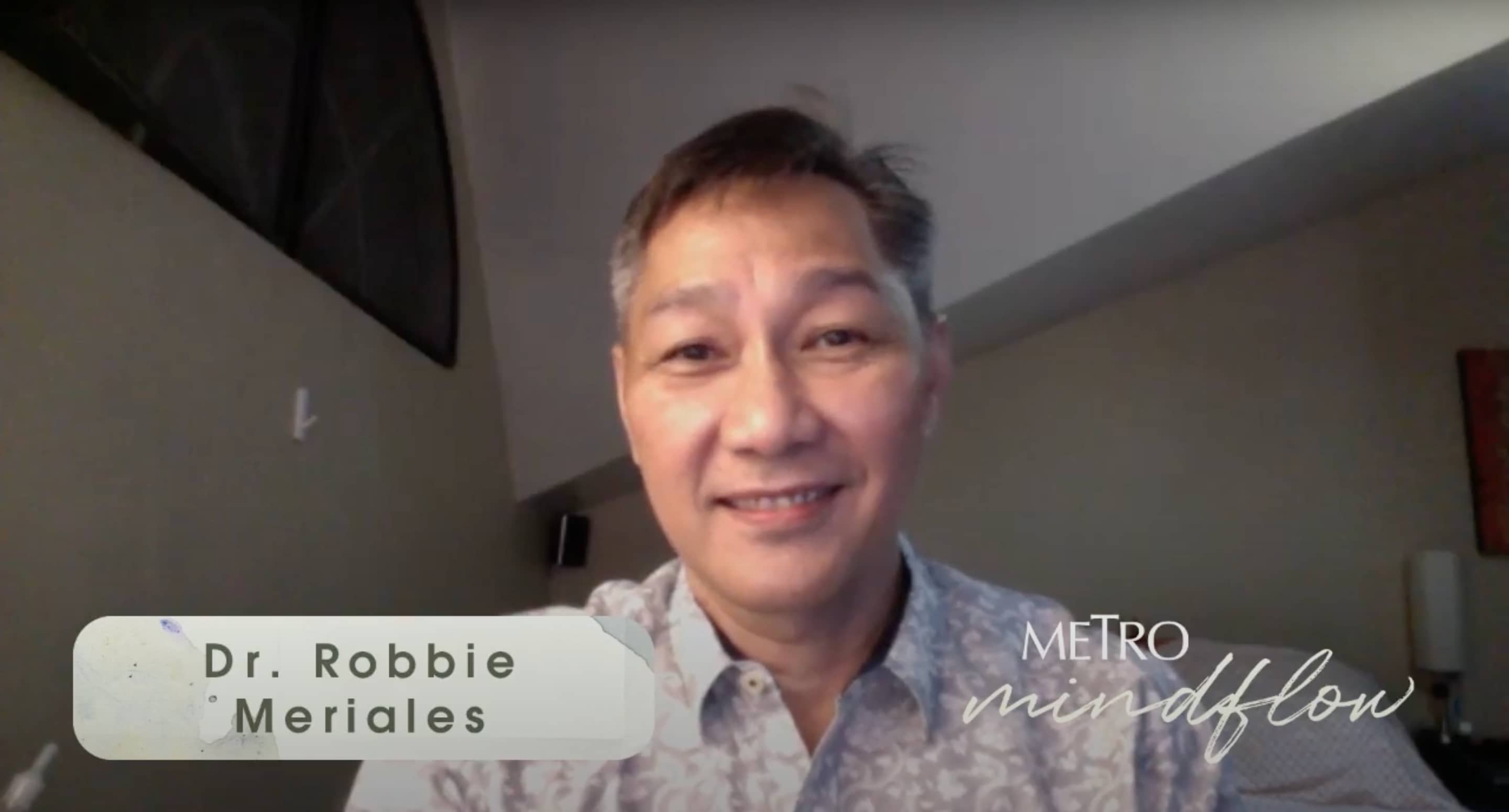 Sen. Sonny Angara - Filipino Politician
"I had a moment looking out—because I had to stay at a different part of the house downstairs because the other rooms are upstairs—I just asked for a fresh Calamansi juice, hot chocolate, and bread, and I was so happy watching the sunset. And I just realized, I have never done it in my house, for like maybe 10 [or] 15 years. It's kind of like 'so in the moment' and that's a simple joyful moment. It was one of those things [when] you feel as one with the universe. It was a touching moment. It just made me realize [that] maybe this virus could make us think about our lives and reflect and try to be better going forward."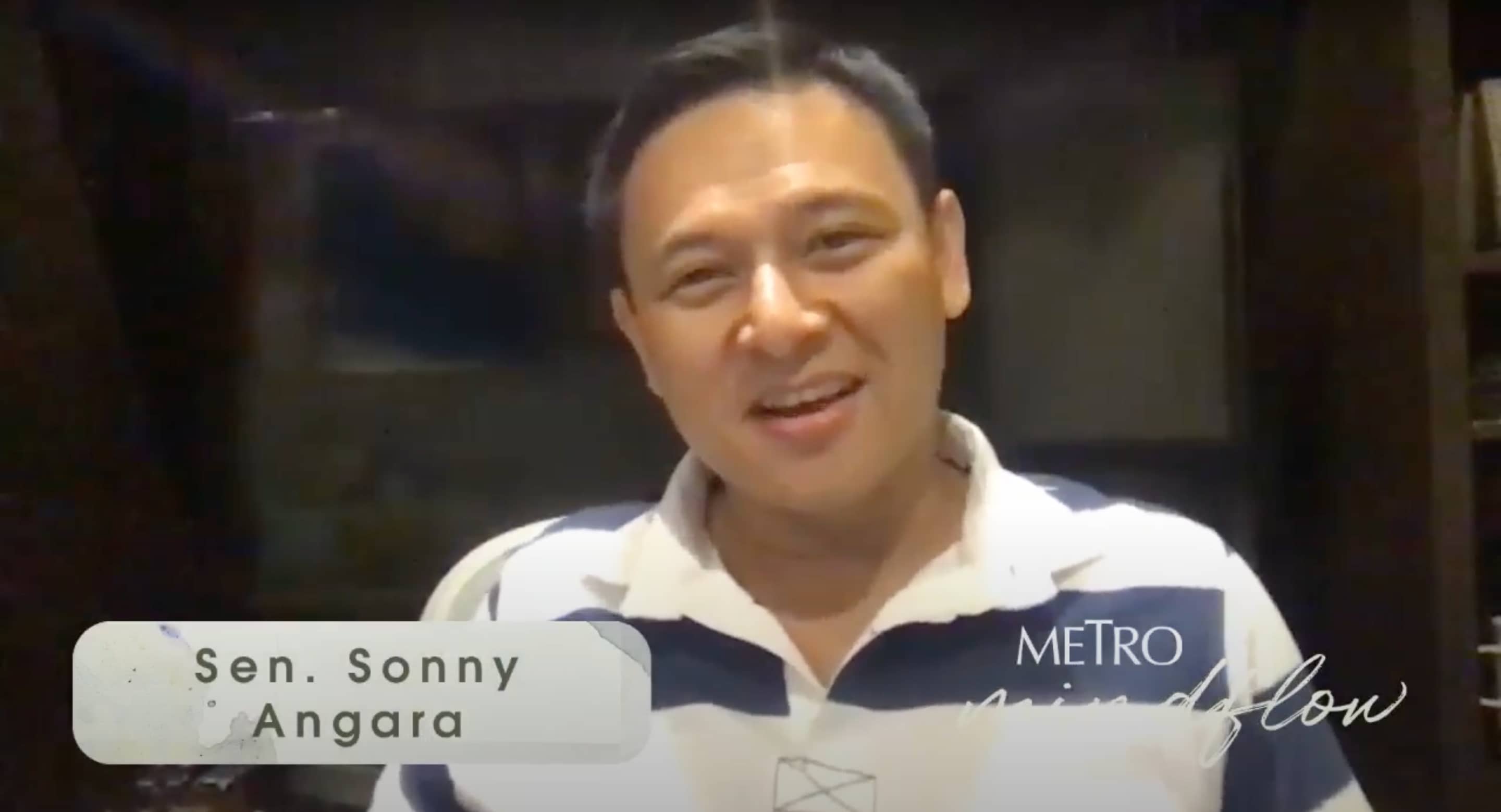 Iza Calzado – Actress and Advocate
"There was a moment when I asked myself, 'Why me?' And immediately, it was not 'why not?' it was why me and then there was a voice—maybe it was me, maybe it was God that said, 'why not?' It was that and that was like one of the toughest days in the hospital. I never went to ICU but there was a day they told me [that] I was going to the ICU but an hour after, they changed their minds. So I've been through that and I think this was around that time when these thoughts came into my mind and for some reason that 'Why not?' just meant that 'Why not? You can pull through it. You are strong enough. You are healthy enough.' It just felt like I was being called…"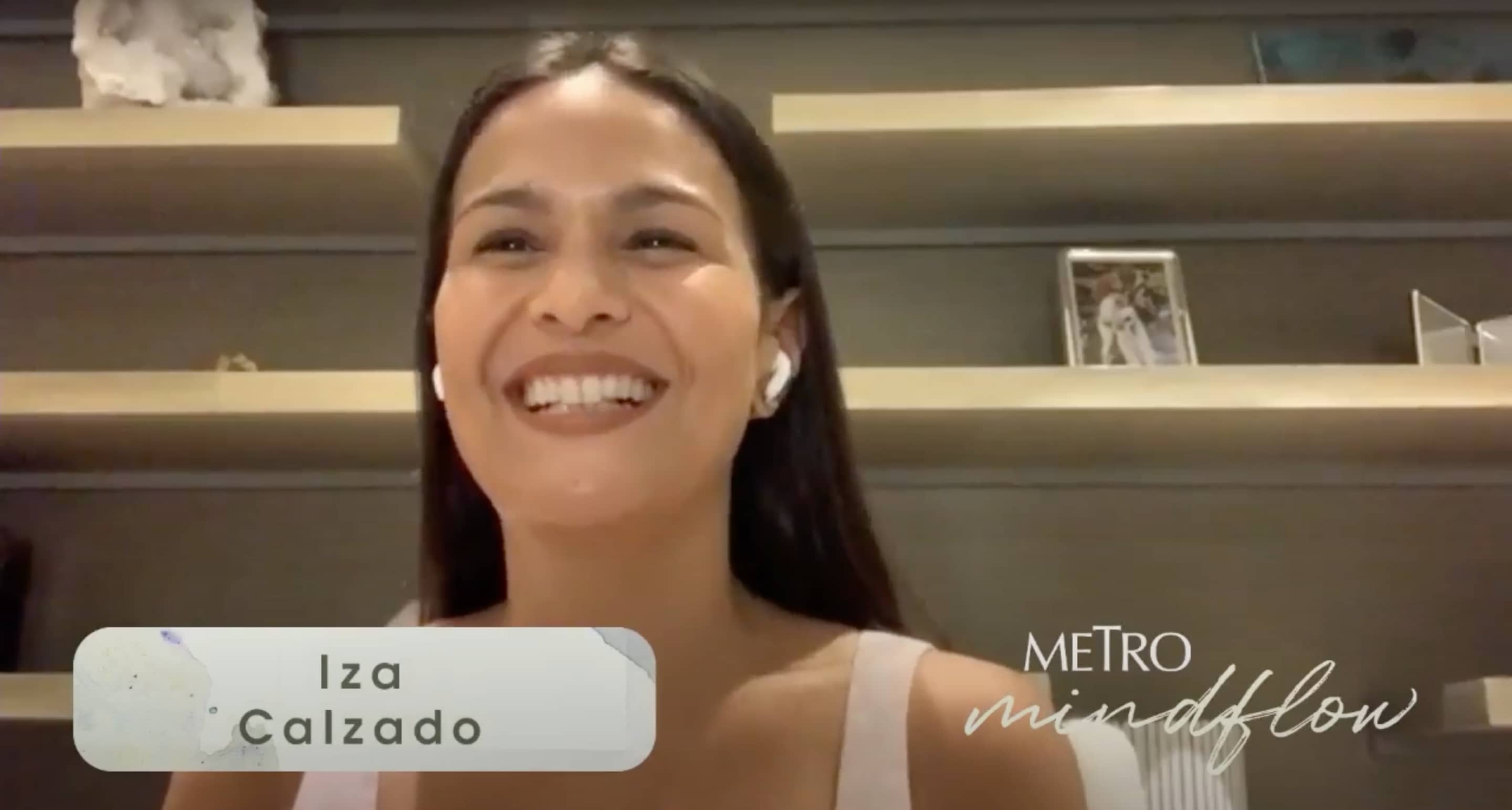 Watch the last episode of Metro's Mindflow below here: