Nadine Lustre and Yassi Pressman Share Their Personal Struggles And How They've Coped
Mental health advocates Nadine Lustre and Yassi Pressman invite us to attend the 2022 National Mental Health Summit as they share their own struggles with mental health
In line with the World Mental Health Day last October 10, 2022, Mind You Mental Health Systems (Mind You) partners with the Department of Health (DOH) for this year's National Mental Health Summit. With the purpose of extending its services and empowering individuals who are combating mental health issues, Mind You is holding and hosting the advocacy affair at the SM Aura Premier's Samsung Hall this coming October 25 to 26.
Partaking in the grand summit are guest speakers and celebrity changemakers Nadine Lustre and Yassi Pressman, whose personal experiences propelled them to champion mental health and stamp out the twisted stigma that comes with it. In an interview with Metro.Style, Mind You investors Nadine and Yassi speak up about their struggles with mental health.
"When you're burnt out kasi, parang nag-o-autopilot ka. You know you have responsibilities but then, at the same time, your mental capacity and your emotional capacity and physical as well—parang wala na—shut down na talaga," shares multi-hyphenate star Nadine Lustre, who had bouts of chronic burnout at the height of her stardom.
She harks back to the time when she took on the burden of a somewhat repetitive and stiff life. "It became very robotic for me. Para na lang akong robot, just because I was so drained with work. I was thinking of so many things. At the same time, [I was] just super, super exhausted. A lot of times, we really get to that point especially when we're working non-stop—when we're grinding non-stop," the singer-actress says.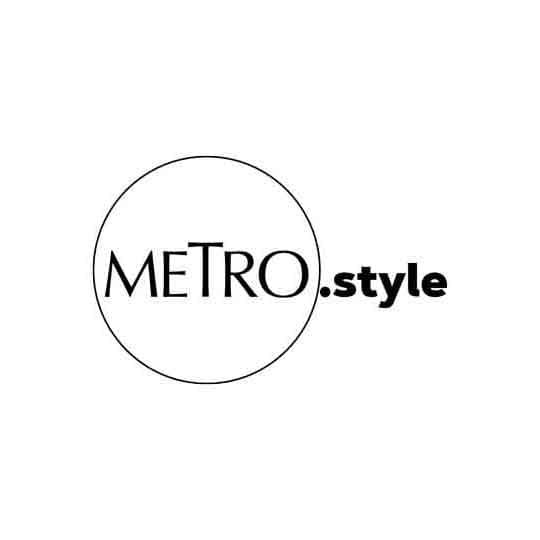 Join Nadine Lustre and Yassi Pressman At The National Mental Health Summit 2022 And #FindHope Just As They Have | Mind You
"It came to a point where I stopped saying 'no.' It was all just 'yes,'" Nadine explains, looking back on when she grappled with the things that got the best of her. "When you say 'no,' [ang] feeling mo, mawawala 'yong mga opportunity na ino-offer sa 'yo so that time, 'yes' lang talaga. But then, I have learned to say no to a lot of things and just put my health first."
When asked about what safe spaces the two take refuge in whenever the waves ransack their peace of mind, performer-actress Yassi Pressman answers: "I think on a regular [basis], pinaka-okay sa akin talaga is when I check in with myself—when I get to talk to myself," she starts off. "I try to have a morning routine. If possible, I [will] wake up right away."
"I drink a lot of water and then, I go for a walk before I reward myself with a cup of coffee. Kasi, by doing that, it's pretty quiet pa—medyo maaga pa. I can hear myself; I can hear my thoughts," she tells us, slicing from her own self-care operations. "The sun's on me. I can breathe fresh air. Before I go on my phone, instead of automatically checking social media like before, that's one of the things that helped me na ngayon sa araw-araw."
As to how she copes with pain, Yassi claims: "Siguro naaabangan ko na siya minsan when it starts tingling in my tummy or if I'm feeling heavy." She continues, "If I don't stop this now, then I'll probably have a harder time later so I shift my focus and then, I try to keep myself busier. In a way, dini-distract mo rin 'yong sarili mo so that you can deal with what you're going through in a better state of mind."
Nadine, on the other hand, opens up about her newfound abode. "I guess I'm very fortunate because I have a home that I can run to—I have Siargao, which is definitely now my safe space but aside from that," she adds, "people could also be safe spaces," allowing a smile that stretches up to her eyes, looking ensnared by the beauty of both a place and a person. "I always open up to my boyfriend, especially [that] he knows all the ins and outs of me."
"It's just giving yourself that time to kind of pause and go through what it is—process what it is you're going through because sometimes, we're so busy na we forget to process everything hanggang sa makalimutan mo na lang and you sweep it under the rug," Nadine contests, swearing by how a suppressed concern eventually backfires if left unaddressed. "It comes back up and then you're like, 'Oh, okay. This is that one thing I didn't deal with.'"
Despite their stoic characters, these prominent personalities have had their share of catastrophes that they dealt with for a long time—let alone the silent battles and survivals that they have accrued. "Sometimes, I just used to bottle it up. Tapos, titiisin ko na lang. Iiyak na lang ako. Pero ngayon," a braver Yassi beholds, "hindi ko pa rin siya kailangan i-broadcast into public. Instead, I will release it within myself. I will ask myself [kung] worth it ba 'to."
"Does this person—does this event—should it take power over me or dapat ako 'yong magsasabi na, 'Huwag mo nang isipin 'yan! Just focus on the things that make you happier. Bubuhatin ko ba 'to araw-araw?' Siguro, mga ilang buwan [din] 'yon na beating yourself up," she muses, finally making sense of her previous situation. "It gets better when you learn and if you're open to listen[ing] to yourself."
Nadine, too, talks about her childhood anxiety. "When I was younger, 'yon—lahat 'yon, silent battles just because I didn't have anyone that I could run to so I didn't really have that support system when I was younger. I didn't even know what I was going through when I was younger so everything was a big question mark to me."
Like a diamond that she is, Nadine leaps from being vulnerable to being venerable after having been polished under pressure. "Right now, I'm really so open about what it is that I'm going through because I know that a lot of the younger generation are going through the same thing and I'm sure they're also clueless," she avows, butting in: "At least, be the light and show everyone that it is a real thing and that everyone goes through it and no one is really safe."
"I know how to handle it na. They may be silent battles but those are battles that I know how to win na," Nadine affirms. "If you can handle it yourself, go ahead, but if you need help, it's also not bad naman to ask for help. You always have to choose your battles lang din and you have to choose them wisely."
Attesting to the normality of mental health conditions and the negative effects that they bring, Nadine and Yassi lead a united front to fight against the harrowing attacks of depression, anxiety, dissociation, and social stigmas. To shed light on the seriousness of mental health and emotional phenomena, they encourage everyone to participate in the event.
"We're inviting everyone—I hope you can all come to [the] Mental Health Summit," Nadine urges. Unanimously, Yassi calls on each and everyone to commune with themselves and inner thoughts. "Everybody is invited—all the families, all ages, people in school—no matter who you are or where you're from. Kahit ano pa 'yan, we're all human at the end of the day and we all have feelings and we all have to take care of ourselves."
Log on to this website for details on the mental health summit. See you there!
Lead photos courtesy of Mind You