Overwhelmed? Tired? Anxious? Get Some Tips From How Erwan Heussaff Handles Stress
Erwan shares mindfulness routines, stress-busting tips, and how creating mental health content helps his own well-being
Mental health is probably one of the hottest keywords of the last year, mainly due to the anxieties, social detachment, and stresses brought by the global pandemic. And for many of us, our mental health is usually challenged by the different kinds of stressors we encounter in the day-to-day—may it be stress from the work-from-home or study-at-home setup, from wearing masks and shields and putting yourself at risk if you need to go out for work or for essential supplies, of dealing with health scares and Covid-19 cases in your family.
And the thing about stress is that it can do real harm on your physical and mental well-being if left unchecked. While our bodies are built to handle stress, when it becomes long-term or chronic, it can have serious effects on the body. The American Psychological Association emphasizes that stress can bring chronic musculoskeletal disorders, trigger asthma attacks, contribute to long-term heart problems, chronic fatigue and depression, immune disorders, and so much more.
In the same way that we all have different stressors, we also have different ways to cope with stress. While there is no one formula that deals with stress in a snap, there are many general advice that one can follow to at least lessen the effects of stress.
Erwan Heussaff has been an advocate of health and wellness for years now, and through his new partnership with Nico Bolzico, they've created a fitness app called Rebel, which has also become an avenue for him to share tips and practice good wellness and mental health.
Metro.style talks to Erwan to know more about how he is dealing with his own stress nowadays, hopefully to pick up some cues that we can apply in our own lives.
Hi, Erwan! How have you been doing? What are some of your biggest sources of stress nowadays?
I work in a very tactile business, from food to moving around in shoots and collaborating with our team. We do our best work when we can focus 100% on our craft. Nowadays, it's almost impossible to do that. Whether we are working on the deli, at a shoot in the studio, or attempting to shoot outside, we all feel a little uncomfortable because of the current situation and we all want to get the shoot done as quickly as possible. This is currently what stresses us out the most—to achieve the same quality of output as we used to before considering the constraints.
Sadly, there are some stuff as well that we can no longer accomplish that we set out to do a couple of years ago. Most of our documentary and series ideas have been put indefinitely on hold and we have to resort back to just shooting recipe content.
Right now, I try not to focus on the "what ifs." This is the current situation. That's the reality. We are just happy that we can keep working.
Before, we have opportunities like travel, training in the gym, and enjoying the outdoors as a way to destress. But the difficult thing with the pandemic is that on top of the increased stress levels, we have no access to these little pockets of happiness that we used to have. How about you? How has the pandemic changed the way you personally handle stress?
I never really valued weekends before. I was a 24/7, 7-days-a-week kind of guy. If there was work, I would do it. I was OK with this because I was able to work out every day. Even though work demanded long working hours, they got me out of the office, into the field, and that always felt like a break. I worked a lot but I had balance.
The pandemic made it impossible for me to be as productive, so my working hours got even longer, because I wasn't able to accomplish as much in one day anymore. When I was in lockdown in Australia, I was basically working 15-hour days, every day. Eating, working, exercising, at home. So it all felt very stressful.
Thankfully, I had my little family to turn to for happiness. When we got back to the Philippines, I made it a point to only work 3 hours on Saturdays and try not to go online at all on Sundays. That way, even if we are just at home, it feels like a proper day off that I can spend with my family.
Can you share some mindfulness tips that worked for you when you have to deal with problems and bigger stressors? Do you have a process for when you have to deal with something stressful?
First, understand what you can and can't control. Acknowledging these doesn't make the stress of the situation go away, but rather, it can help you plan accordingly. When you place your focus and energy solely on what you can't control, stress can just snowball and become worse, to the point of really not knowing how you can handle it anymore. When you know what you can control, you're able to do something about it to lessen, if not take away, the stress you're experiencing. Remember: it's not always easy, but it can be done.
Second, find the root of the problem. Understand why you're feeling stressed and anxious. Ask yourself: what is the cause? Once you've figured it out, acknowledge what you feel—be angry if you think something is unfair. Don't suppress what you feel, but don't act impulsively either. When you've let yourself express those emotions, ask yourself why the situation made you feel that way, then start working on how you can improve the problem. Keep the momentum going by doing something to change the situation. Always ask, "What does that first step look like?" and then take it.
Finally, talk to someone and accept support. When you're faced with something difficult, it won't always help to just sit and wait the problem out alone. Look to someone you can trust, bounce your thoughts off of them, hear their opinions out, and that might help you find solutions.
Processing your situation with someone not only allows you to understand your situation and yourself a bit better, but it also lets you see things from another perspective. It works the other way around too—distancing yourself from people who bring negative energy can be a seemingly small, yet very effective step in reducing stress.
Another option to express your worries is journaling. This method has been proven to encourage clarity of mind. Writing your thoughts enables you to pour out your raw feelings, and understand and process your emotions.
You're very hands on with Rebel, and you constantly upload videos called "Daily Habits" where you give tips on creating good habits that will help you handle stress, sleep better, improve your mental health, and so much more. How has your own stress management and routine influenced these content that you put on Rebel?
I did a series recently on Rebel where I talked candidly about what I've learnt about stress and mindfulness and how I've applied it to my own life. I'm in no way an expert, but I've always believed that we really do get to choose how we react to any given situation.
I'm lucky because the writing and the cooking that I need to do for work have always been avenues for me to relax, but on top of that, I try to practice little things like gratitude, mindfulness, and what I call self check-ins. Basically anytime you react to something, ask yourself why and if you were right to react the way that you did. Most of the time, I find that you can actually look at things objectively, as long as you are 100% honest with yourself.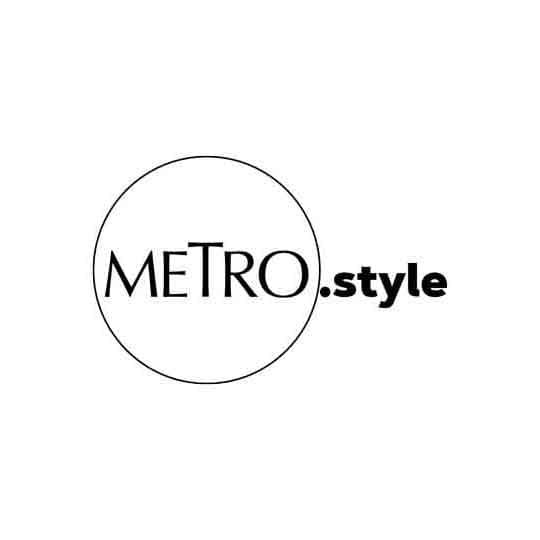 Download the Rebel app here | Courtesy of Rebel