Fascinating Women 2022: The "Broth Queen" Kim King
The woman behind Heart Evangelista's weight loss shares her wellness journey with us, and what makes her wake up every day.
This is a classic case of "how does she do it?". Kim King, soon to be mother-of-four children, is positively glowing on her sixth month of pregnancy, and is on top of her thriving business Kim King's Kitchen—a health and wellness brand that promotes bone broth fasting, and healthy meal plans, among others. She also owns All Good Dough, a gluten-free product line that complements her main business. The 33-year-old entrepreneur has transformed her passion for living a healthy life into an entire brand that aims to help as many people as possible live their healthiest lives.
We love Kim's Instagram page, as it is chock-full of wisdom on healthy eating and wellbeing, in between posts of her beautiful children and her loving husband. We've got to admit—we envy her glowing skin and tight, toned body, so we had to find out what her secrets were. Apart from being known as the coach behind Heart Evangelista's huge weight loss, Kim is also a beauty, health and longevity, fasting, gut, and skin nutrition specialist. In this month's Metro.Style Fascinating Women special, we were fortunate enough to speak with Kim and pick her brain about how far she's come, what the challenges have been, and what she's learned through them all. Read on, and get inspired!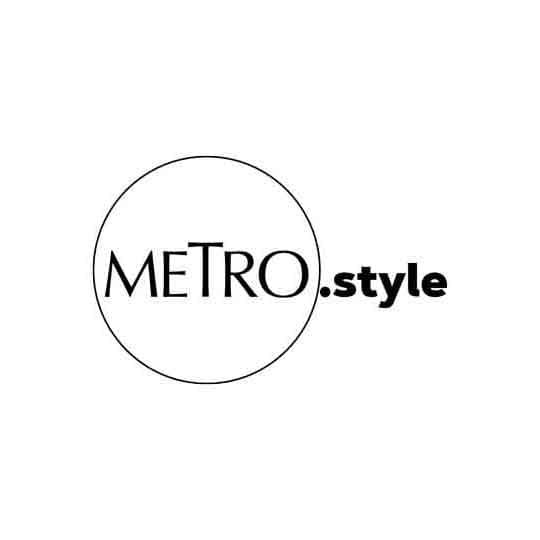 Kim King | @brothqueen / Brian Mamawan
Metro.Style (MS): Please tell us about your beginnings. How did you get to where you are now? Has this field always been your passion?
Kim King (KK): I have always been interested in healthy eating but it was more about keeping off excess weight rather than about the health benefits. I started taking healthy living more seriously when my mom was diagnosed with cancer in 2010, and I myself got a cyst in 2015. These medical events in our family's lives made me take a second look at how I was living and what I was eating. My mom and I did a complete adjustment on our eating habits.
Then my father introduced me to water fasting. It was difficult at first but after only a few days into the fast, I already noticed my cyst shrinking. And so began my interest in living a healthier lifestyle, which eventually led me to broth fasting. I found that unlike water fasts, broth was more filling and gave me more energy throughout the day.
I did more research and discovered all the health benefits of broth fasting such as an abundance of gelatin, amino acids, plus the presence of glycine. I experimented with different broth recipes until I came up with, in my opinion, the best recipe. I posted it on social media and much to my surprise, I got a lot of notifications and inquiries, and so I started Kim King's Kitchen. Now we've expanded to offering to more than just bone broth. We also have healthy meal plans, fat burning smoothies, and other healthy food options.
MS: Tell us the top three most valuable lessons you learned along the way.
KK: We need to be grateful all the time. When we are faced with problems, we tend to forget the good things that we already have. As I've gotten older, I've learned to appreciate both the blessings and the challenges that life brings me. We have to remember that whatever the situation may be, there will always be a lesson to be learned. And these lessons can help make us better people.
We need to persevere in the face of adversity. This is what will drive your success. I think I've always had this. I always put my heart into what I do and make sure that I am consistent regardless of how difficult the process may be. I know that if I am patient, I work hard and I put in maximum effort I will achieve what I set out to do. I always plan for the future and see how it will affect everything in the long term. We will only fail when we stop.
We need to choose our thoughts wisely. Our mind controls everything. Whatever you think, materializes. Once you change your mindset, you won't need the world to provide you with a reason to feel joy, gratitude or appreciation. You will find it yourself.
MS: What makes you wake up in the morning? What is your passion?
KK: My passion is helping people become healthier. I want to change people's mindset about healthy eating. Eating healthy isn't just about losing weight but rather emphasizing their overall health–getting in shape, healing their bodies and having more energy. I want to provide people with an easy, delicious and accessible way to become their healthiest and best selves. Every day I am excited to learn more about healthy living and healthy eating so that I can help more people. Knowing that I have changed lives with our products, our advice and our support tells me that I am doing something right.
MS: If you could change one thing in your journey, what would it be?
KK: None. There is nothing I would change because I honestly believe that all the blessings and the challenges that I experienced in the past have contributed to who I am today. We are all molded by our life experiences and I think I am right where I want to be, and I am who I am meant to be.
MS: As a woman today, what do you think is the value you want to pass on to future generations that will come after you?
KK: Find your passion and your mission in this world and live your life to fulfill both. Loving what you do will give you a reason to wake up in the morning. It will give you the drive to learn, to improve and to discover. It won't always be easy and it won't always be obvious but when you find it you'll know. Kim King's Kitchen started with me sharing my bone broth recipe on social media and now it's a business that gives me a chance to achieve my mission of helping people.
MS: If you could go back in time, what would you like to tell your 18-year-old self?
KK: Sleep as much as you can. Now that I have a better understanding of what it means to live healthier, I have realized how much sleep contributes to our overall health and wellness. I wish I slept better and slept more when I was younger. Now that I'm a mom, I make sure that I am teaching my kids all the learnings that I have accumulated through the years, to make sure they don't practice the same unhealthy habits that I had when I was younger.
MS: What's next for you and your brand/s?
KK: Right now we are focused on growing our product offerings and our distribution channels. We are constantly creating new meal plans for a variety of medical conditions, meal preferences and lifestyle options. We are also expanding our distribution so that more and more Filipinos can avail of our products. In the future, we plan to have a cloud kitchen of our own or maybe even open a physical restaurant.
Follow Kim on social media at @brothqueen, @kimkingskitchen, @allgooddough, and @_youarewell_