Have A Love-Hate Relationship With Food? Not Anymore With 9 Sustainable Hacks For Eating Right
Strict dieting and intermittent deprivation? Maybe not. But realistic, manageable, and sustainable eating habits? Yes, yes, and yes!
It's about 10:30 a.m. as of this writing, which means there are probably hundreds of women (and men!) repeatedly glancing at the clock and unable to focus on the task at hand. There's an hour and a half left before noon—a.k.a. the time of the day when they can finally sink their teeth into their first meal of the day and fuel their bodies and minds to complete the week's to-do list.
Sure, skipping breakfast, coffee and all, might be an effective weight loss diet for some, and that's not a problem. But how fun is it, really, to have to exert that much self-control when you're dreaming of early morning meals you're missing out on (rice and ulam? What about crispy on the outside-doughy on the inside bread with yolky egg and smooth avo? Yogurt and fruit bowl? Savory crepe with some cheese and salmon slices?), or worse, when you're surrounded by people actually enjoying breakfast, one mouthful at a time.
Raise your hand if home quarantine has not been good for your food-related frustration.
But that's exactly what we wanted to talk to you about.
Staying healthy—and feeling good about sticking to the habits that keep you healthy—shouldn't feel like torture!
The goals of diet and nutrition (which, no matter what regimen you subscribe to, are keeping your body and mind fit) shouldn't be overshadowed by the burdens of deprivation and sacrifice. Of course, staying healthy is a "no pain, no gain" situation even for the biggest health buffs there are, but there are ways to make the process enjoyable and feel that you're making progress more than you are being subjected to endless agony (can you smell the aroma of garlicky goodness wafting towards you from your kitchen?).
We had a conversation with Doctors John La Puma, Rico Jose Manuel B. David a.k.a. Dok Bok, and Oyie Balburias as well as wellness-focused entrepreneurs Tanya Maria Aguila and JP Alipio, and publisher Bea Ledesma to come up with advice just for you, as each of them shared their personal health journeys as well as current research in the field.
Backed up by their expertise and firsthand experiences, they guarantee that this love-hate relationship with dieting, fitness, and health need not exist. It can be all love, with no space for hate—plus lots of room for delicious meals and a stomach and tastebuds that will thank you for it!
Scroll through the gallery below to see what they had to say about diet and nutrition tips that aren't only yummy and good for you, but practical, efficient, and sustainable enough for you to keep practicing for a lifetime!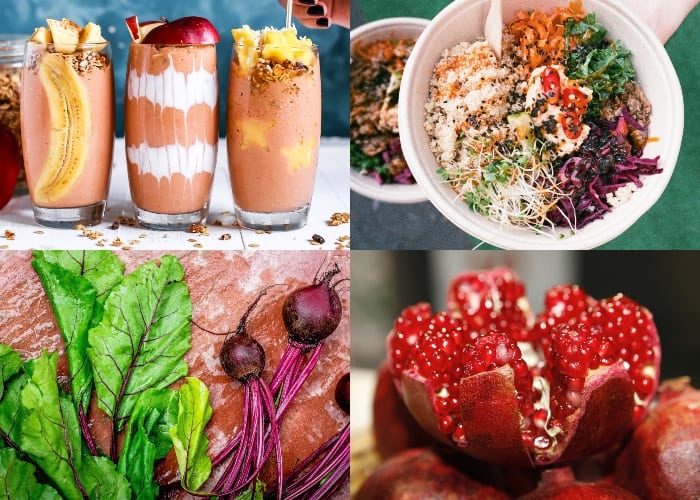 Tips and tricks for eating right and sustaining the habit
SWIPE LEFT OR RIGHT
TO NAVIGATE BETWEEN PAGES
Tanya, OneLife Studio founder, says:
JP Alipio, National Geographic Explorer and Cordillera Conservation Trust co-founder, says:
There's another discovery we made in the context of speaking to all these health experts.
If you haven't yet heard of it, now is a good time to get up to speed on Sekaya raw actives, powdered nutrient-dense superfoods that are easily mixed in with dishes, smoothies, and beverages without altering the way they taste. There are six different varieties, and each target a unique set of health concerns, so really, there's something for everyone! Our favorite part about them definitely has to be how there's a mixture for every day living, and others that have more targeted benefits.
Here's where you can learn more about Sekaya raw actives.
So what do you say? We'll see you at lunch, and we can all enjoy a meal together—no food deprivists allowed!
Images from Unplash and Pexels