Eat Your Life Force At Shaka Café In BGC!
Your favorite healthy spot in Siargao and El Nido is now in Manila—and you can order online too!
Life force is a term used to describe the vitality and strength in living things. Food is full of life force- the fresher and more alive it is, the stronger the life force; processed artificial food is dead, while fresh fruits and vegetables are full of life.'You are what you eat' has never been truer. Shaka Café brings its food full of life force from the islands into the heart of the city with its newest branch in BGC.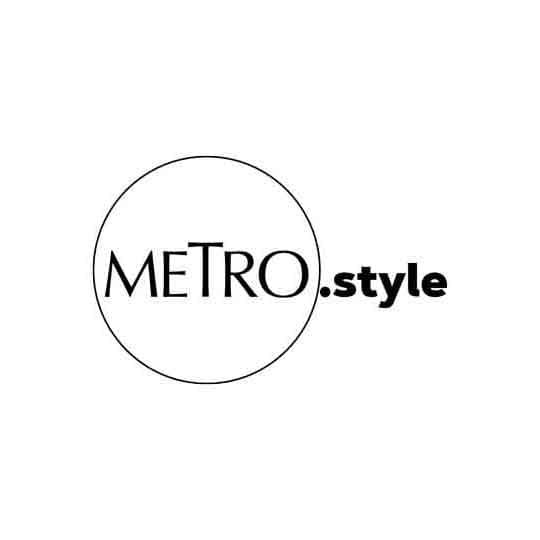 Shaka Cafe BGC | @shaka_cafes
Shaka Café brings about a whole way of life, not just a dining experience. I first heard of Shaka Café from my surf-loving sister who would send me pictures of her smoothie bowls from the original Shaka Café in Siargao. She described it as 'your kind of food—healthy and makes use of local ingredients.' I got the opportunity to try Shaka on a trip to El Nido about two years ago. By this time I had already gone fully plant-based, so Shaka was the only place I ate the entire time I was there. Eating the plant centered food just makes you want to live a lifestyle that's free of artificial food and makes you kind of want to be healthier. We caught up with Shaka Café's owner, Ben Plummer, to tell us a little bit about the origins of Shaka.
Ben arrived in 2010 on a surf trip with a dream to surf the famous Cloud 9 of Siargao. After meeting his wife, they decided to permanently relocate to Siargao. There, they saw need for cleaner, more diverse options for more nutritious food. "Shaka embodies two cultural philosophies. From Hawaii, Shaka culture represents easy times, chill vibes and friendly intent. Whilst out of ancient Indian transcript "Shaka" translates to "vegetarian".'
Ben says that Shaka was 'born on the islands by surfers originally to feed surfers, has grown in popularity and desire by majority of population as society drifts to a healthier standard of living. This saw us follow the booming tourism trail across the island chains of the Philippines.'
From a 20-sqm smoothie bowl shack out of a garage, Shaka now operates in Siargao, Lio in El Nido, and the center of Manila in bustling BGC. Shaka is now joined by Chef Cessa Obrador, a chef who has been trained in plant-based cooking and who has cooked in some top rated establishments such as The Farm at San Benito as well as plant-based establishments in Singapore.
On my first visit to Shaka, the day it opened in BGC, I teared up looking at the menu—tears of joy, seeing so many hearty plant-based options. When I talked to chef Cessa, she mentioned that all things could be made using gluten-free ingredients, upon request, such as bread and pasta, as she realized that many vegans also look for gluten-free food. Music to my ears! I chatted to the owner, Ben, over e-mail, for a more details about what makes the food at Shaka café so full of life:
How do you make use of local ingredients?
Our coffee is 100% local arabica, sourced from the farmers of Benguet Fruits come from across the country, sweet Mindanao mangos, fresh Baguio strawberries. We try to harness all true authentic flavors and colors of fruit and vegetable to really bring our menu to life.
Is plant based-food a trend? Or is it slowly becoming a way of life that people need to adapt?
Whether for health, environmental sustainability or general affordability, as the animal/meat industry is proving to be bad for the planet, bad for health and becoming extremely costly to plate, plant-based is 100% the future which will be embraced out of necessity. Nothing artificial!
What made you decide to open in Manila, especially during the pandemic?
If it wasn't for the pandemic, we'd still be happy on the tourism trail, frolicking under the palm trees and in crystal clear waters. With the collapse of the tourism industry, we had no choice but to divert our attention to find a more stable market, and we saw BGC as the perfect starting point for our metro expansions. Over the years we had many requests to enter Manila, we never felt the time was right, being a heavy meat dependent society we felt it would be quite risky. With the pandemic, people became more conscious and considerate of their health, opening minds and acceptance so believe the timing has never been more ideal.
Please share what your best selling menu items are, and what you think people should try when the first come to Shaka.
Our smoothie bowls have been the rage for years, our new Smoothie bowl, the "Ubeautiful" an Ube inspired bowl is a new personal favorite! Our burgers are inspired from flavors around the world, so we try to palate our menu to suit any tastebud! The Mushroom stroganoff, another new item is a big hit too, and the kids and the kids at heart love the pinkcakes, pancakes with added dragonfruit juice for coloring!
What has chef Cessa brought to the table since joining Shaka? Where was she previously trained for plant based cooking?
One of the hardest things to do is teach adults new things, plant based being new to 99% of our workforce has been difficult to teach, Chef Cessa brings dedication and patience like no other! Her adaptability and desire to ensure customer satisfaction is next level, its passion I've seen in very few people. Traits she's picked up over her career working in top-rated establishments such as The Farm at San Benito, or whilst fulfilling corporate roles for vegan and health institutions in Singapore.
You can now order online at shakacafes.com. Follow them on Instagram @shaka_cafes. Call to reserve, at Shaka BGC: (0968) 7500779