How To Declutter Your Beauty Cabinet The Sustainable Way
Here's our guide for when you finally get around to decluttering your half-used makeup, stale skincare, and leftover beauty products!
One side effect of the pandemic (and being in quarantine for almost two years) is that we have accumulated so many beauty products that have either been left unopened, slightly used, or totally expired (hello, eyeshadow, lipstick, and random skincare products). And while we've yo-yo'd our way from wearing makeup at home to going au naturel (a.k.a utilizing our skincare arsenal to the fullest), the truth is—there is still so much product clutter on our shelves whether we like it or not. Not to mention impulse buys we've done when online shopping seemed like a good idea.
What are we to do then, with all the half-used, expired beauty products on our shelves? Should we throw them out completely? Do we donate? Do we recycle? In an attempt to live sustainably, and with intention, we've gathered some of the most useful tips we found, to help you sort through the "mess".
The first practical thing to do, perhaps this weekend, is to go through all your shelves, drawers, pouches, and bags, and make a survey of everything you have. Time to tidy up before the year ends! Segregation is key. You can start with these basic categories: throw, keep, donate.
Once you've gathered everything there is to throw out, do not just flush leftover product into the toilet bowl or sink, as this is harmful to the planet. Time to grow up and be more responsible about our waste. Recycle Coach suggests we first determine if there is still any product left inside the bottles, jars, or pots. If there are any left, wipe it clean, then throw. Do not rinse the packaging out, but wipe it instead. According to Beauty Heroes, if a product cannot be completely emptied out by wiping, throw the entire product into the trash where it will go directly to a landfill. This is much better than emptying it out in the sink.
Part of throwing away is the intention to recycle, so determine whether your product packages are recyclable (plastic bottles, glass jars, tin palettes), and find a suitable organization that accepts used packaging for recycling. Some brands like The Body Shop accept empty packaging, provided they are from them, and are cleaned and dried out.
The next category is meant for products you are
keeping
—so the best thing you can do about these are: to use them! Resist the urge to buy more products that will end up exactly like your stale, half-used picks. Later on, we'll discuss how to buy wiser, too, so hang in there!
As for donating, if you think that the product is still good as new, and can still be appreciated by someone else, disinfect any areas that may need disinfection, then look for a charity or decluttering group that would be willing to take in your donations. Make sure they're still in great condition, or you'll just be passing on junk to someone else.
Now that you've sorted your clutter out, time to re-think your shopping habits—the source of your clutter in the first place! Here are some useful things to keep in mind the next time you're having a retail therapy session:
Buy few, but better products. Don't be peer-pressured into buying the next thing that comes out on social media. Think well, and think hard before shelling out money for another tube of red lipstick. Revisit the 11 tubes of red lippies that you already have in your kit, and just use those.
Consider refills. Beauty brands now offer refill options for some of their products. Instead of having to buy an entirely new bottle, you get to cut down on waste and get refills of your favorites instead. Check this list out for beauty brands that currently do this.
Less is more. Are you really going to commit to that 12-step skincare routine or are you just feeling FOMO because your favorite K-drama star is doing it? Know your skin well, and go for a few products that work.
Check expiry dates. Keep tabs on your products' expiry dates to make sure you're not harming your skin, and you're not wasting products in the long run. Once you open a new product, note down when you opened it, and try to be diligent in using it if you really like it. Check out the PAO (Period After Opening) symbol in your beauty products to see how long it stays usable after opening.
Share, or do swaps with family and friends. If you have a lot of products lying around with no intention of being used, we suggest you donate, share, or swap with family or friends. Who knows who might be in dire need of a new tub of moisturizer?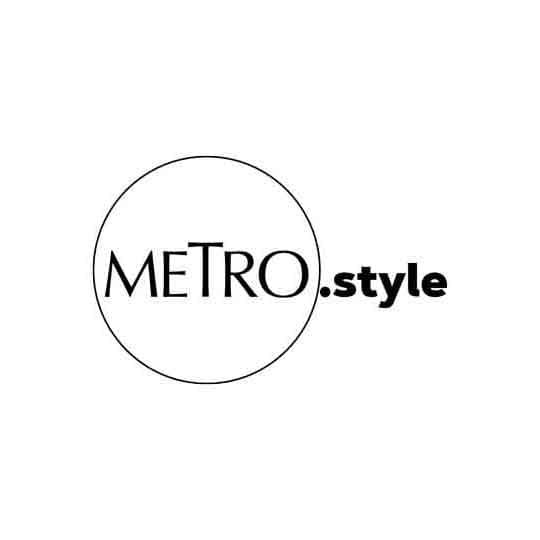 This symbol means the product is good for use up to 36 months after it was opened. | Consolidated Label
It may seem like a challenge in the beginning, but once you get the hang of practicing sustainability in your routine, it will feel a lot more doable and natural to you. Your pocket, and the planet will thank you for it!