L'Oréal Philippines Has Pledged To Be Completely Sustainable By 2030
We love a brand that takes concrete steps to show the planet a little more love!
Once a footnote among fans of natural formulas, sustainable beauty gets its own seat at the table this time around more than ever. We're more aware of the harmful impact that beauty products can have on planet Earth, whether it's in the form of excess and non-recyclable packaging, or endangered ingredients. New changes—such as post-consumer recycled plastic for packaging, designing bottles that are easy to recycle, relying on biodegradable materials, and sourcing sustainable ingredients for which workers are paid a fair wage are minimizing out incidental damage to nature while elevating our routines. We are in a whole new world indeed.
Here's more good news. Just recently, the world's largest beauty company L'Oréal announced its roadmap in contribution to the group's global sustainability targets. In collaboration with local stakeholders and partners, the brand's focus areas for the Philippines are sustainable e-commerce, consumer empowerment and education through Green Beauty, and social empowerment through the nationwide expansion of its beauty education program, 'Beauty For A Better Life'.
"L'Oréal has put sustainability as a fundamental priority. Our commitments towards 2030 mark the beginning of a more radical transformation and embody our view as to what a company's vision, purpose and responsibilities should be, to meet the challenges facing the world," said Supriya Singh, Country Managing Director of L'Oréal Philippines.
"In the Philippines, we aim to make the most impact in the areas of environmental stewardship and social empowerment. Our sustainability commitment will embark our teams, our partners and our consumers – and through our collective impact, we aim to create a more sustainable world for beauty," adds Carmel Valencia, Head of Corporate Communication of L'Oréal Philippines.
Below, let's discuss more about the group's bold, global 2030 targets.
Define and respect "planetary boundaries."
In this project, L'Oréal is accelerating its transformation towards a model respecting planetary boundaries and reinforcing its commitments across the following specific areas: fighting climate change, sustainable water management, respecting biodiversity, and the preservation of natural resources, all in accordance with what scientific experts demand and grounded on what the planet needs.
As an example, by 2025, L'Oréal wants to achieve all of the group's manufacturing, administrative and research sites to reach carbon neutrality by improving energy efficiency and using 100% renewable energy; and by 2023, 100% of the plastics used in their products' packaging will be either recycled or bio-based.
Make sustainable consumption choices.
To empower its consumers to make more sustainable choices, L'Oréal has launched its Product Environmental and Social Impact Labelling endorsed by independent scientific experts, which is a world-first that rates products from A (world class for sustainability) to E based on their environmental impact, for areas including carbon footprint and manufacturing processes. The first brand to implement the new methodology as of 2020 is Garnier for its hair care products. This labelling will progressively be extended to other countries, L'Oréal's brands and product categories.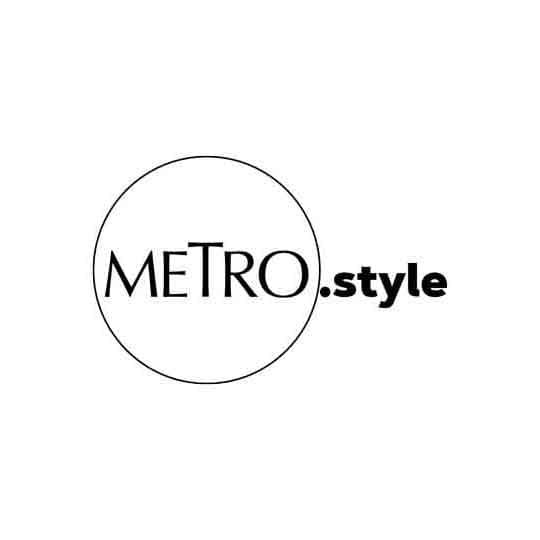 Garnier | Photo from L'Oréal Philippines
Address social challenges.
Commitment to social inclusion, and the economic empowerment of women have become the bedrock of some of the most active advocacies for the L'Oréal Group–globally and in the Philippines. The expansion of their beauty education program, Beauty for a Better Life, is also part of their ongoing commitment to ensuring women in the most underprivileged circumstances are provided means to regain their confidence and self-respect, to enhance their skill-set and gain employment, or be self-employed.
On a global level, L'Oréal created a €50 million charitable endowment fund, which will support field organizations and local charities in their efforts to fight poverty, help women achieve social and professional integration, provide emergency assistance to refugee and disabled women, prevent violence against women, and support victims.
Lead photos courtesy of L'Oreal Philippines