This Chic Tote Bag Is Made Of 4.5 Feet Of Used Tarpaulin Banners!
Rockwell partners with Filipino designer Zarah Juan to create this year's Rockwellist Tote of the Tarp-to-Tote initiative
If there's one thing this pandemic has increased, it's the amount of plastic waste we incur with all the online shopping we've done. Single-use plastic, bubble wrap, and everything else in between is often used to make sure our purchases are packed well, but in the end, we end up making use of a lot more than we should. While some brands have taken the initiative to improve packaging standards to favor the planet's health, a lot of us need further reminding about how our plastic use continues to impact our environment.
Now certainly, not everyone has jumped in on the online shopping bandwagon. Some of us prefer to still do our groceries and other shopping physically, and that means carrying around single-use plastic bags and/or paper bags that often end up in the trash. When this cannot be avoided, one good thing to do is to re-use and recycle such packaging materials, and make sure to not throw it out when it is still perfectly usable. Rockwell and Power Plant Mall, in their mission to reduce waste and re-use materials that are often considered waste, continues with its 'Tarp-to-Tote' campaign for 2021—this time, by partnering with the very talented Filipino designer Zarah Juan.
Back in 2019, Rockwell partnered with Aranaz, and in 2020, the designer collaboration was with Patty Ang. This year, as Zarah Juan opens her first flagship store at the Power Plant Mall this month, she also shares her design talent in creating the much-buzzed about Rockwellist Tote of the Tarp-to-Tote initiative.
The roomy tote bag, which has two-sized handles, promotes responsible and safe shopping, as it is big enough to carry your day's worth of shopping, and is so easy to sanitize upon arriving at home. The more amazing thing about this bag? It's made up of recycled tarpaulin from used banners and billboards—4.5 feet of used tarp, off of garbage landfill to be exact.
It's not just a chic and sustainable tote bag, it's a collectible as well. The bag features Zarah Juan's signature Filipino chic aesthetic that can be expected of all her creations, including the solihiya detail on the front pocket, and the vegan leather handles on top. "Zarah Juan's designs are inspired by her appreciation of the bountiful harvest she remains grateful for, despite the adversity the pandemic has brought. Being confined at home during the past year had caused her so much anxiety, that she had to gather all her strength to focus on what did remain meaningful. "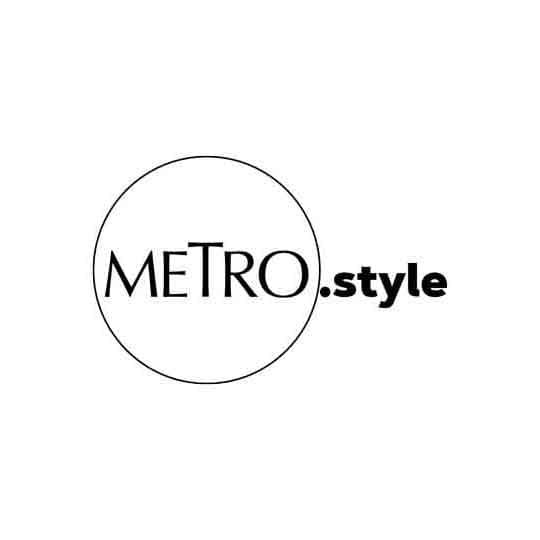 The tote comes in three colorways, blue with mangosteen prints, green with mango prints, and pink with pineapple prints.
Customers can redeem this limited-edition Rockwellist tote when they acquire a minimum spend of P50,000, single or accumulated purchase, from establishments in Power Plant Mall, Rockwell Center retail, or shop.TheRockwellist.com, Power Plant Mall's e-commerce website, from September 27 to October 10, 2021. The redemption area is at the R1 Level of Power Plant Mall near Signet.
Interested to learn more? Follow The Rockwellist on Instagram at @powerplantmall and Zarah Juan at @zarahjuan. Let's stay safe, chic, and sustainable!