Take A Tour Of Aesop's Newest Boutique In Rockwell
Stock up on your skincare and beauty essentials in this aesthetically pleasing space
We've always looked forward to visiting Aesop boutiques abroad. Whether it be in Sydney or Hong Kong, their stylish little spaces always draw you in, and makes you want to take a quick, refreshing break—whether it's to clean your hands with their signature hand wash, or to sample one of their iconic hand creams, an Aesop visit is always worth the trip!
And these little trips most definitely include admiring the boutique design—minimalist, striking architecture that perfectly house their iconic amber bottles and jars, with splashes and hints of color here and there. Here in the Philippines, Aesop has its fair share of fans and loyalists, who like us, are happy that they have put up not just one, but two locations within just a few short years (they can also be found online via aesopskincare.ph). The first space can be found in chic Greenbelt 5, and just recently, a second location has been opened at the Power Plant Mall in Rockwell.
As Aesop settles into the Filipino retail landscape, it still aims to make its mark via signature Aesop design philosophy, which is to be expected of an internationally-renowned brand. The Australian luxury skincare brand was founded in 1987 in Melbourne, and continues to branch out worldwide, now to be found in countries like New Zealand, Japan, Canada, South Korea, USA, Taiwan, Italy, France, Hong Kong, the United Arab Emirates, and the UK.
Their Power Plant mall branch is a visually-pleasing space, easy on the eye, and draws you in quite quickly. It is said to be inspired by the traditional Filipino Bahay Kubo, with its subtle detailing and thoughtful accents. "A traditional dwelling and an icon of Filipino culture, the Bahay Kubo has survived and evolved to this day. What remains a constant are the pragmatic yet inspiring forms conjured by the high- volume organic roofs, horizontal woven cladding, and repetitious stilt footings. Located in Makati City's Power Plant retail centre, Aesop Rockwell—the brand's second signature store in the Philippines—echoes this familiar vernacular, turning external characteristics into elements of the space's internal anatomy and enhancing its domestic qualities."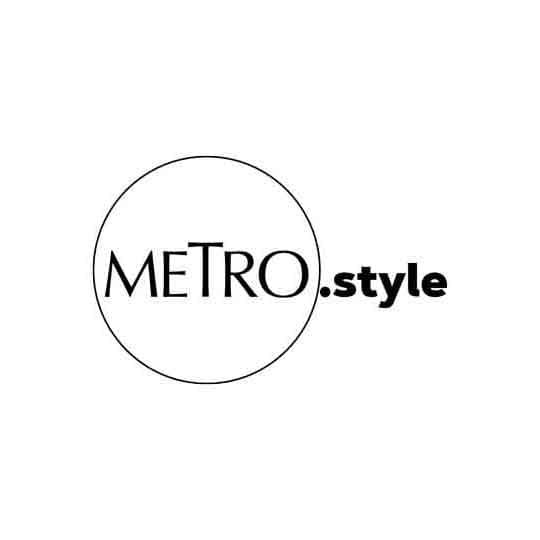 "The rising lines of the stilt-like struts draw the eye to the voluminous space above and amplify the strong rectilinearity of the space"
Entering the boutique is a feast for the senses, to put quite simply. As with every Aesop space, you are immediately transported into its own little world, allowing you to take in the wonder of every carefully-thought-out corner. "The ceiling is differentiated into high and low zones, forming a hierarchy of experiences—intimate moments at sofa and sink happen at a compact, homely scale, while an expansive display of amber bottles is unveiled under evocatively pitched sections. Product offerings are elevated on banded assemblies of forest-stewardship-certified plywood joinery, which offer modular reuse possibilities. The rising lines of the stilt-like struts draw the eye to the voluminous space above and amplify the strong rectilinearity of the space."
"One basin guards the store's entrance, while a stone-clad central sink houses two taps and an angular runaway, allowing for extensive consultations. Tonal and textural odes to the Philippines are intertwined through the natural pigmentation of honed, locally sourced marble, and glossy finishes of orange and gold. Vertical brush strokes of natural paints dress the walls and ceilings, subtly evoking the nipa palm leaves which often form the thatched roofs of the Bahay Kubo."
Stock up on your skincare, hair, and body care essentials at this beautiful space. Visit Aesop at R1 Level, Power Plant Mall, Rockwell Center, Makati City. Shop online at aesopskincare.ph