Catriona Gray Shares 7 Secrets To Achieving Confidence Like A Queen
The Miss Universe 2018 offers seven practical tips on how to boost one's confidence consistently
Miss Universe 2018 Catriona Gray is one woman everyone looks up to—both for her beauty and brains. But what makes her an outstanding role model is her natural radiance and confidence that commands attention in any room.
That carefree but dignified, self-assured manner is a quality that most of us wish to have. Good thing that this beauty queen is generous—with the heart to share wisdom, she excitedly opened up and talked about her secrets to confidence during the launch of the new Cetaphil Healthy Bright Radiance line!
She began by narrating how the brand has always been a consistent part of her routine, pointing out how her favorite Cetaphil Gentle Cleanser does the job of removing impurities minus the harshness.
"I think in everyone's life, whatever job or things you do, having bright, healthy, and radiant skin is something that gives you a confidence boost. Cetaphil really allows me to have that confidence and to be just my best," the 28-year-old stunner says.
This inspired her to further impart more insights on how to be confident like a queen. Listing down seven tips, read on and start taking note of these wise advice—so you can put your best face forward and be poised for greatness wherever you go!
1. Don't compromise on your R&R
Catriona is a firm believer that sleep is a big contributor in feeling confident. If you're able to rest well, then everything else follows. "I know it can feel like a luxury sometimes, and I know you must lead such busy lives. But just find the time to be able to get that rest for yourself," she shares. It could be in the form of a lovely eight to nine hours of sleep or short naps whenever you can; it can also be a simple, quiet moment with yourself, or perhaps in meditation. She adds, "Rest allows me to collect my thoughts and to have that energy for the day, so getting a good rest is always essential."
2. Find joy in your routine
Some may find routines boring, but not for this beauty queen. Catriona explains that in order to get out of that boredom rut, looking for joy in the mundane would give you a more positive feeling, thus leading to a self-assured stance. "Sometimes, people refer to it as romanticizing the simple moments in life, but I really believe in that," she says. "Just put in a little bit of love in every little step and think, 'This is my time to really enjoy this.'"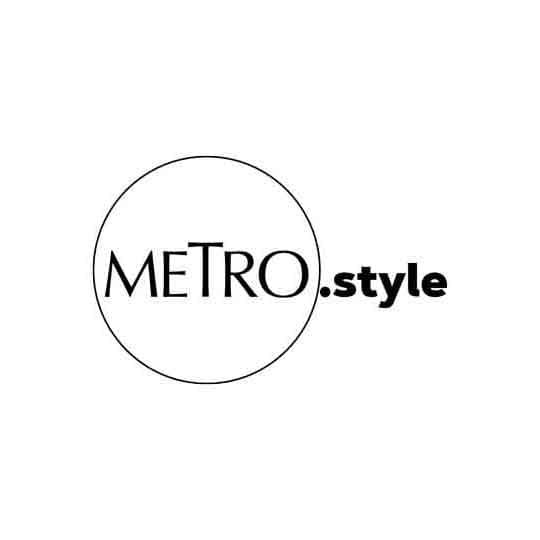 Catriona Gray | @catriona_gray
3. Maintain a good skin canvas
Of course, looking good definitely amps up one's confidence, so don't take skincare for granted! "Usually, our go-to is a great concealer or great lighting. But having that great canvas to work with in the first place is having real confidence in your own skin. This just makes that beauty or makeup routine much more effortless," Catriona reminds ladies. While you shouldn't beat yourself up when a skin flareup happens, prevention is always key—so be consistent in your skincare and pick out products that properly match with your skin concerns!
4. Go for makeup that flatters you and your features
Catriona knows that we all have different beauty goals and role models—but people should understand that beauty, too, isn't a one-size-fits-all. "The great thing is that we're all unique. We all have different eye shapes, skin types, and features, and I think thats what makes us special," the beauty queen offers. "So learning makeup that flatters you is really the best practice that you can put in your beauty routine."
5. Pick clothes that fit you
Similar to beauty, fashion is also greatly dependent on your unique features. What would work with one may not fit another—so Catriona believes that one should take the time to study and understand one's own body. "Whatever makes you feel beautiful, confident, comfortable, and you!" she comments on choosing the best 'fits for you. And a little side tip: to make sure that your clothes are always freshly steamed as it instantly makes you neat and put-together!
6. Study your angles
"I get asked all the time how I pose in front of the camera," Catriona recalls. "It's just practice—you can just do that by standing in front of the mirror. I know I might sound a little bit corny, but that's honestly how I learn."
7. Be present
"When we all talk about confidence, it all sounds like a little unachievable for some people. Because I know we've all been there—we look up to someone and think they're just born confident or they're born looking like that. 'They just have it; it's not something that I'll ever have.' I don't believe that," Catriona muses. She stresses how confidence is something you develop, and by being just present, you'll be able to exercise and strengthen that.