All The Pieces In The #SHEINxBelleMariano Collection
The free-spirited feeling of summer, Belle Mariano says, is what inspired this capsule collection
Belle Mariano was launched as the first Filipina brand ambassador of SHEIN back in October 2022. This month, the award-winning actress and the global e-retailer of fashion, beauty and lifestyle products launched a summer capsule collection curated by Belle.
The collection features a mix of versatile and stylish pieces of dresses, tops, shorts, pants and skirts in feminine, floral prints and pastel colors that are suitable for all occasions. Named the #SHEINxBelleMariano collection, the outfits reflect Belle's personal style of bold experimentation of trends with classic looks. The collection also includes a variety of bags, shoes and accessories to complement the outfits.
At the launch event at Seltsam, Belle Mariano shared with fans, fashion influencers and media partners about her experience working with SHEIN for her first fashion collaboration and her inspiration behind the collection. "I was inspired by the free-spirited feeling of summer when curating the collection", said Belle Mariano, one of the country's young rising stars.
"Because of my busy schedule, I wanted pieces that can bring me from day to night, to wear to all occasions, depending on how I style them. I can see myself wearing the outfits and accessories in the collection, which are versatile and I can easily go from a casual summer look to a dressy elegant style for the evening."
Check out the gallery below to see all the pieces that are part of the #SHEINxBelleMariano fashion collection: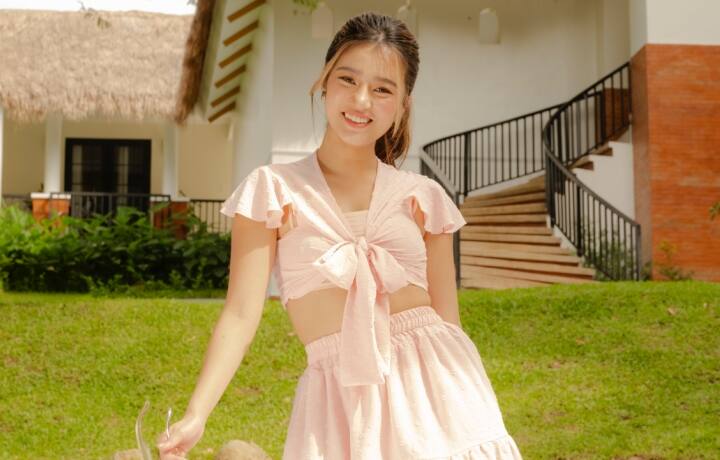 Photo Gallery
Photo Gallery
Belle Mariano's exclusive collection with SHEIN is now available on shein.com.
Photos courtesy of SHEIN