Ternocon 3 Launches As It Aims To Redefine The 'Balintawak'
See how beautifully the designers re-envision the traditional Filipino garb!
Our favorite celebration of embracing Filipino heritage through innovation is back!
Last October 21, Ternocon launched their third edition, which focuses on highlighting the balintawak. This version of the terno can be identified by a soft kerchief, or alampay, and a cloth wrapped around the waist, or tapis. In line with Ben Chan's advocacy and vision, the finalists will design balintawaks that show significance to our culture, while remaining relevant to the current generation.
This year will feature 12 finalists who come from all over the Philippines. The finalists are Amor Albano, Glyn Alley Magtibay, Bon Hansen Reyes, and Gabbie Sarenas from Luzon; Bree Esplanada, Karl Nadales, Al Rey Rosano, and Marc Carcillar from Visayas; Glady Rose Pantua from Mindanao; Yssa Inumerable, Cheetah Rivera, and Dee Javier from the National Capital Region; and semifinalist Geom Hernandez from Batangas.
Along with the finalists, the mentors for this year, Joey Samson, Chito Vijandre, Ricky Toledo, and Dennis Lustico, and previous Ternocon winners, Hannah Adrias, Jaggy Glarino, Dinnes Obusan, Bon Hansen Reyes, and Cheetah Rivera, presented some of their work at the Ternocon 3 press release.
The final competition will be held at the new CCP Black Box Theatre on January 28, 2023. Each finalist will present 2 balintawaks, and their mentors, along with Hannah Adrias, will be presenting their very own terno collections.
Check the gallery below to see the looks that were featured during the runway launch!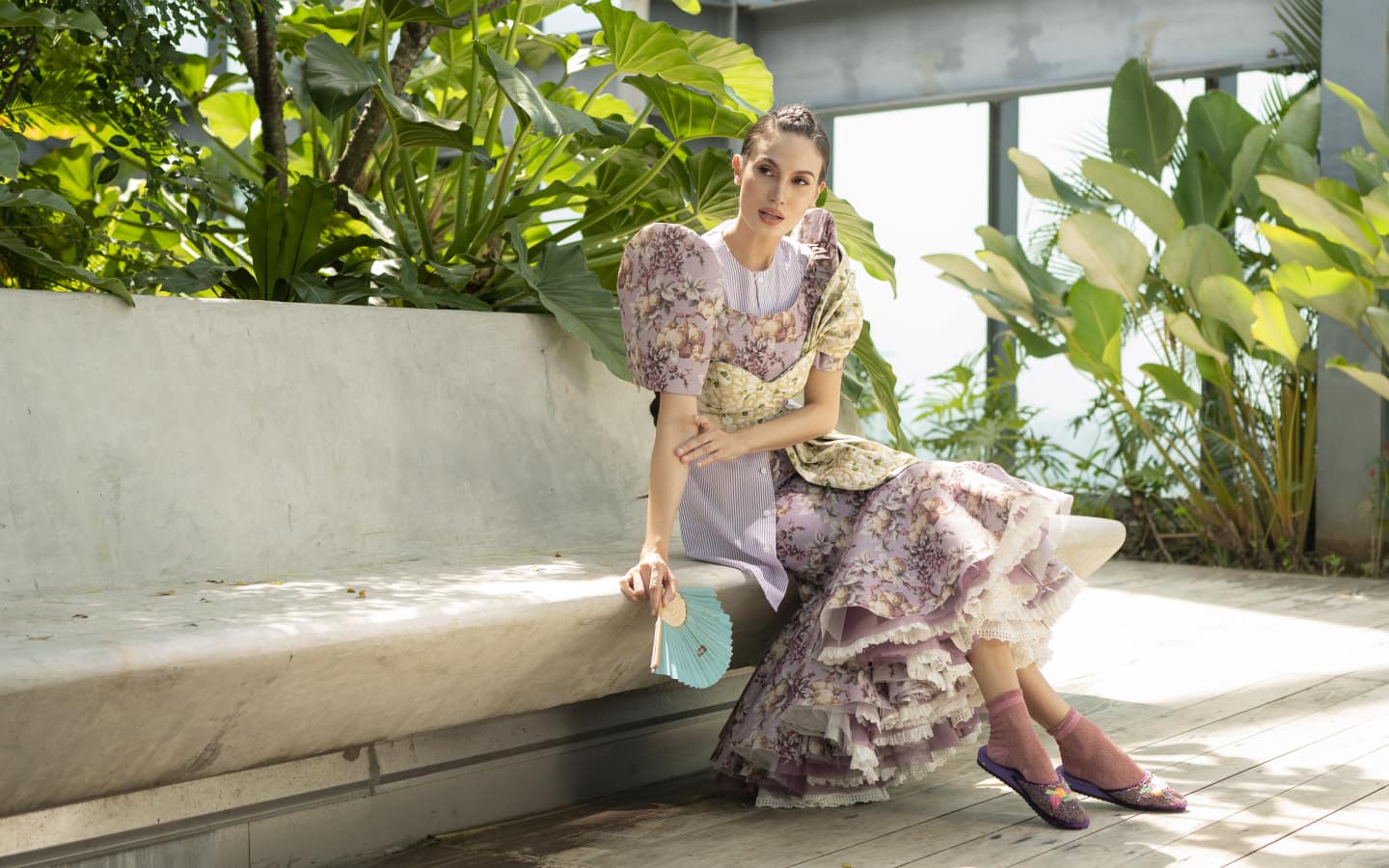 Photo Gallery
Photo Gallery