This Multi-Purpose Towel Is Set To Be The "Perfect Towel"—And Wow!
For the beach or even for your light workout, this towel might just be it!
Flowe, formerly Sora, has set itself up to achieve the perfect towel. What may seemingly be an overarching goal is readily conquered with a product so simple but readily hits that spot. Flowe's multi-purpose towels elevates the humble mat and face towel to new heights.
Co-owners Mari and Tini wanted too craft the "perfect towel" that is thoughtfully designed, functional, and didn't weigh anyone down. Putting their love for travel, wellness, and art into a product resulted to Flowe, a brand offering simple yet luxurious options of towels for the everyday. One is the multi-purpose performance towel and the other is this striped performance hand towel.
The towel is designed to accompany you whenever your travel at the beach or the outdoors and even in simple rituals indoors—perhaps a light yoga or meditation. The hand towel with its compact size is ideal for on-the-go drying and for that touch of elegance.
Behind the design, the sustainability efforts also run deep. The towels are made from Global Recycled Standard-certified plastic waste. While being conscious, the towels still serve their main purpose of being highly absorbent, quick-drying, lightweight, and sand-repellent.
The designs evoke the tranquility of nature and the everyday. The hues are easy on the eyes and the striped and checkered patterns hum with simplicity but with thoughtful designs.
It's a towel perfect for however it serves you.
For more information visit ShopFlowe.com and @withflowe
See more of the photos at the gallery below!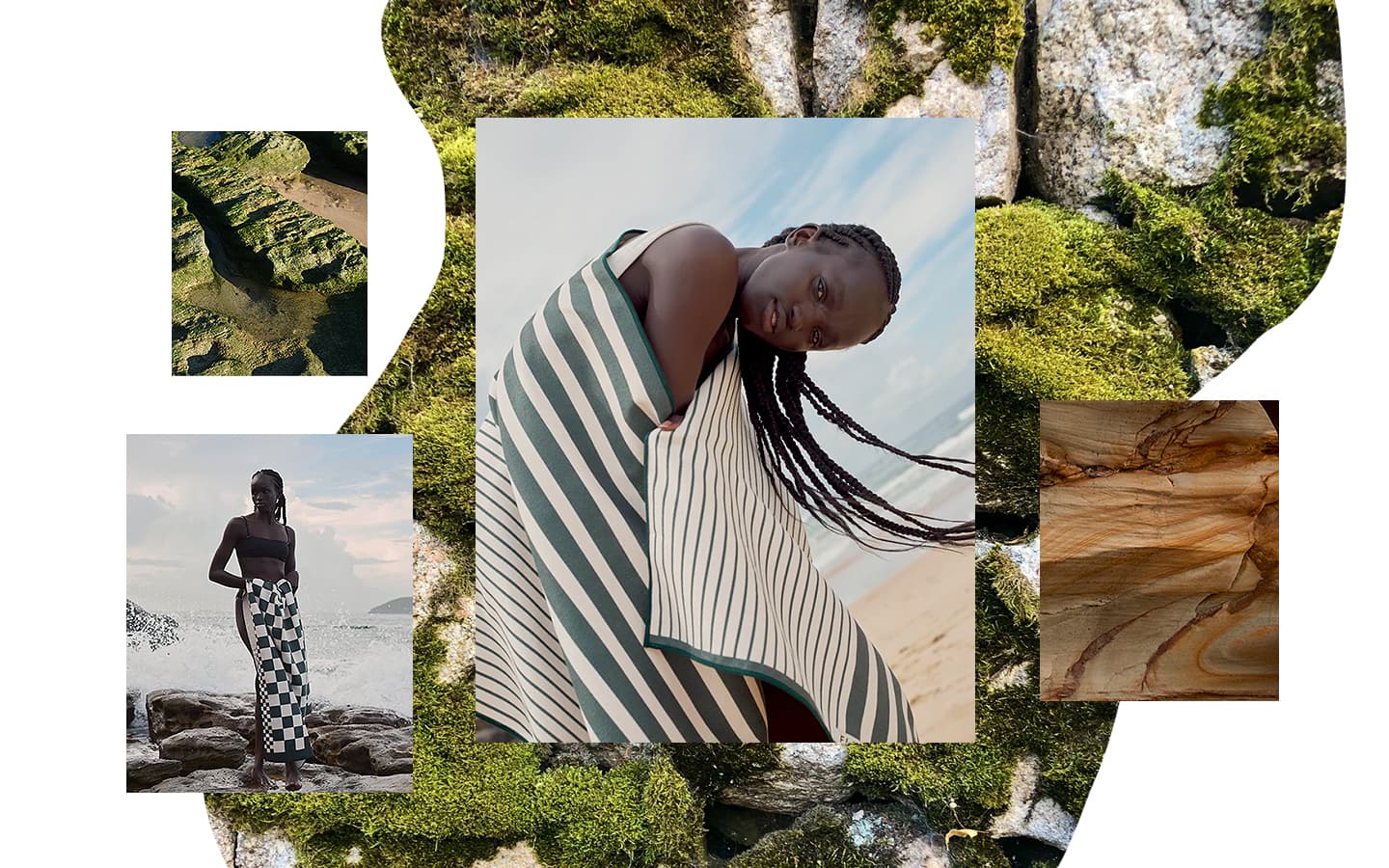 With Flowe Mats
With Flowe Mats